Today in this tutorial I will show you how to draw a snake head in just nine very easy steps with helpful tips.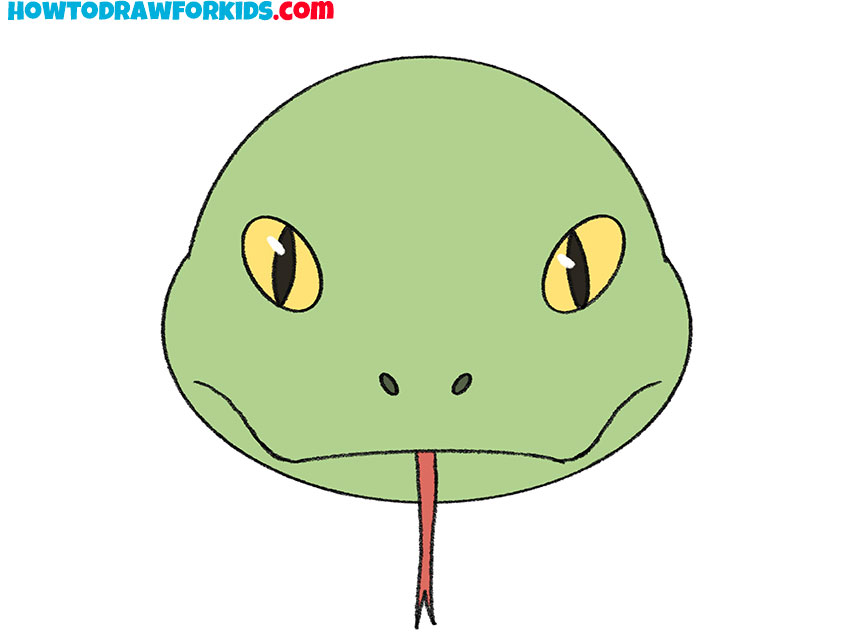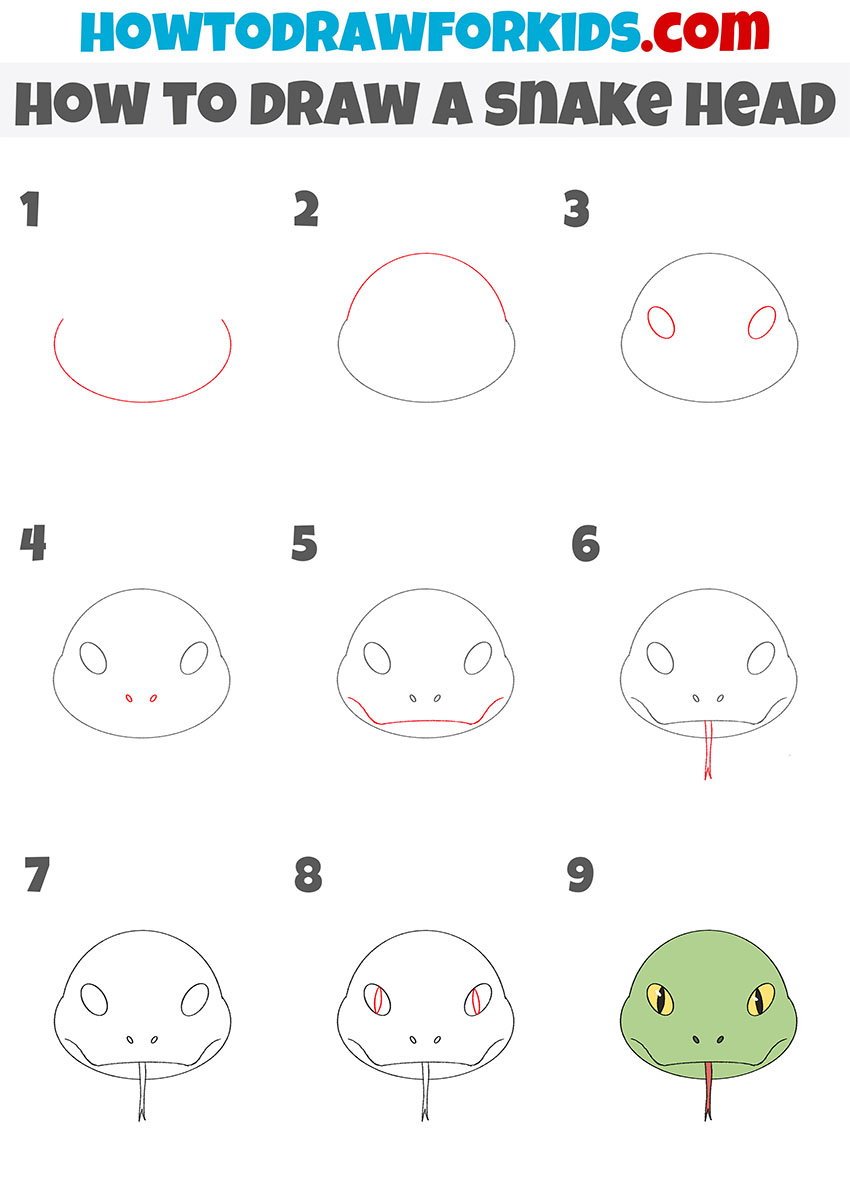 In this tutorial, I will show you how to draw a snake head. The instruction is designed for beginners, so you can easily cope with this task.
I hope that you have already completed interesting lessons on our site, which shows how to draw the head of various animals, and here is another lesson in which you will learn how to draw a snake head.
On our planet, there are different types of snakes that differ in size and color. At the same time, snakes have common features – a smooth body, a rounded head, and a long tongue. You can see these features in the figure.
The head has a rounded shape, the tongue is long and thin, and instead of the nose, there are two small holes. The pupils of the eyes are elongated and located vertically.
Materials
Pencil
Paper
Eraser
Coloring supplies
Time needed: 25 minutes.
How to Draw a Snake Head
Add the bottom outline of the head.

You need to draw a smooth rounded line.

Draw the top outline of the head.

Depict a rounded line at the top. The top of the head is smaller.

Sketch out the eyes.

Draw two identical ovals.

Add the nostrils.

Depict two small ovals.

Sketch out the mouth.

Draw a long, curved line in the same shape as shown in the example.

Depict the tongue.

The snake has the thin long tongue that has two pointed ends.

Add the pupils.

Draw a thin, elongated oval inside each eye.

Color the snake.

You will need green, yellow, black and red. Add highlights to the eyes.
Share your impressions in the comments, I would be interested to know your opinion about this lesson.

I remind you that you can download a short version of the lesson in PDF format for free. Save this file and use it whenever you want, even if you don't have Internet access.