With this simple tutorial, you will learn how to draw a coral reef in just nine very easy steps with helpful tips.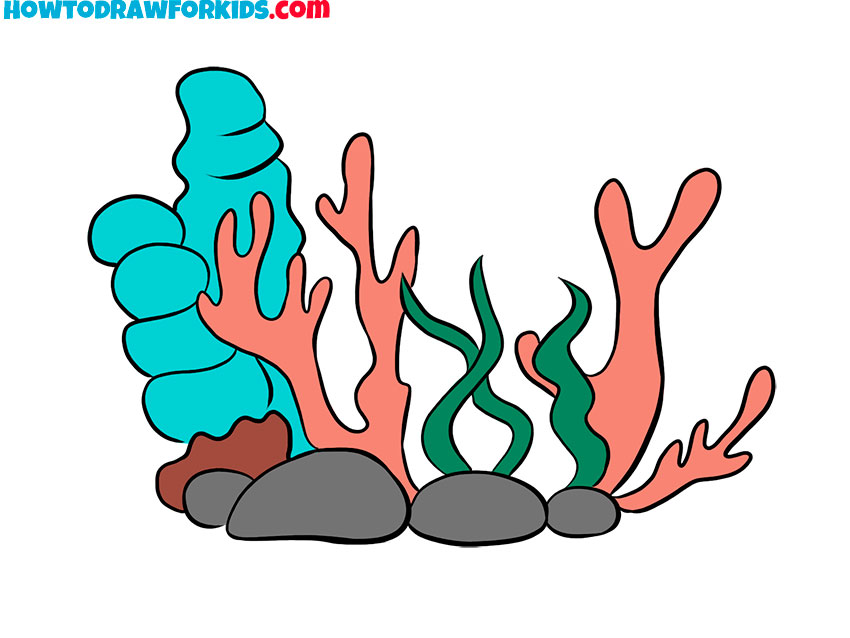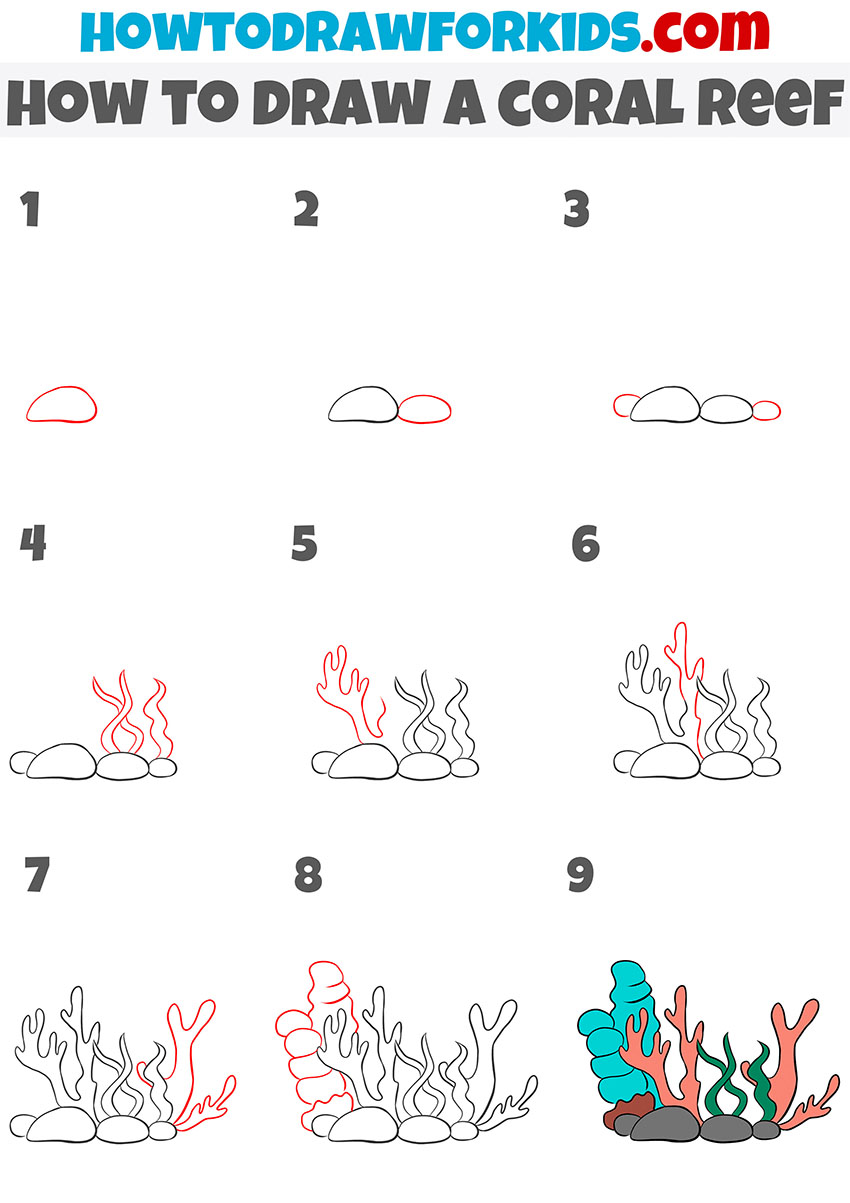 I have prepared for you a new exciting lesson in which you will learn how to draw a coral reef. Thanks to the coral reef drawing tutorial, you will learn useful artistic skills that will definitely come in handy in the future.
Now I will show you how to draw a coral reef step by step. You can use this knowledge effectively when drawing any underwater landscapes. For example, you can draw any underwater creatures and add coral reefs as background elements.
Coral reefs come in many different shapes and colors. Here are some of the most common types of coral reefs. With this simple tutorial, you will easily draw coral reefs, even if you have never drawn them before.
Materials
Pencil
Paper
Eraser
Coloring supplies
Time needed: 30 minutes
How to Draw a Coral Reef
Start drawing the seabed.

Using a smooth, rounded line, draw one large stone.

Depict another stone.

Sketch the smaller stone next to it.

Add the stones.

Depict the smallest stones around the edges.

Draw the algae.

Using smooth curved lines sketch the thin algae.

Depict the one branch of the coral reef.

Use freeform lines to draw the outgrowths of the corals.

Add some branches.

Depict another branch nearby.

Add the coral reefs on the other side.

On the right side, draw the branches of various shapes.

Add details.

Using several rounded lines sketch the coral reef of the same shape as shown in the example.

Color the drawing.

Color the stones grey. For the rest of the objects, choose pink, blue, green, and brown colors.
The coral reef drawing tutorial is over and it's time to evaluate the result of the work. I hope you have a great drawing and you are proud of yourself. Show the result of your work to your friends and offer to do drawing lessons together.
I want to remind you that for your convenience, I have prepared the PDF file. Download this file and enjoy drawing at any convenient time.