In this tutorial, I want to show you how to draw Tinkerbell. I hope you enjoy this simple and fun tutorial.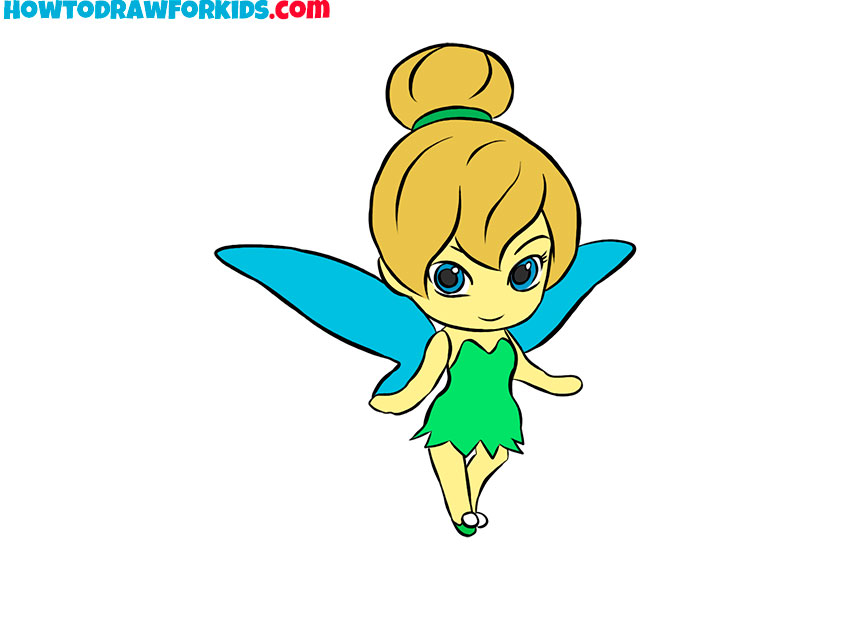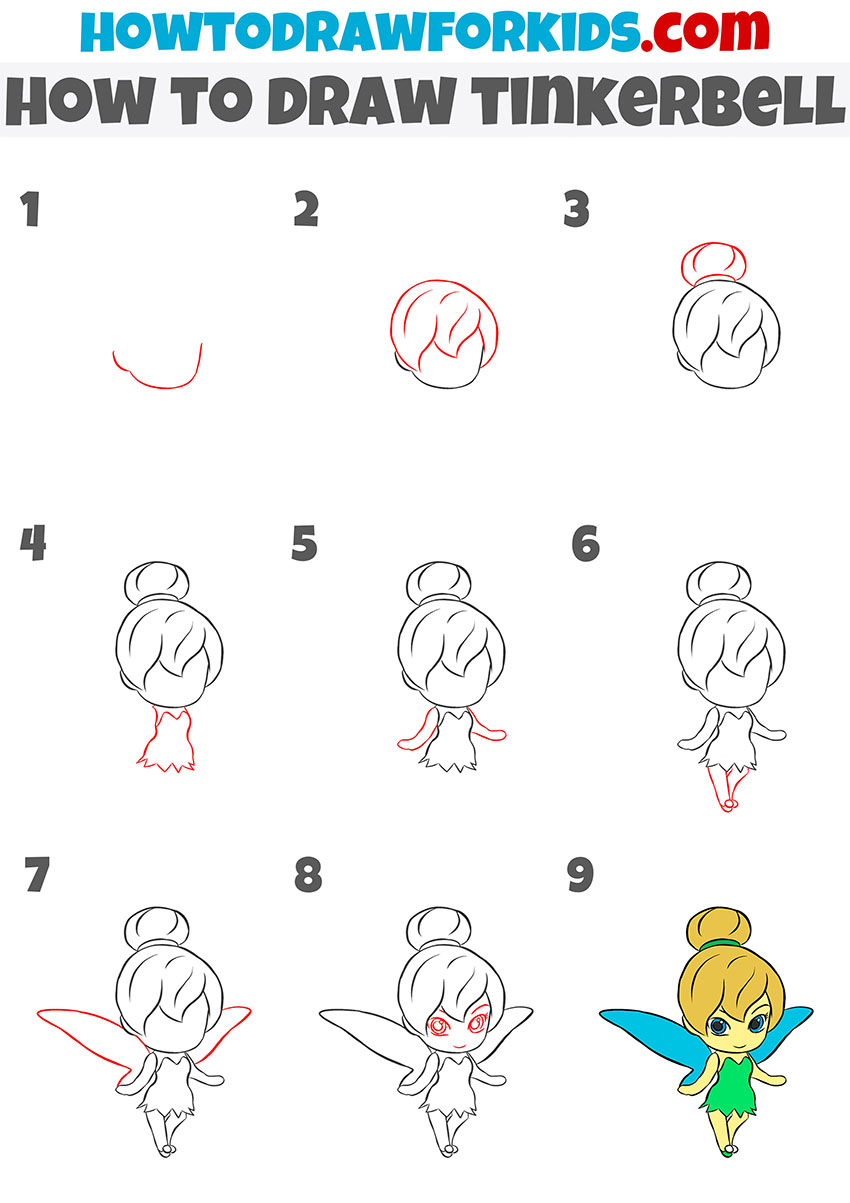 I think that you like to draw mythical characters and now I will show you how to draw Tinkerbell step by step. This is a cute little fairy from the fairy tale "Peter Pan", which is presented as an assistant and girlfriend of the protagonist.
This fairy has a gentle voice, it is very similar to the sound of a bell. Tinkerbell wears a green dress that is made from leaves. Behind her back, she has wings that are shaped like butterfly wings.
Tinkerbell is very curious. This beautiful fairy has an inquisitive mind and restless character, she is hardworking and spends a lot of time in the workshop.
Materials
Pencil
Paper
Eraser
Coloring supplies
Time needed: 30 minutes
How to Draw Tinkerbell
Depict the face oval.

Draw a smooth rounded line and add the outline of the ear.

Draw the hair.

Using a few smooth lines depict the hair on the head.

Add the bunch of hair on the top of the head.

Complete the fairy hairstyle and draw a small circle at the top of the head.

Sketch out the torso.

Below the head, depict the small torso and add the short dress.

Draw the arms.

Depict two short arms that the fairy raised slightly to the sides.

Sketch the legs.

The legs are thin and short. At the bottom, add small shoes.

Depict the wings.

Using smooth lines draw the wings on each side.

Color the Tinkerbell.

Choose beige, green, yellow, and blue for the drawing.
Finally, I suggest you download a PDF file, in which you will find a short version of this lesson and additional useful materials.