In this drawing lesson, I will show you how to draw a book. I propose to draw an object of our everyday life. I am sure that this lesson will be useful to you.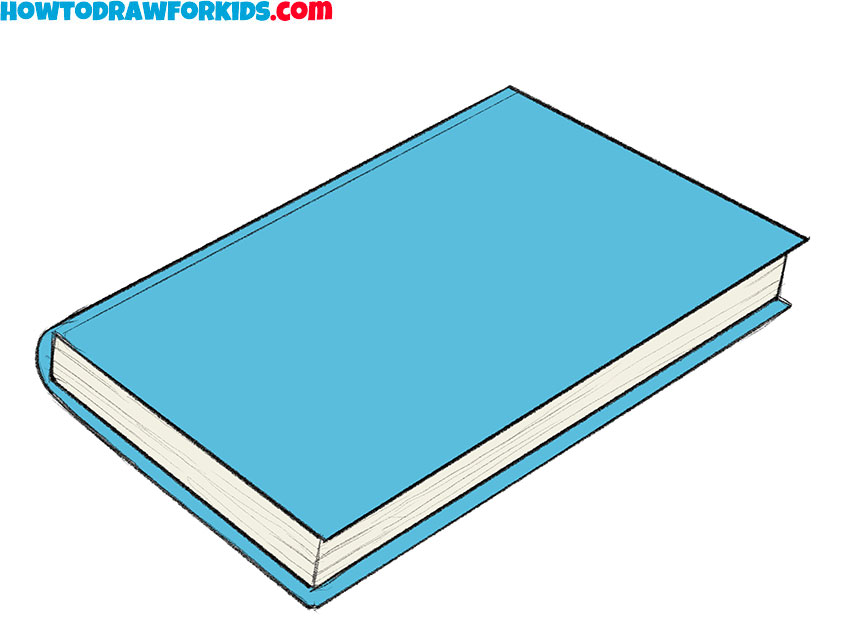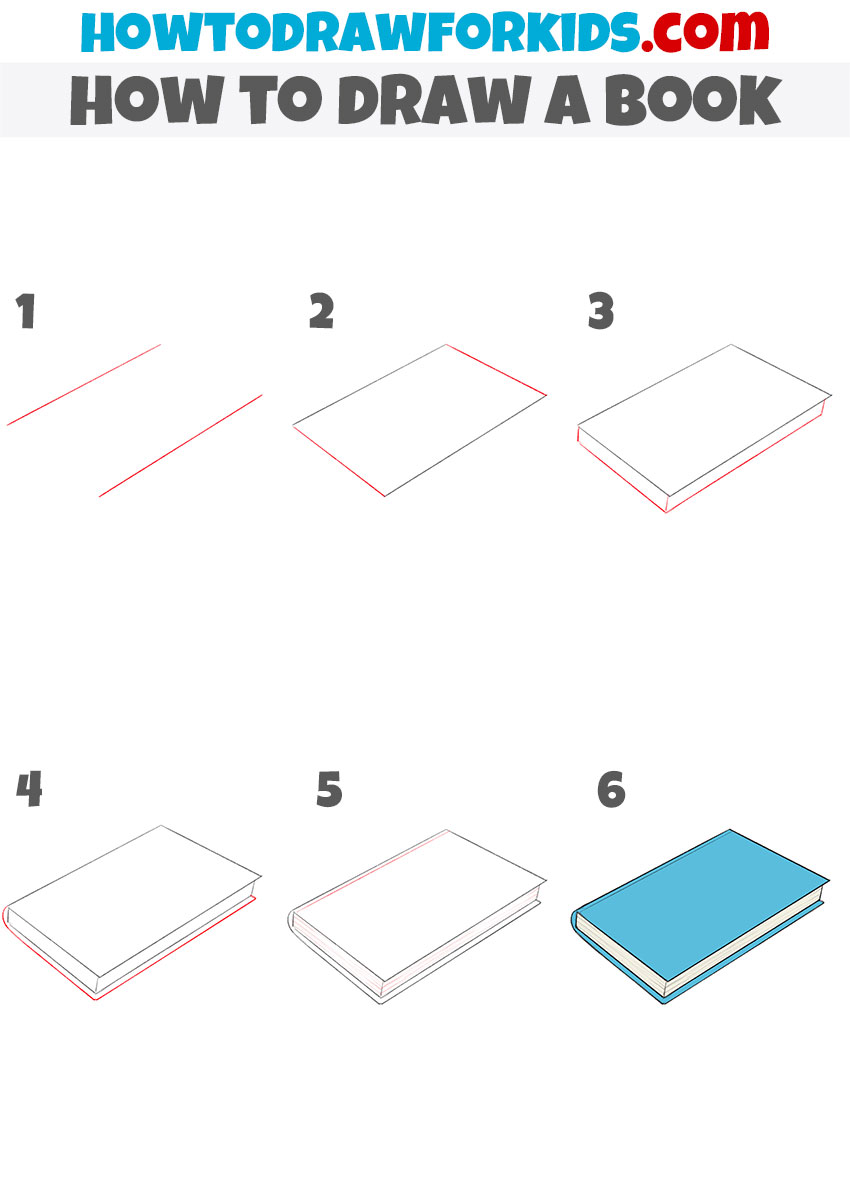 So let's start this tutorial on how to draw a book. Most people have books in their houses. A book is a medium for recording information in the form of writing or images, typically composed of many pages bound together and protected by a cover. Many adults and children like to read books. Reading books helps to develop a person's imagination.
This tutorial includes six simple steps, and any aspiring artist can easily complete this task. Each stage consists of simple lines. In order to do this lesson well, you should be able to draw straight lines.
Everyone knows that reading books helps us to be more intelligent and educated. Now let's get down to drawing this great object!
Materials
Pencil
Paper
Eraser
Coloring supplies
Time needed: 20 minutes
How to Draw a Book
Draw the sides of the book.

Use two straight lines to depict these details.

Add the top and bottom sides of the book.

Draw straight lines as shown in the illustration. These lines should form a parallelogram.

Add details.

Make the book look voluminous. To do this, add four more straight lines.

Draw the outline of the book cover.

Use straight and rounded lines for this step. Note that only one area has rounded.

Depict elements to the top and sides of the book.

Draw a few straight lines. Add different patterns according to your taste.

Color the drawing.

Colour the finished drawing in blue.
Great! Now you can draw the book step by step. At the end of this tutorial, I'll ask you to leave your feedback in the comments. Did you have any difficulties while doing this work? Write in the comments your questions, impressions and offer your ideas for new drawing lessons. If you liked this donut drawing tutorial step by step, then share it with your friends and have fun drawing with them. It will be great if you subscribe to us on social networks. Also, don't forget to download the PDF version of the tutorial. This file contains useful tools to help young artists improve their drawing skills.