In this tutorial I want to show you how to draw a bear head. This lesson will be very interesting and useful.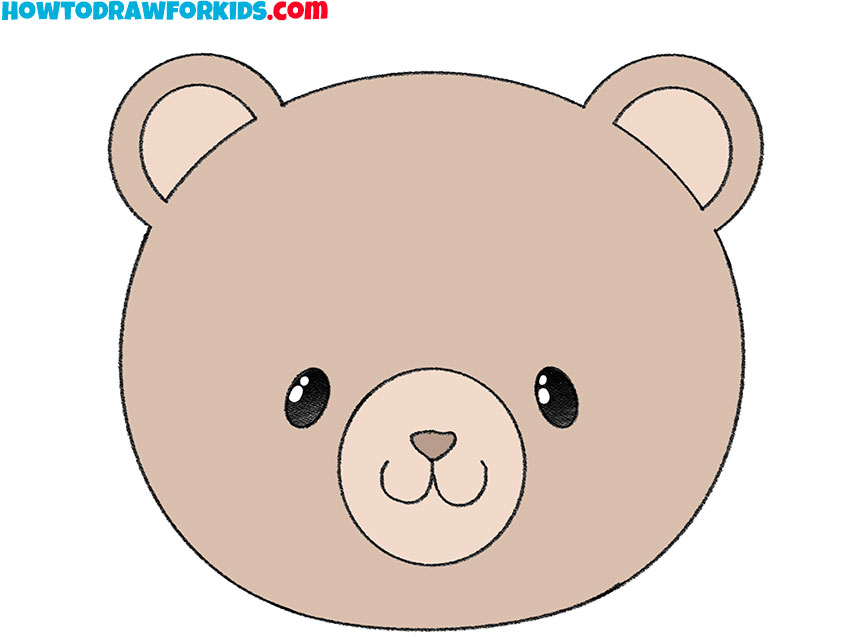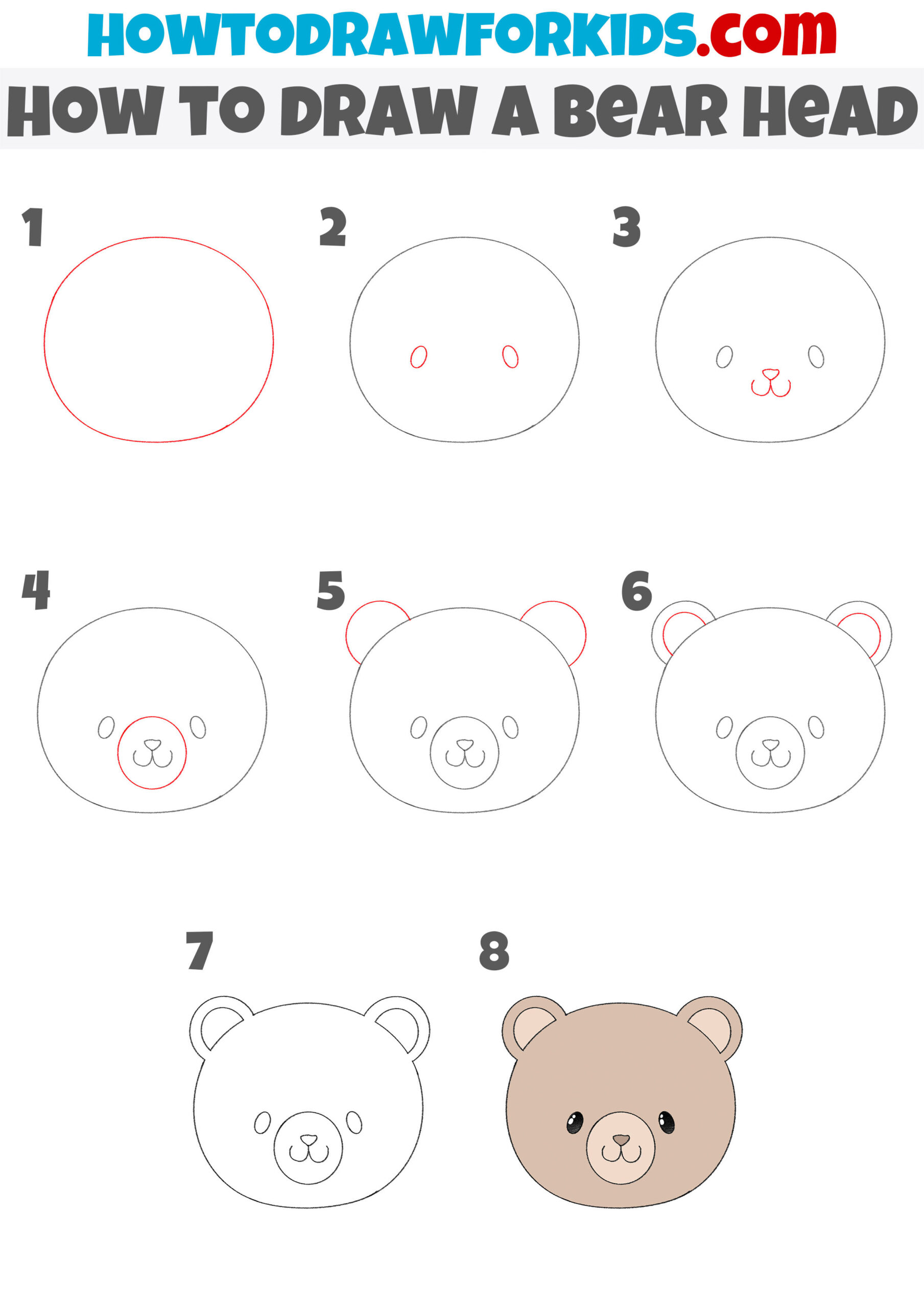 Especially for children and beginner artists, I have developed a new lesson in which I will show you how to draw a bear head. This animal is familiar to you and the image of a bear can often be found in books or cartoons.
This tutorial presents a very simple way to quickly and easily draw a bear head. I am sure that you will quickly cope with this creative task, even if you have very little experience in drawing.
Here you will need your ability to draw circles and smooth lines. In the process, you can use the tools at hand, but I recommend that you draw all the lines yourself, as this will be a great practice and in the future you can easily draw any more complex object.
Materials
Pencil
Paper
Eraser
Coloring supplies
Time needed: 20 minutes.
How to Draw a Bear Head
Draw the outer outline.

Determine the size and location of your drawing and draw an even circle.

Depict the eyes.

Just below the middle of the circle, draw two small ovals.

Draw the nose and mouth.

Add the nose that is in the shape of a triangle and use two curved lines to represent the mouth.

Sketch out the front of the muzzle.

In the middle of the muzzle, draw an even circle, as shown in the example.

Add the outer outline of the ear.

Sketch out two identical semicircles at the top of the head.

Depict the inner outline of the ear.

Repeat the previous step and draw two more small half circles to represent the inside of the ear.

Correct inaccuracies.

Take the eraser and remove all extra lines on your drawing.

Color the drawing.

Use any shades of brown, paint the eyes with black and add the highlights.
I remind you that now you can download a short version of the lesson as a PDF file. Thus, you can return to the lesson at any time, even if there is no Internet access.