I am glad to offer you an interesting lesson in which I will show you how to draw a log cabin. The acquired skills can be used in the future.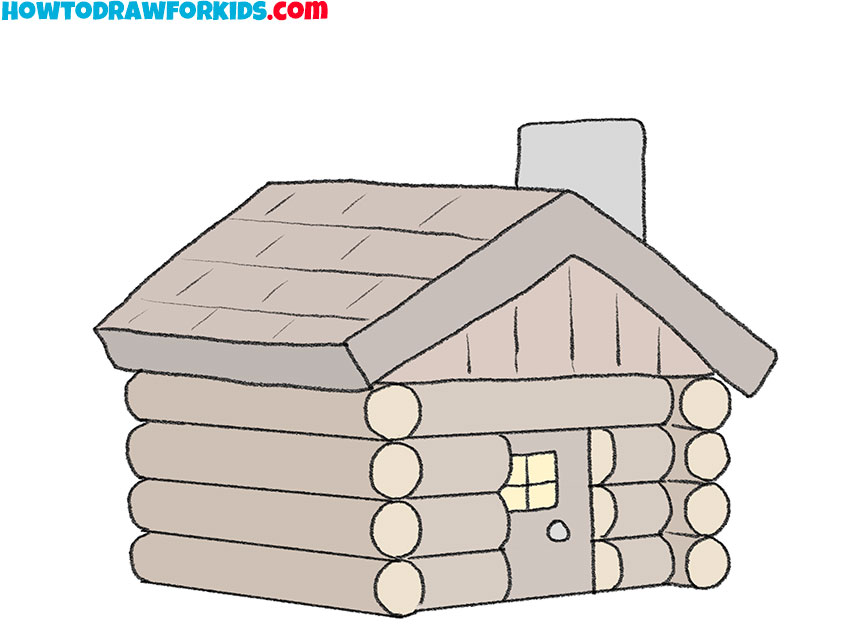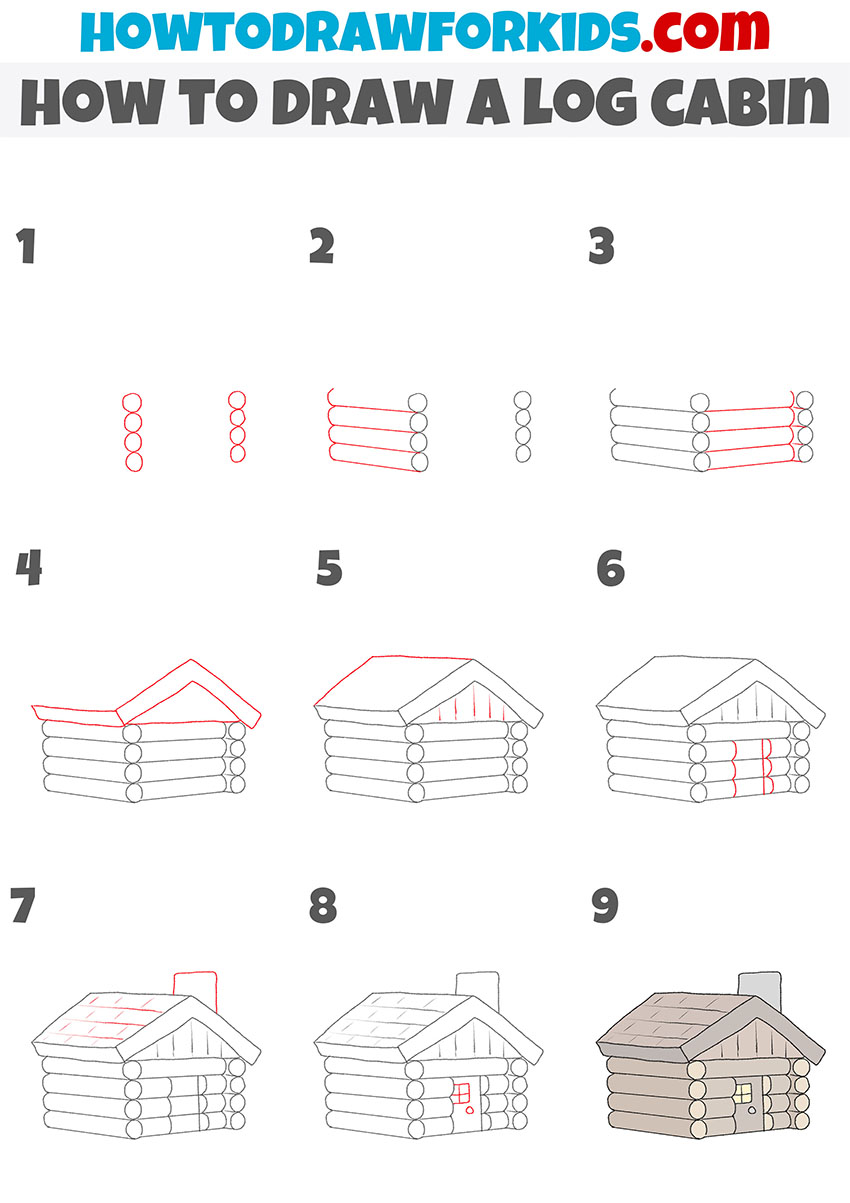 Surely you will enjoy a clear and accessible step-by-step guide on how to draw a log cabin. The house consists of long large logs, which are stacked together in a certain way. The house has a wide roof on which there is a chimney.
In the picture, the log house looks very cute and cozy. It is very similar to a fairy tale house. In the process of completing the lesson, try to keep the proportions and strive to ensure that your drawing is as similar as possible to my example.
Now I will ask you to prepare all the necessary supplies, and you can get to work. I believe that you will succeed!
Materials
Pencil
Paper
Eraser
Coloring supplies
Time needed: 30 minutes
How to Draw a Log Cabin
Draw the side logs.

Consistently draw small identical circles arranged vertically.

Depict one wall.

From the circles, draw straight lines to the sides and add semicircular lines on the left side of the drawing.

Add another wall.

This step is similar to the previous one and here you also have to draw some straight and semicircular lines.

Sketch out the bottom of the roof.

Use straight lines and draw the bottom of the roof in the same shape as in the example.

Draw the rest of the roof.

Add the top and side outline of the roof. Draw thin vertical lines in front of the house.

Depict the outline of the door.

Draw a straight line and some semicircular lines to outline the door.

Detail the roof and draw the pipe.

Draw longitudinal and transverse lines on the roof and draw the wide pipe on the side.

Add the rest of the elements.

Sketch out the small window to the door and the round doorknob.

Color the drawing.

For coloring, you will need different shades of brown.
The log house is ready! If you wish, you can improve your drawing and add environment. For example, draw beautiful nature around. Make your drawing bright and saturated. Download the PDF file that I have prepared especially for your convenience. In this file you will find a multiple brief instruction and additional useful content.