Learn How to Draw a Bear With This Step-by-Step Guide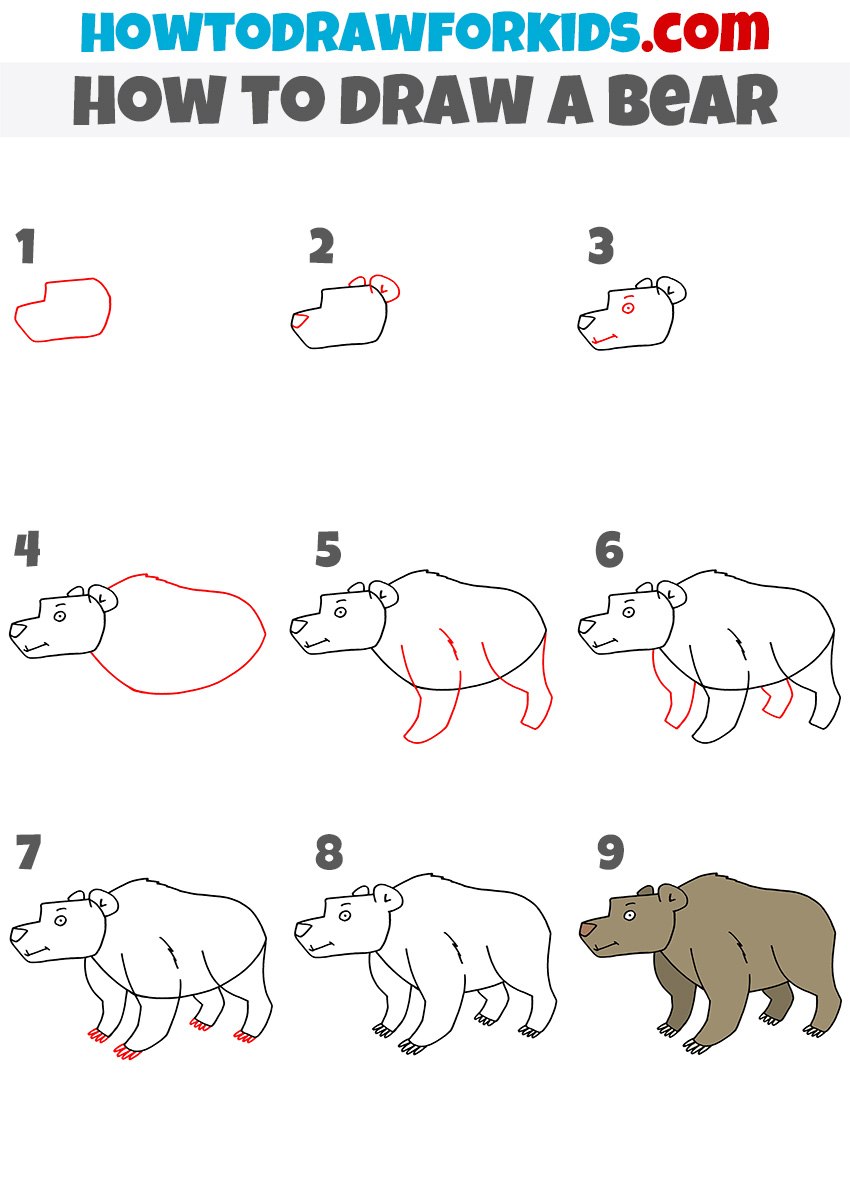 This lesson is suitable for children who want to learn how to draw a bear well using a simple technique. My tutorial has those drawing features that will help you draw this animal easily.
Some people mistakenly think that it is possible to draw a bear only if it is imperative to know all the features of its anatomy. I will teach you how you can get great results in nine simple steps.
It is not surprising that children love these animals so much and want to learn how to draw them. Very often, authors use a bear to create a vivid, memorable image in films and cartoons.
Materials
Pencil
Paper
Eraser
Coloring supplies
Time needed: 20 minutes
How to Draw a Bear
Draw the head.

To draw the head, depict a shape as in my example.

Draw the nose and ears.

In the second step, sketch the bear's nose and ears.

Add the facial details.

Draw the bear's mouth and eyes.


Add the torso.

The shape of the body is a bit like the shape of a lemon.

Draw the legs.

At this step, depict the first pair of legs.

Continue drawing the legs.

Depict the second pair of legs.

Depict the claws.

Final touches. Add the claws on the paws of the bear.

Remove the guidelines.

In this step, remove unnecessary guidelines from the drawing.


Color the bear drawing.

I chose brown for coloring the picture. You can choose a different color. For example, white or black.
I hope my tutorial was useful for you and you can easily draw a bear. I have prepared a PDF file for you. In addition to the lesson steps, this PDF contains a coloring page, a tracing worksheet, and a grid drawing worksheet.