I created just a nine-step lesson on drawing the king of the jungle, especially for those who have long wanted to learn how to draw a tiger.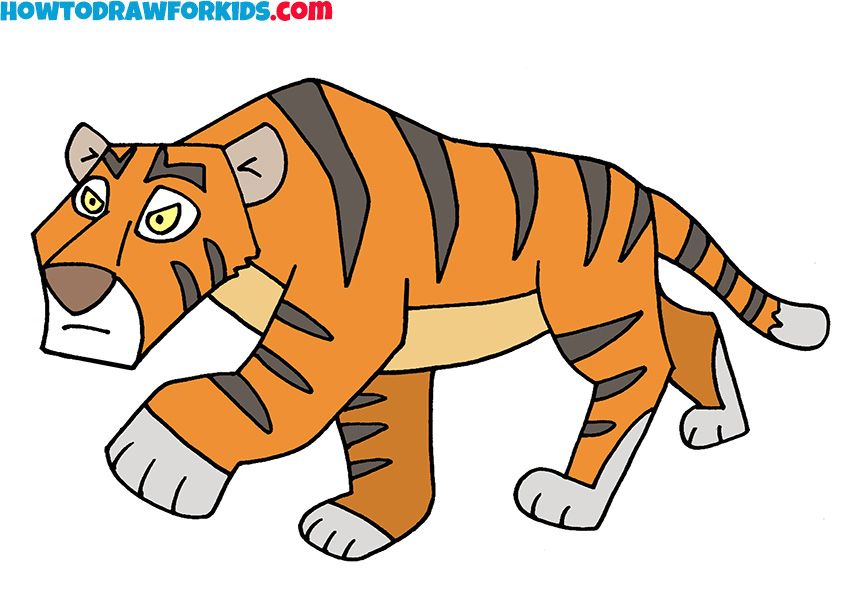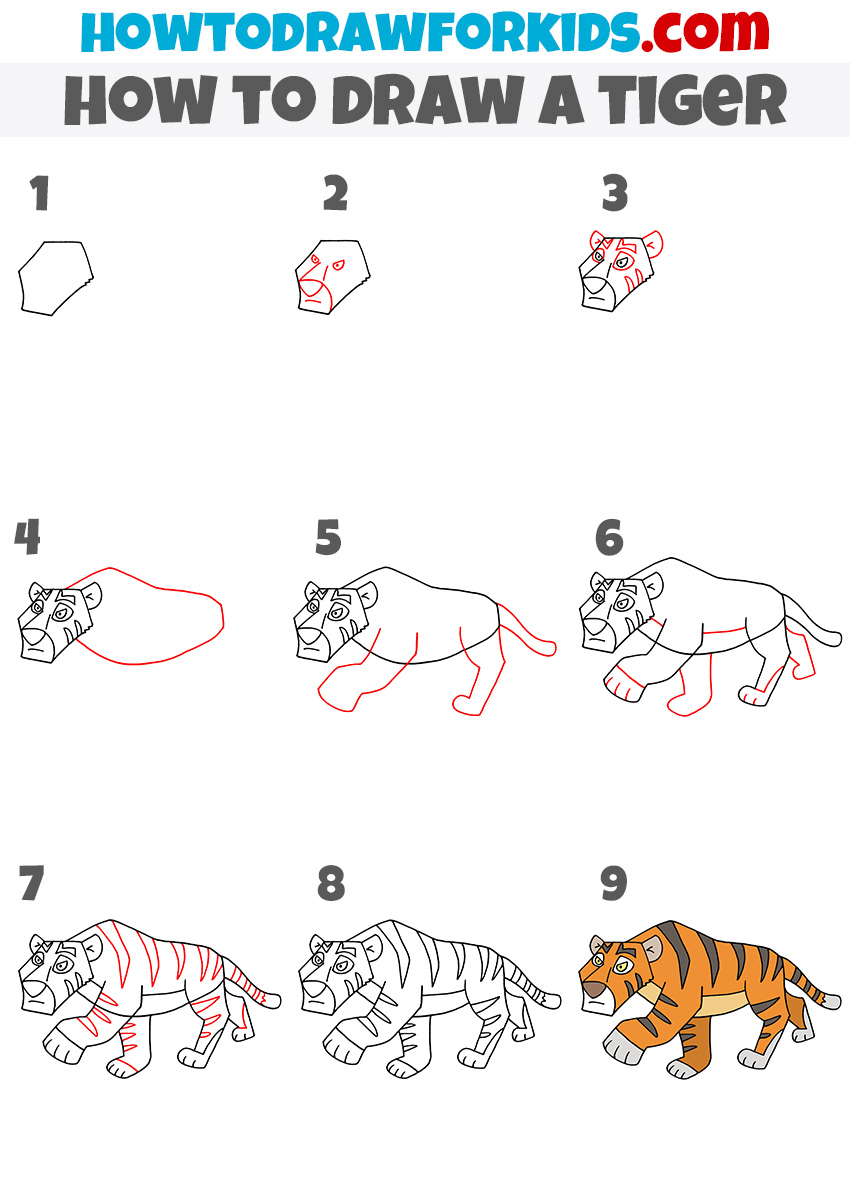 Today's lesson on how to draw a tiger in just nine steps will be very useful to you. This lesson is suitable for all novice artists and children.
The size and formidable appearance of tigers amazes everyone who has ever seen them in real life.
Did you know that the striped pattern on the tiger's fur is unique and inherent only in its owner, like a human fingerprint?
Materials
Pencil
Paper
Eraser
Coloring supplies
Time needed: 20 minutes
How to draw a Tiger
Depict the head.

Draw the head as in my example.

Depict the face.

In this step, sketch out the eyes, nose, and mouth of the tiger.

Add details.

Draw the ears and details on the tiger's face.

Draw the torso.

To depict the torso, draw an oblong shape.

Draw the legs and tail.

The 5 step is devoted to drawing the legs and tail of the tiger.

Add more details.

Draw a line along the belly. Don't forget the claws and the second pair of legs.

Draw stripes.

Draw the stripes on the body of the tiger as in the example.

Erase the guidelines.

This step is for you to check your drawing and remove unnecessary guidelines.

Color the drawing.

In the last step, color the drawing using brown, beige, orange, and gray colors.

So the step-by-step tutorial on drawing a tiger is over. I am sure you have an excellent result.
Download the PDF version of this tutorial, which contains the stages presented above and some interesting and useful additions. In addition to the steps of the lesson, this PDF file contains a coloring page, tracing worksheet, and grid drawing worksheet.