In this tutorial you will learn how to draw a treehouse in nine steps. I am sure that this lesson will be interesting and useful for you.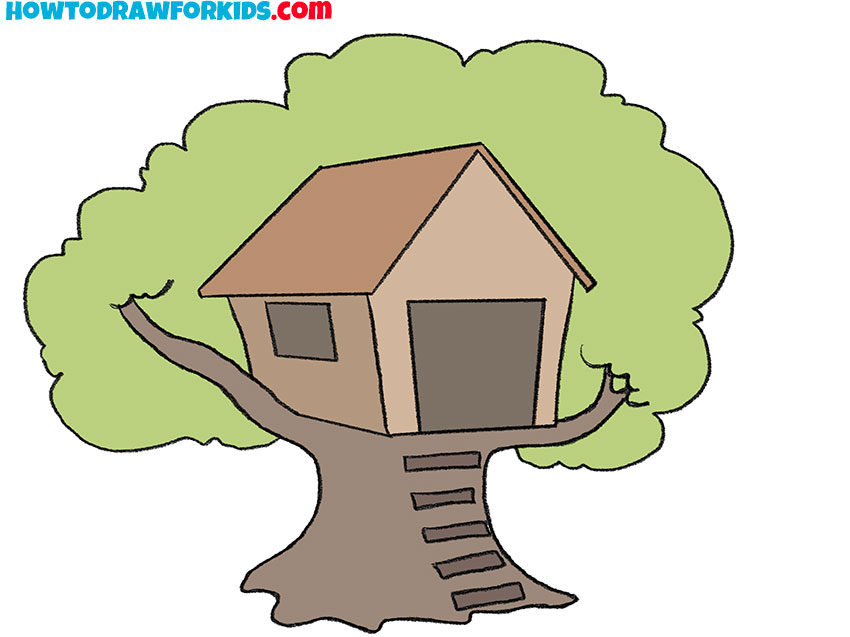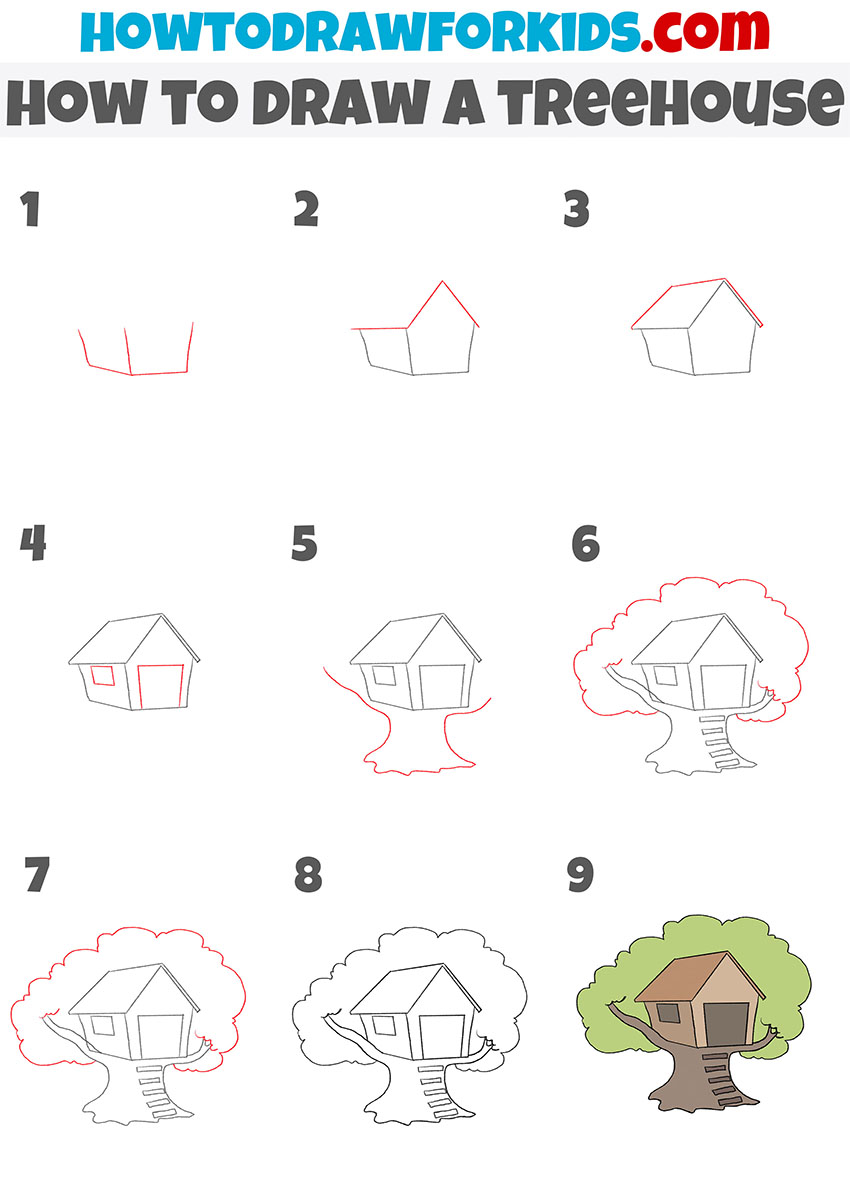 In this lesson, I want to tell you and show you in detail how to draw a treehouse. This house is every child's dream. And any adult can admit that in childhood he also dreamed of such a structure. Sitting in such a house and watching what is happening from a height is very interesting.
The treehouse looks very cozy. This is a small treehouse, which is made of wooden boards and other improvised materials and is securely mounted on a tree trunk. You can get into this house by stairs.
In the picture, the house is located on a low tree that has a thick trunk. The house has a roof, an entrance hole, and a window on the side. You can easily draw all the elements if you follow all the drawing steps in sequence.
Here you will need your ability to make straight lines in order to draw a treehouse. And the crown of a tree can be drawn using free-form lines.
Materials
Pencil
Paper
Eraser
Coloring supplies
Time needed: 30 minutes
How to Draw a Treehouse
Draw the bottom of the house.

Depict a few straight lines to draw the bottom of the treehouse and the sides.

Add part of the roof.

Draw three straight lines that connect the walls of the house.

Depict the rest of the roof.

Finish drawing the roof and draw three more straight lines.

Depict the window and inlet.

Draw a rectangle on each side of the house.

Draw the tree trunk.

With the help of jagged freeform lines draw the wide trunk.

Add branches and steps.

On the trunk of the tree, add branches on both sides and draw the few steps along the trunk.

Sketch out the crown of the tree.

With the help of jagged lines of arbitrary shape, depict the crown of the tree.

Correct inaccuracies.

Check your drawing and remove extra lines.

Color the treehouse.

You will need green and shades of brown.
For your convenience, I have prepared a PDF file with a short version of the lesson. Download the file to be able to repeat the lesson at any time.