In this tutorial you will learn how to draw tree bark in six easy steps. I am sure you will like this guide because it is simple and useful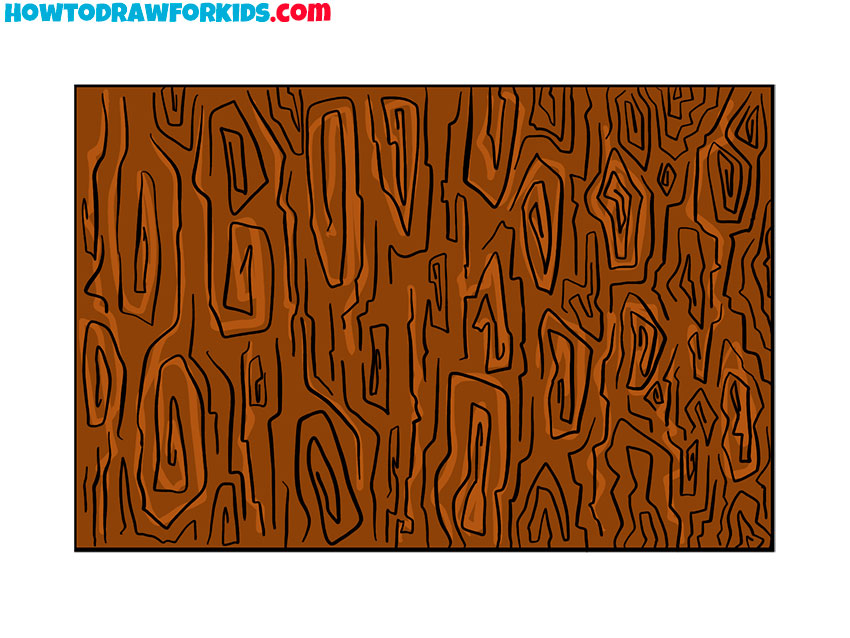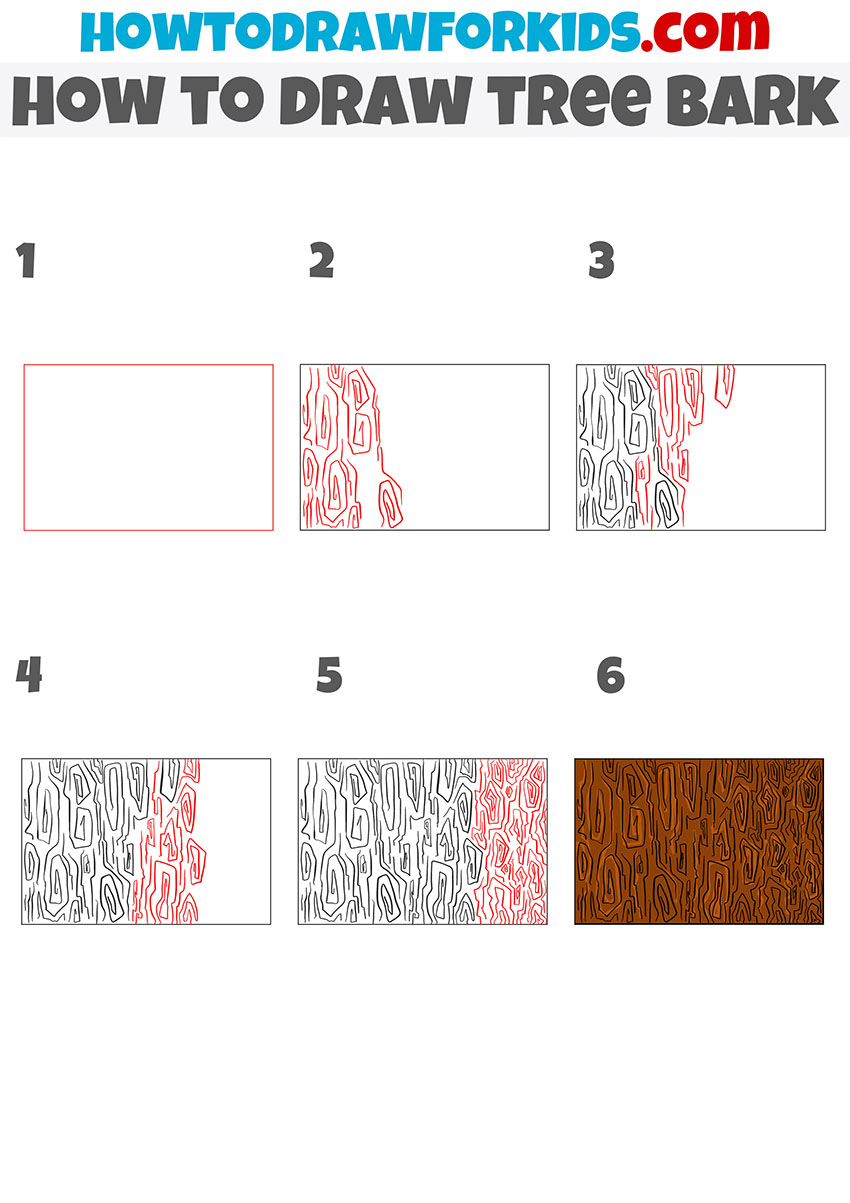 In this tutorial I will show you how to draw tree bark. You will gain useful skills that will be useful to you in the future.
Drawing the tree bark is very simple. This lesson includes only six accessible and understandable steps. You do not need to repeat the same lines as in my example, the main thing is to remember the sequence of steps.
Freehand lines are allowed in this lesson. The tree bark has an uneven surface and consists of many furrows of various shapes and sizes. You just need to master the simple elements that make up the relief of the tree bark and continue to repeat these elements.
Materials
Pencil
Paper
Eraser
Coloring supplies
Time needed: 20 minutes
How to Draw Tree Bark
Draw the frame.

Sketch out straight rectangle.

Start painting the bark texture on the left.

With the help of jagged lines, depict the bumps and depressions on the surface of the bark.

Depict the bark of the tree in the middle.

At this stage, continue making the same lines.

Add details.

Repeat the previous step and sketch out a few more freeform embossed lines.

Add more details.

On the right side, draw the same jagged lines.

Color the drawing.

Use several shades of brown.
Now you know how to draw the bark of a tree. I hope you get great results. As a reminder, for your convenience, I have prepared a PDF file that contains a short version of this guide and additional useful drawing tools. You can download this file for free and use it whenever you feel like drawing.