In this drawing lesson, you will learn how to draw a key step by step. This lesson is sure to help you improve your artistic skills.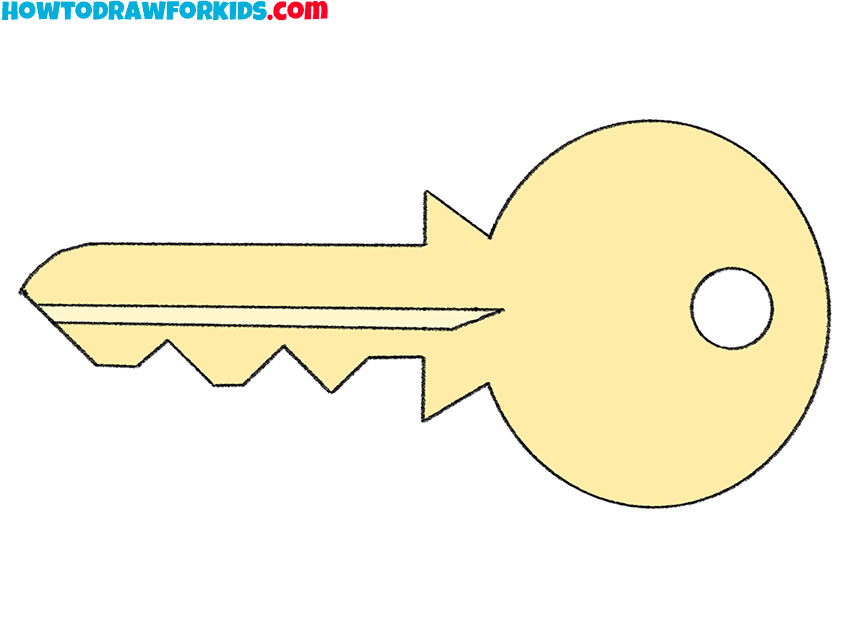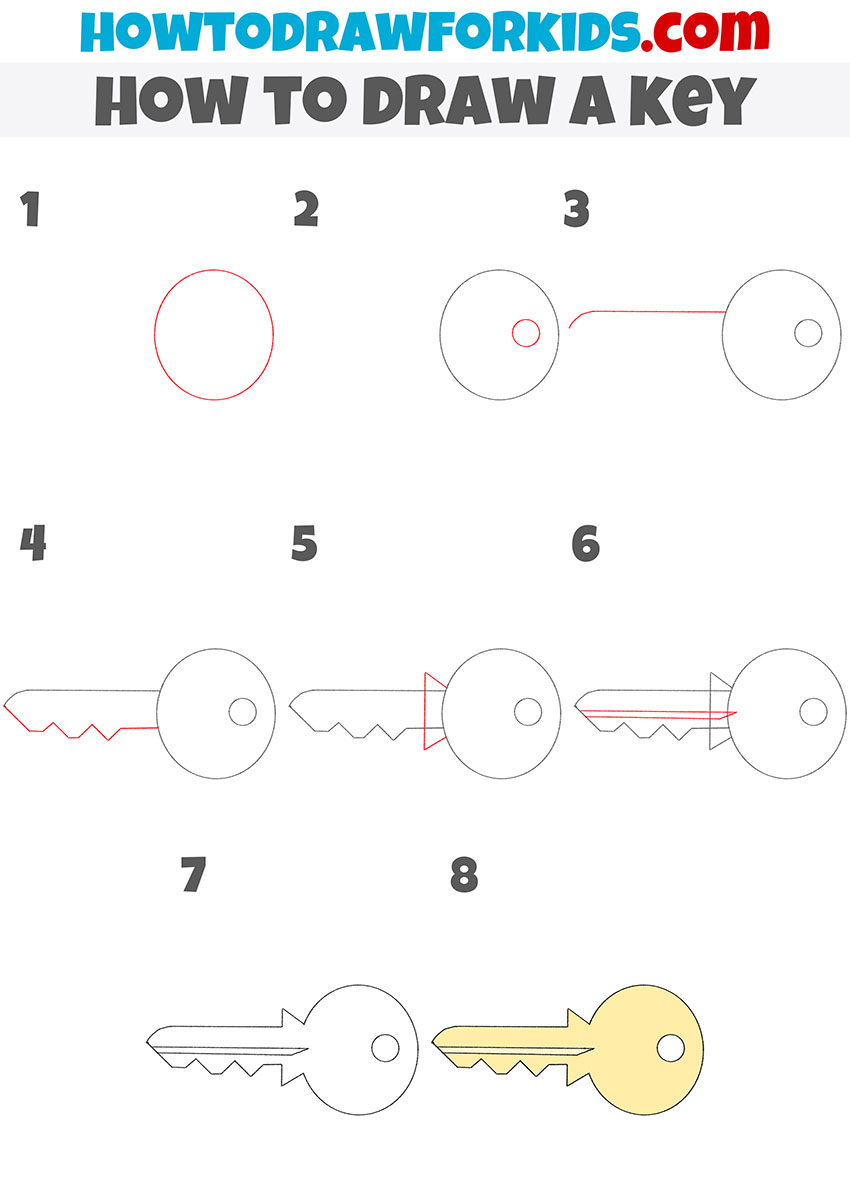 I have prepared for you a very interesting drawing lesson in which you can see how to draw a key step by step. This lesson is designed specifically for children and budding artists who don't have too much drawing experience.
The key is a household item. Each of us uses different keys every day to help open or close any premises. The key is a metal rod with a special combination of cutouts for unlocking and locking locks. On the key that you will draw with this instruction, a special combination of cutouts is located on the bottom of the key.
By completing this lesson, you will be able to practice drawing straight lines as well as circles. To get started with this tutorial, get your art supplies ready and start painting.
Materials
Pencil
Paper
Eraser
Coloring supplies
Time needed: 25 minutes.
How to Draw a Key
Start drawing the key.

To complete this simple step, you should draw one oval, as shown in the picture.

Depict the cut hole.

Inside the previously drawn oval, add one circle on the right side.

Start drawing the main part of the key.

From the left side of the drawn elements, draw a straight line with a rounded end.

Draw the key thread line.

Below the drawn line, add many straight lines of varying lengths.

Add another element.

Near the base of the key shaft, draw a shape that looks like a trapezoid without one base.

Finish drawing the key.

Add an element in the form of straight lines of different lengths along the shaft of the key.

Correct inaccuracies.

Use the eraser to remove all unnecessary lines.

Color the drawing.

To color the key, use yellow and beige.
Do not forget to subscribe to us on social networks, and also download the PDF file that I have prepared for your convenience, so that you can return to this drawing lesson at any time convenient for you, even if you are not connected to the Internet.