Today I will show you how to draw a chef hat. This instruction is very simple and includes only six steps.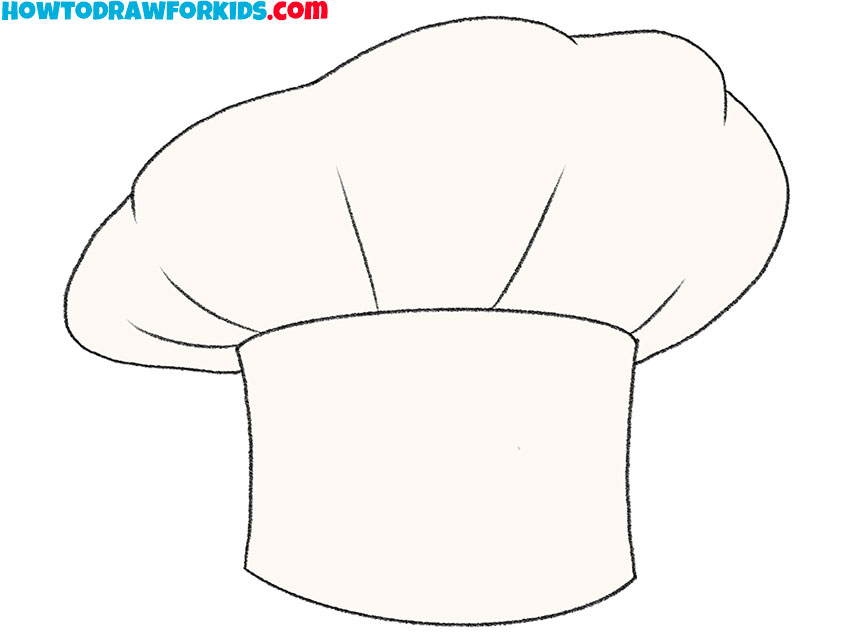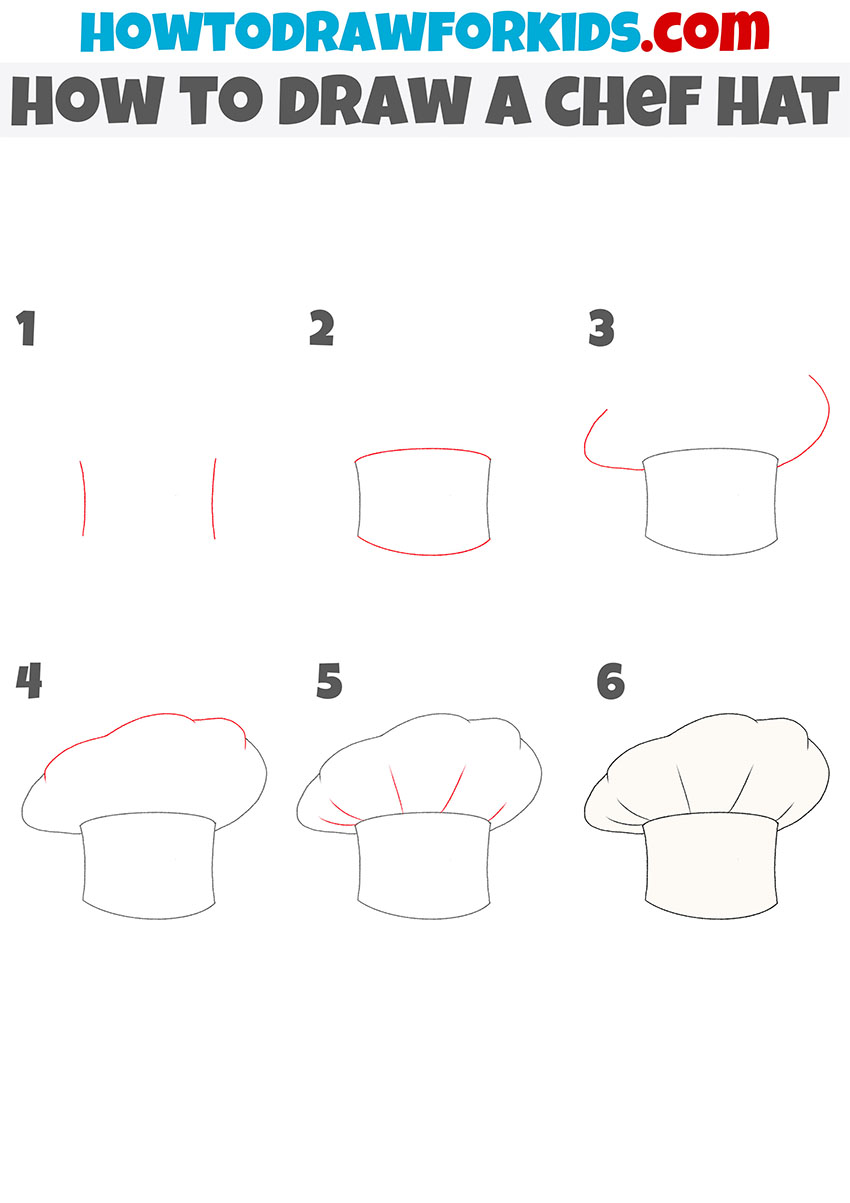 If you want to learn how to draw different elements of clothing, then I recommend that you complete the lesson on how to draw a chef hat step by step. I am sure that when doing this lesson you will not have any difficulties, and you will immediately get a good result.
The chef hat is an obligatory element of clothing, with the help of which hygiene is maintained in the food unit and the chef is protected from industrial pollution. The classic cap has a cylindrical shape and a high main part.
Free form lines are allowed in this tutorial, so the shape of the main part in your drawing may differ slightly from my example. The acquired skills may be useful to you in the future when you want to draw the whole chef. Now, make sure that you have all the art supplies at hand and proceed with the lesson.
Materials
Pencil
Paper
Eraser
Coloring supplies
Time needed: 30 minutes
How to Draw a Chef Hat
Draw the sides.

Determine the size of the drawing and draw two smooth lines at some distance from each other.

Add the remaining contours of the cylinder.

Draw curved connecting lines at the top and bottom, as shown in the example.

Start drawing the main part.

From the top outline of the cylinder, draw curved lines to the sides.

Depict the top of the hat.

Draw a smooth wavy line at the top to end up with a closed contour.

Sketch out the folds.

Sequentially draw several short lines to represent the folds in the fabric.

Color the drawing.

For coloring, choose the lightest shade of pink or beige.
Now you have completed all the steps in this instruction and made sure that drawing a chef hat is very easy. If this lesson was interesting and useful for you, then leave a little feedback in the comments and suggest your ideas for the next lessons. By tradition, at the end of the lesson, I have prepared a PDF file for you, which contains a simplified version of this walkthrough. Rather, download the file and enjoy drawing at any convenient time.