I invite you to a lesson in which you will learn how to draw Lego. The lesson will help you improve your creative skills.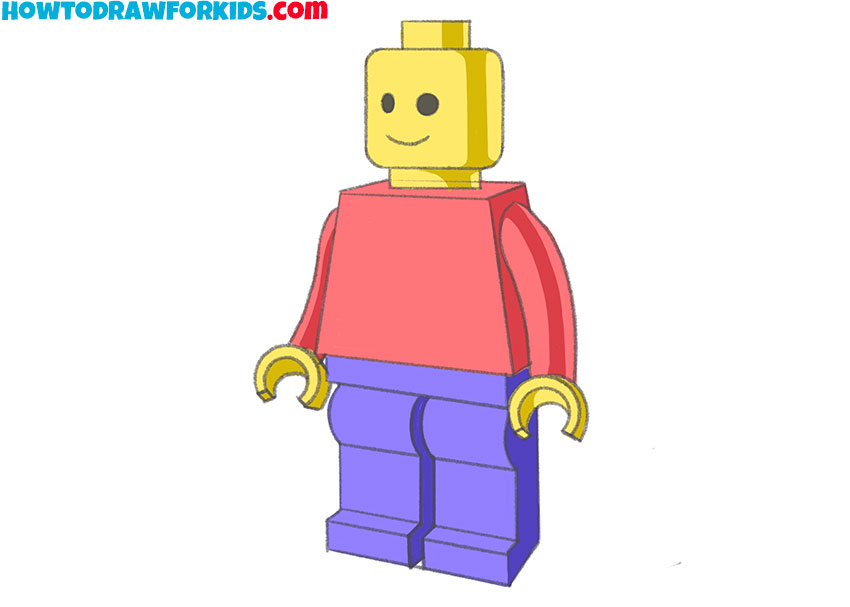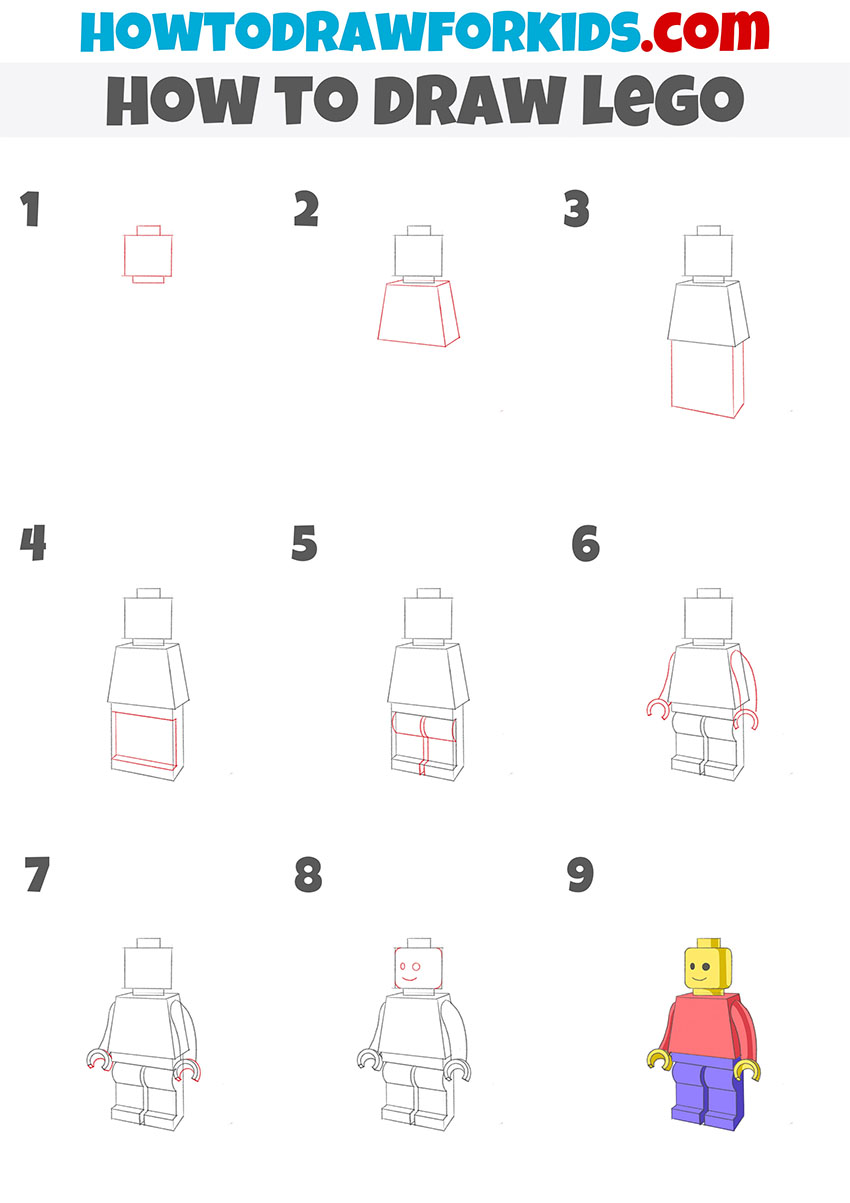 Now you have to complete an interesting lesson in which I will show you how to draw Lego. This is a very popular game all over the world. Lego is a constructor, which consists of many plastic parts.
There are various Lego sets and thousands of children and teenagers are happy to assemble simple and complex figures. Lego is a very fascinating and useful entertainment, because during the game fantasy and ingenuity are trained, fine motor skills develop.
From Lego parts you can assemble cars, planes, ships and many other objects. You can also collect little people. This is the figure you will draw in this lesson.
This character has a cylinder-shaped head and a trapezoid-shaped torso. The arms and legs are movable. The hands have a certain rounded shape, thanks to which a person can hold small tools and household items in his hand.
Materials
Pencil
Paper
Eraser
Coloring supplies
Time needed: 35 minutes
How to Draw Lego
Draw the head.

Depict an even square and add small rectangles at the bottom and top.

Add the torso.

Draw a few straight lines to depict the torso in the shape of a trapezoid.

Outline the legs.

Using straight lines, draw a rectangle at the bottom.

Detail the legs.

Add some straight lines to represent the relief.

Finish drawing the legs.

Inside the outline of the legs, add details as shown in the example.

Sketch out the arms.

Add smooth lines to depict the arms, and add the hands using rounded lines.

Depict the thickness of the hands.

Sketch out parallel rounded lines on each arm.

Detail the head.

Draw rounded lines to give the head the necessary shape. Draw the eyes and mouth.

Color the Lego.

You will need red, yellow, and purple.
As usual, at the end of the lesson, I have prepared a PDF file in which you will find a brief instruction and additional useful materials. Save this file and use it whenever you want.