Today in this very simple tutorial you will learn how to draw a bobcat in just nine easy steps with helpful tips.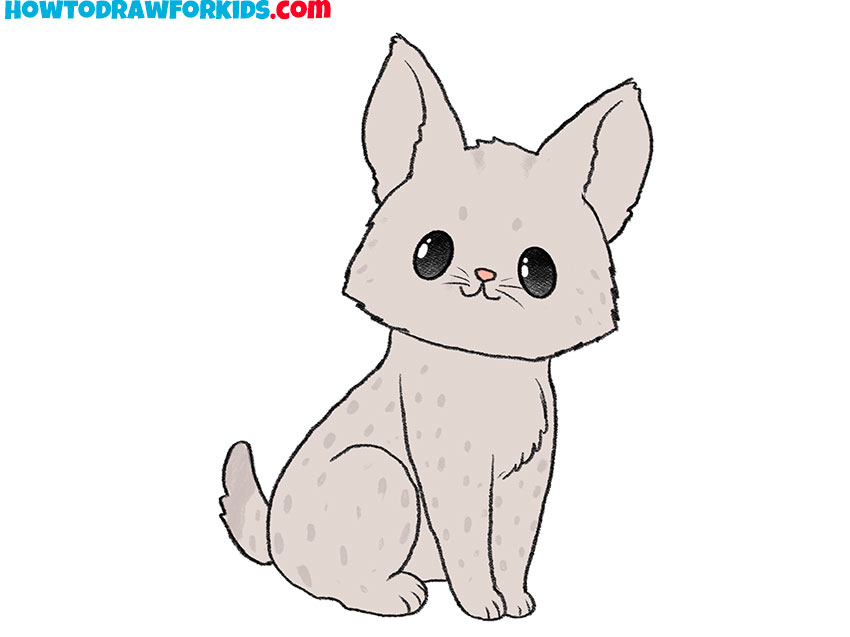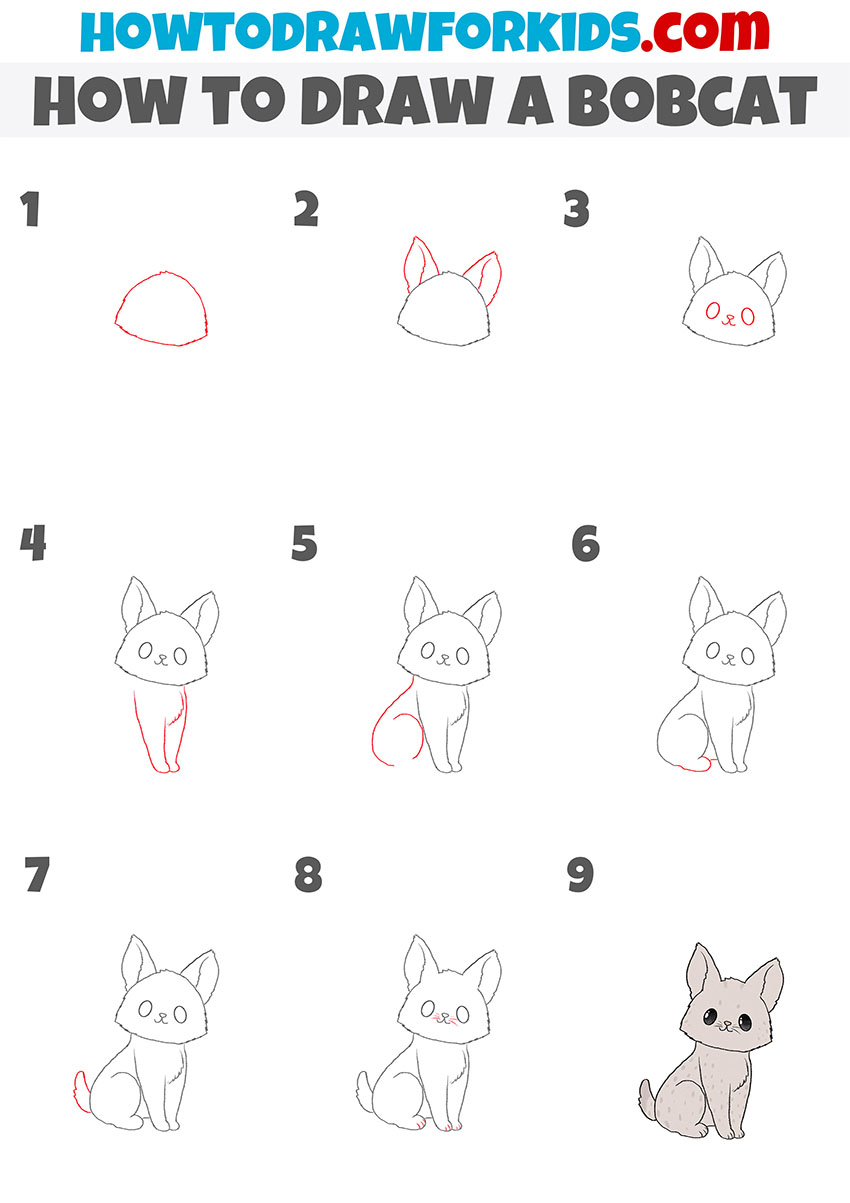 I suggest you complete a new interesting lesson in which you will learn how to draw a bobcat. I am sure that this lesson will be useful for you and the creative process will give you pleasure.
Let's continue the topic of drawing felines and in this lesson, you will learn how to draw a bobcat. This is a large animal that looks like a wild forest lynx.
Bobcat is a very beautiful animal that has a strong muscular body, thick hair, and a short tail. In the picture, you can see that the bobcat is very similar to an ordinary domestic cat.
Memorize all the drawing steps so that you can use the acquired skills when you want to draw any other cat. To do this, it will be enough to change the size of the ears and tail.
Materials
Pencil
Paper
Eraser
Coloring supplies
Time needed: 30 minutes
How to Draw a Bobcat
Draw the outline of the head.

Depict the head in the same shape as in the example.

Depict the ears.

Sketch out two large ears and depict the inside.

Add the elements of the muzzle.

Draw the eyes in the shape of two ovals. Add the nose and mouth.

Draw the front legs.

Smooth lines draw the front legs. Depict the fur on the chest.

Add the back of the torso and part of the back leg.

Draw a smooth, curved line down from the head and add a rounded line to depict the back leg.

Sketch out the bottom of the back leg.

Use a smooth rounded line. And with the help of one short line draw the outline of the belly.

Depict the tail.

The tail is short and has a jagged edge and a rounded end.

Add the whiskers and toes.

In this step, use short, thin lines.

Color the bobcat.

You will need grey, pink and black. Add highlights to the eyes.
Finally, I suggest you download a short version of the lesson as a PDF file so that you can return to this lesson at any convenient time.