Super simple and interesting lesson on how to draw an avocado is ready. Start this lesson and get useful skills in just five steps.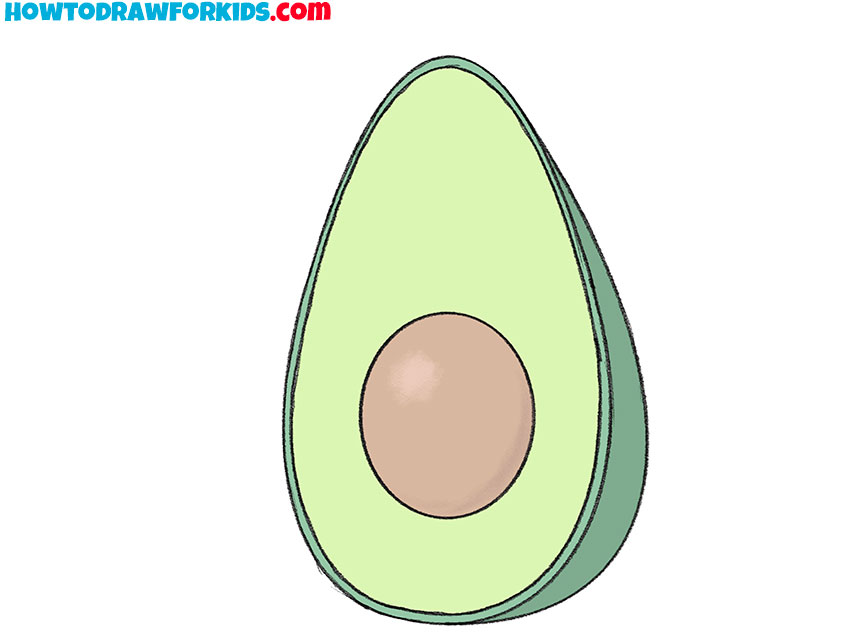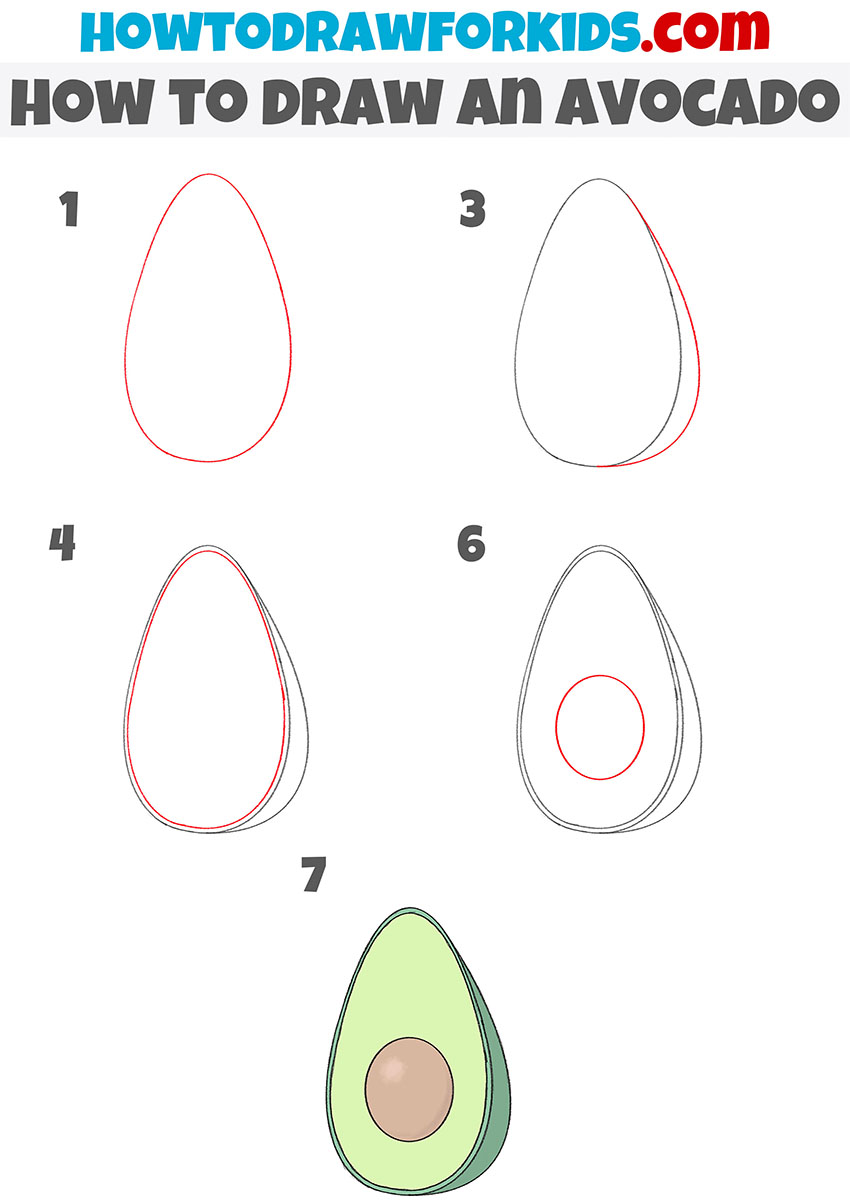 In this lesson I will tell you and show you how to draw an avocado. It is a fruit that grows on evergreen tropical and subtropical plants.
Avocado has great nutritional value and pleasant taste. It is one of the most nutritious fruits on our planet. People who care about their health, be sure to include avocados in their diet.
This fruit is desirable to use fresh in order to preserve the maximum of nutrients. Also, avocados can be successfully combined with many other products, for example, you can cook delicious and healthy fruit salads.
This exotic green fruit is very popular and now you can see the image of avocado on many items in our everyday life.
Avocado has an oval shape, thin skin and a large round bone inside. You can see all this in the picture. You can easily draw this fruit if you pay attention at every stage of drawing.
The lesson includes only five simple steps, and you will see that drawing an avocado is very simple. So, prepare all the necessary supplies for drawing and you can start this interesting creative work.
Materials
Pencil
Paper
Eraser
Coloring supplies
Time needed: 20 minutes
How to Draw an Avocado
Draw the outer outline.

Depict an oval where the top is narrow and the bottom is wide. It looks like an egg.

Add volume.

On the right side, depict a long, smooth line.

Depict the skin of an avocado.

Draw an inner contour with a smooth line to get the thin skin of the fruit.

Sketch out the bone.

Draw a circle in the middle of the avocado.

Color the avocado.

Choose brown and shades of green. Don't forget to add highlights.
It was a simple and interesting lesson in which you learned how to draw an avocado. I will be glad if you leave your feedback about this lesson in the comments. Show the result of your work to your friends and invite them to do drawing lessons together. Joint creative work is more interesting and effective.
Finally, I would like to invite you to download a short version of this walkthrough in PDF format. You can use this file and repeat the drawing lesson at any time, even if there is no Internet access.