In this lesson, you will learn how to draw Spider-Man step by step. This instruction consists of only nine very easy steps.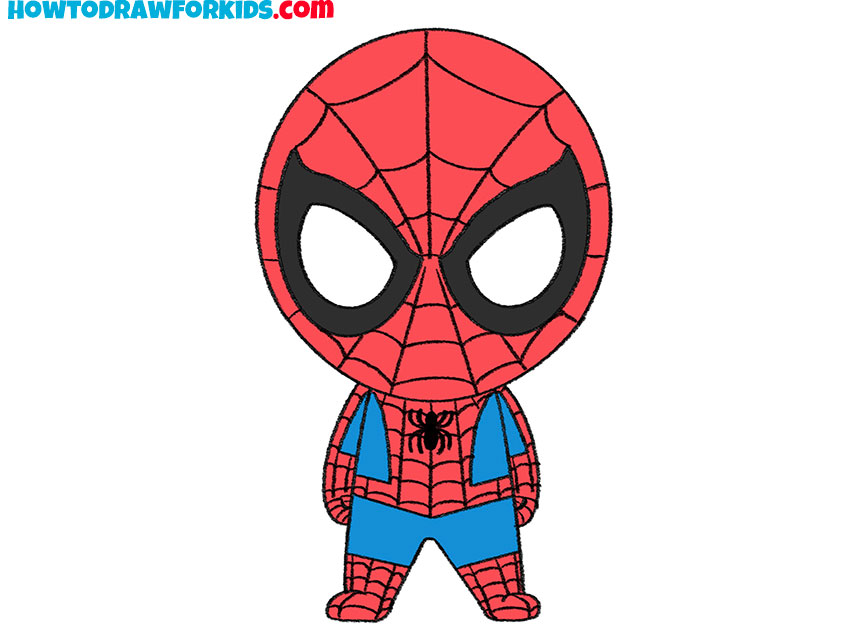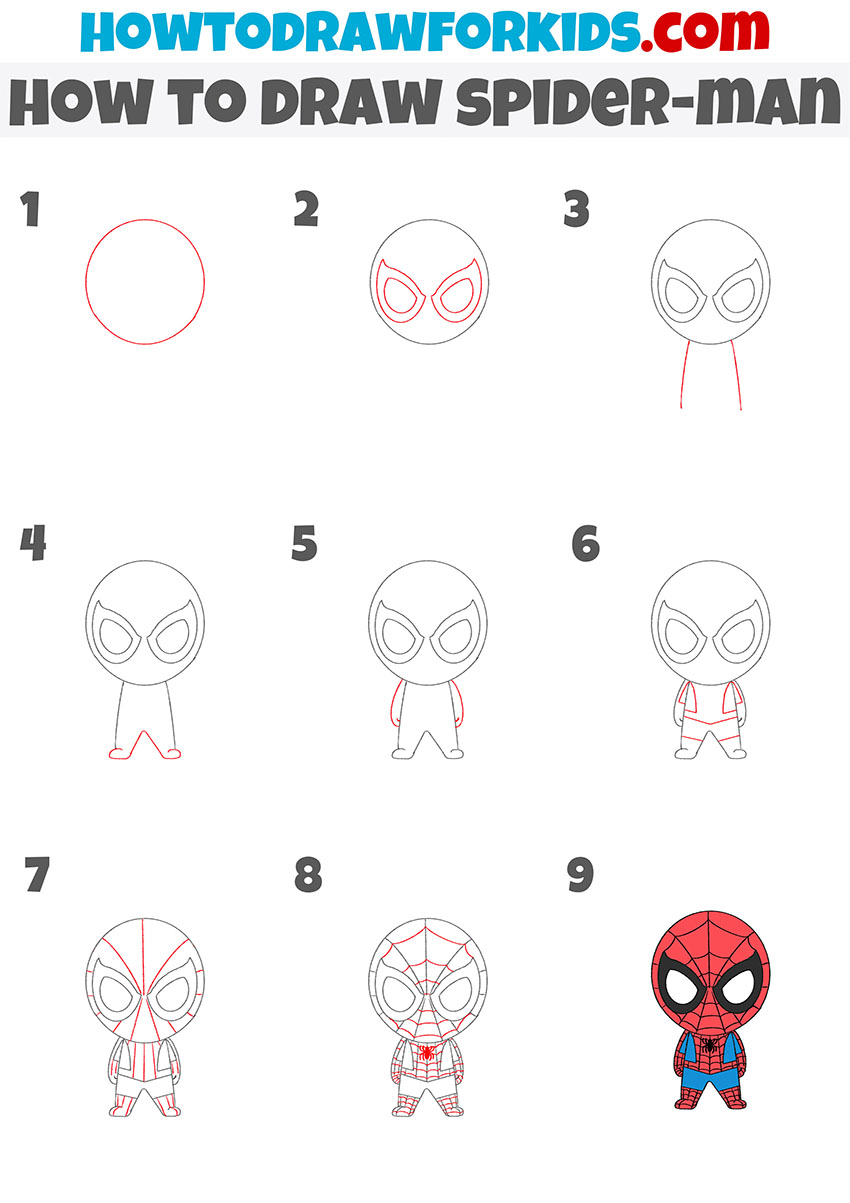 I will show you how to draw a Spider-Man step by step. I promise that the lesson will be interesting and will help you train your artistic skills.
If you like to draw popular characters, then you will definitely like this lesson, because now you will learn how to draw Spider-Man step by step.
This is a superhero that is known from the comics published by Marvel Comics. Spider-Man has extraordinary abilities, he is strong, agile, and able to move freely on any surface thanks to the web. This hero is dressed in a special suit, there is a mask on his head.
In this drawing, Spider-Man is presented in a cartoon form. Pay attention to the proportions of the body, where the head is larger than the body, and the arms and legs are very short. You can easily draw a popular superhero in this way.
This lesson will require your attention and patience, as you will have to draw a lot of lines on the character's body, but you will get a good result and be proud of yourself.
Materials
Pencil
Paper
Eraser
Coloring supplies
Time needed: 30 minutes
How to Draw Spider-Man Step by Step
Draw the head.

To do this, depict an even oval.

Depict the eyes.

You need to draw straight smooth lines.

Sketch out the torso.

From the head, drawdown two smooth lines.

Depict the legs.

With the help of smooth rounded lines add short legs.

Add the arms.

Draw two rounded lines to depict the arms that fit snugly against the torso.

Detail the clothes.

With the help of straight and rounded lines depict individual elements of clothing.

Sketch out the web.

On the head and on the body, consistently draw smooth lines.

Add details.

Sketch out the small spider on the chest and draw short transverse lines to depict the web.

Color the Spider-Man.

You will need red and blue for the clothes and gray for the mask on the eyes.
I remind you that for your convenience, I have prepared a PDF file with a short version of the lesson in advance. Download the file and use it if you want to return to this lesson again.
Spider Man Drawing Tutorial: Additional Method
Now let's try to draw a spider man using a slightly different set of steps. This tutorial is very similar to the first one, but a slightly different sequence of steps will help you hone your skills in drawing this comic book character.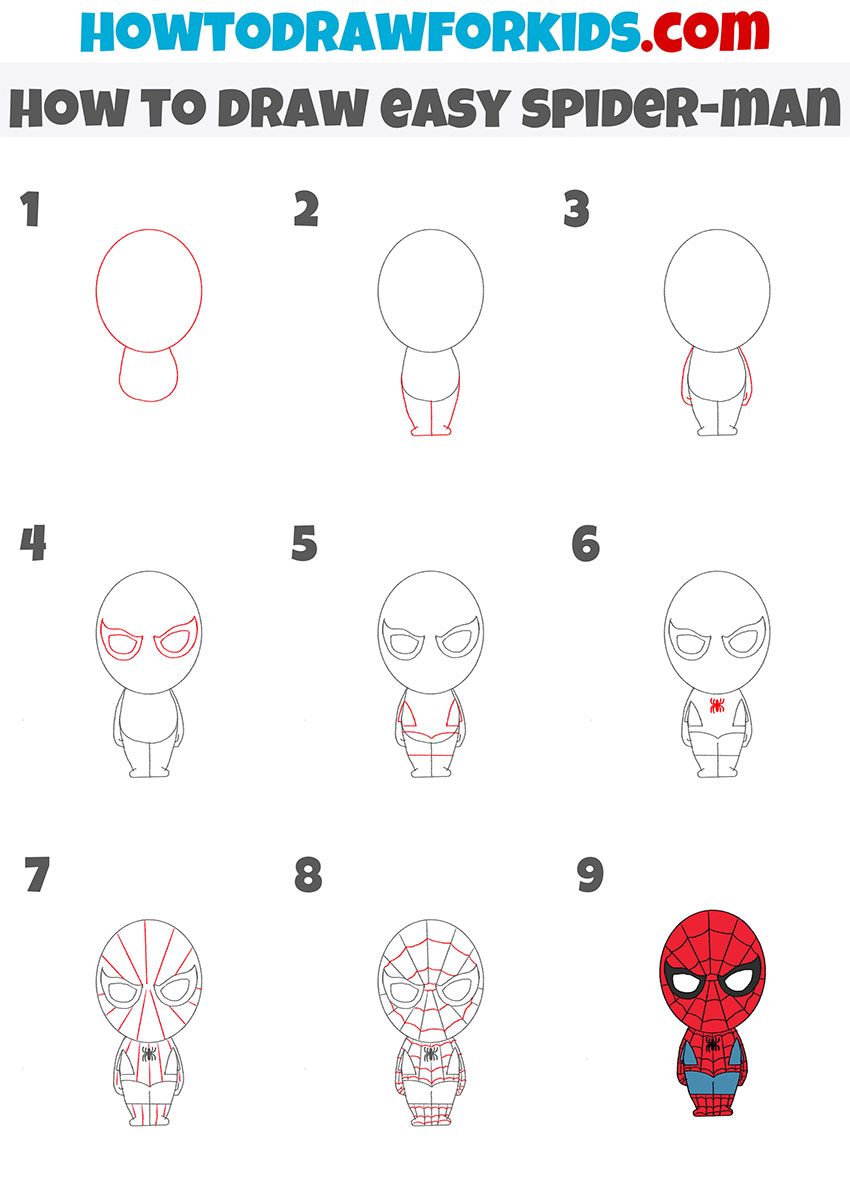 Draw Spider-Man in Mouton
In comics and other works of art, Spider-Man rarely stands in a static position. Let's learn how to draw Spider-Man in a more dynamic position.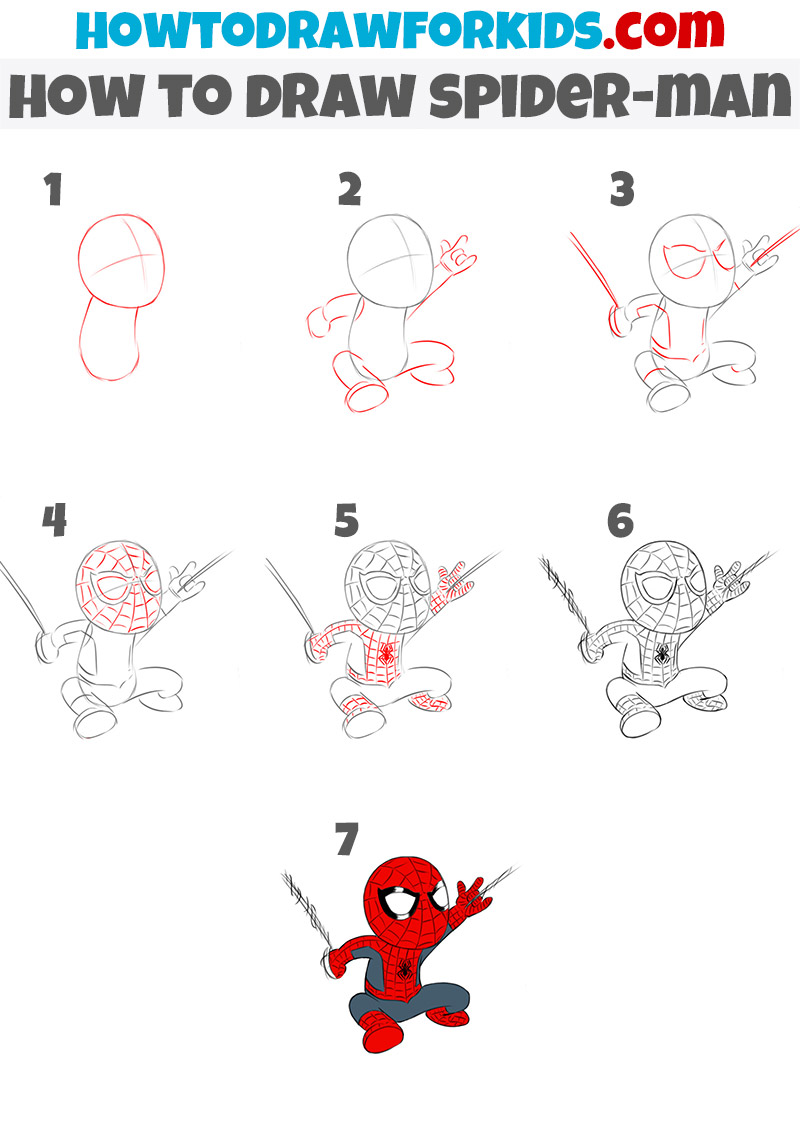 And of course, let me remind you that you need to constantly practice in order to draw this Marvel character better and better. For example, try drawing Spider-Man in a Ben Reilly costume.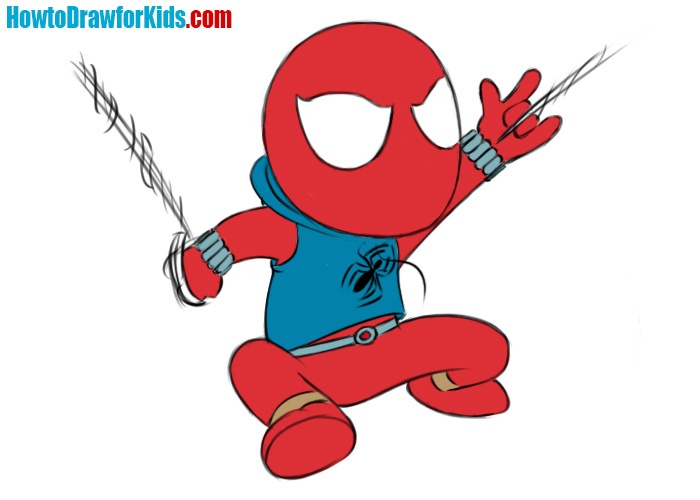 Or draw the friendly neighbor in a Venom costume.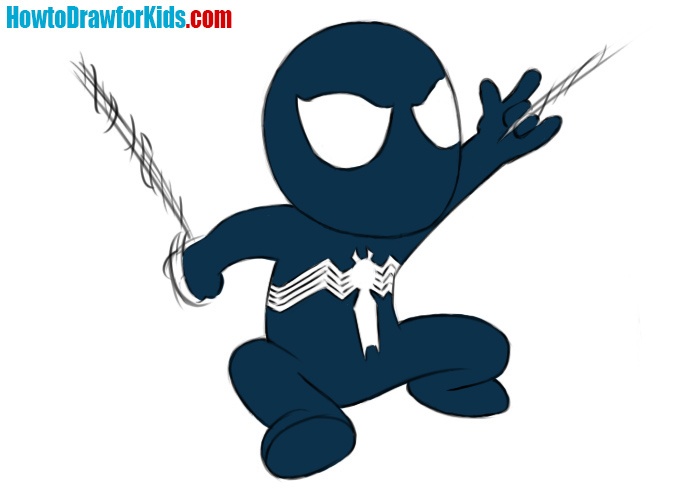 Also you can try to draw this superhero in more complex poses, such as hanging upside down on a web.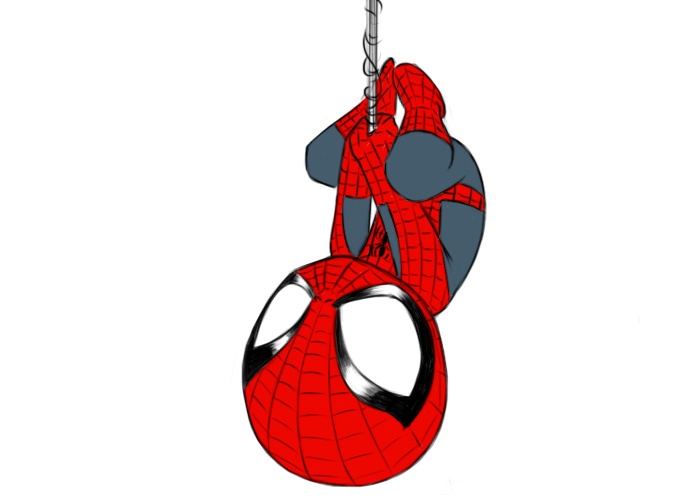 I hope it was really useful drawing lesson. I tried to make it understandable and accessible because this character is very important to me. As a child, I read comics about Spider-Man and dreamed that someday I would be able to help people and make this world a better place.