Step-by-Step Lesson on How to Draw Spider-Man From Marvel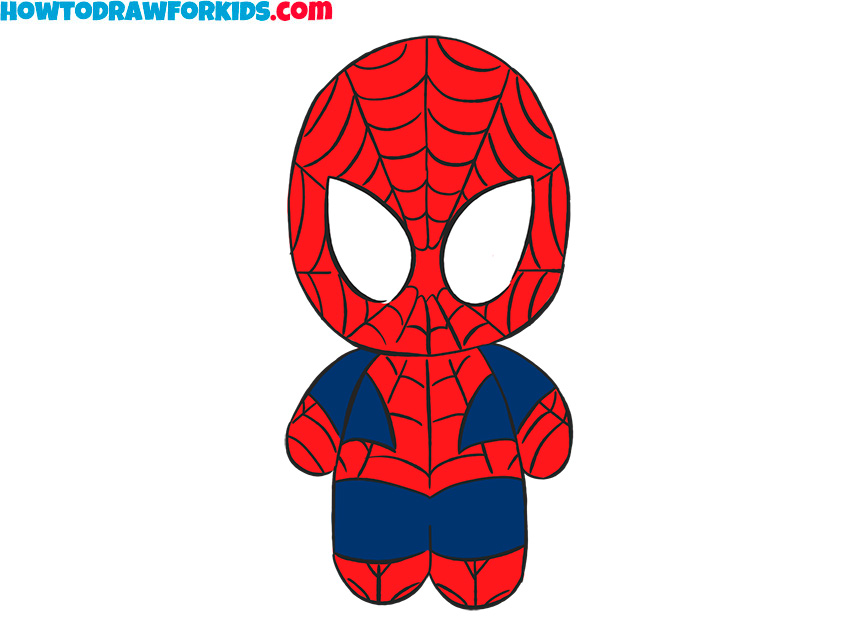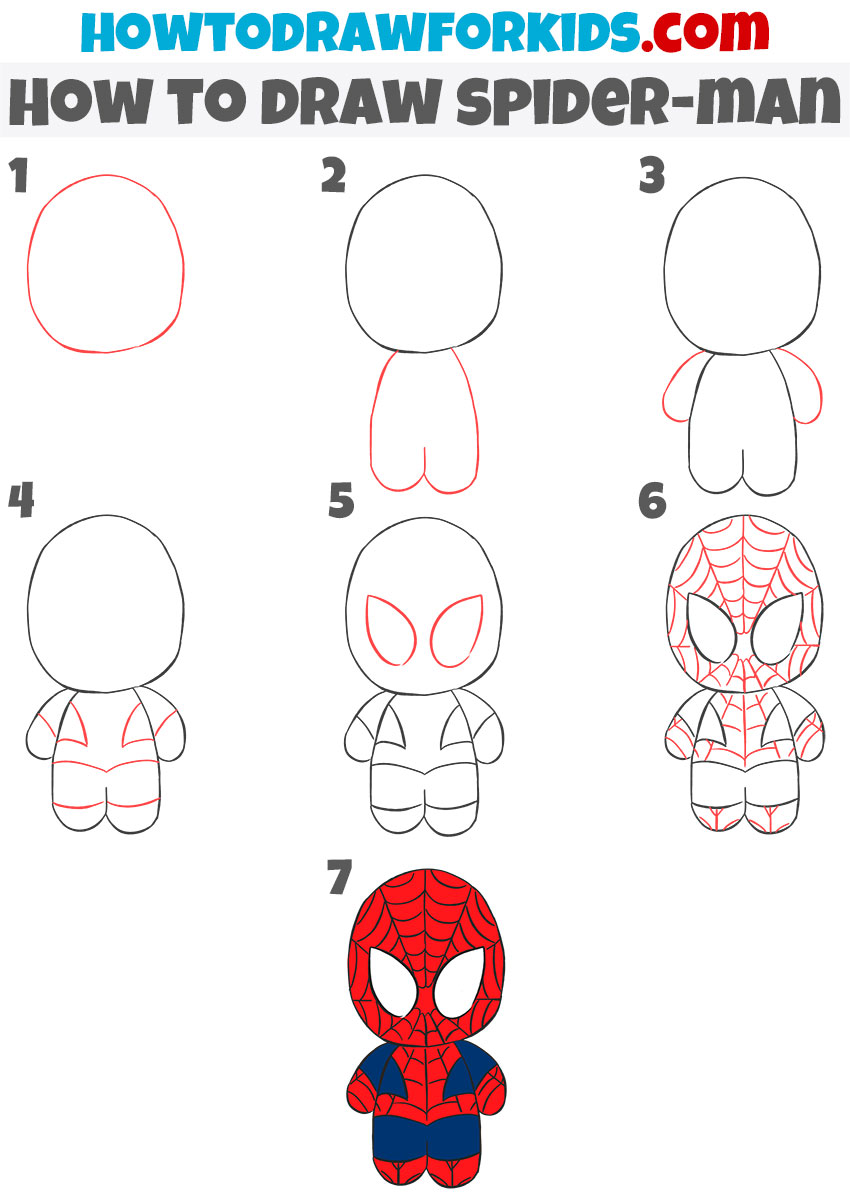 Now I want to present you with another exciting drawing lesson. In this tutorial, I will show you how to draw Spider-Man. This character is known to adults and children and everyone likes him. Spider-Man is a superhero from Marvel Comics. Spider-Man has become very popular due to his ability to move deftly on any surface, like a spider. He is strong and agile.
Also, this hero has an original appearance. He is dressed in a bright suit that features red and blue colors and stripes that look like spider webs. Spider-Man protects civilians and fights criminals.
A simplified drawing style is used here, as in all previous lessons. You already have certain skills and can easily cope with this task. Since the release of the cartoon and the movie about Spider-Man, the popularity of this hero has grown significantly. The image of Spider-Man can be seen everywhere – both on the Internet and in print. His image adorns clothes, household items, backpacks, and other items. There are many Spider-Man toys out there.
You can talk about Spider-Man for a very long time because he is a very interesting character, but let's get down to the Spider-Man drawing tutorial.
Materials
Pencil
Paper
Eraser
Coloring supplies
Time needed: 12 minutes
How to Draw Spider-Man
Draw the head.

Determine the position and size of Spider-Man and draw an oval.

Add the torso and legs.

The body is smaller than the head. Draw the shape using a smooth line, as in the example.

Draw the hands.

Make two rounded lines along the sides. Make sure they are symmetrical.

Draw the borders of the clothes.

Make some small lines that define the blue and red borders.

Create the eyes.

The eyes have an unusual shape. Draw two ovals that are tapered at the top.

Add the stripes.

To do this, draw short, straight lines across the head and torso.

Color the Spider-Man drawing.

Use red and blue. Do not forget to leave the eyes white.
The lesson is over and I hope you are happy with the result. Now you can draw another popular superhero. Train and improve your drawing skills. Try to draw Spider-Man against the backdrop of nature or against the backdrop of a cityscape.
Don't forget to download the PDF with the short version of the tutorial. I have prepared this file for your convenience. Thus, you can complete drawing lessons at any time.