Learn how to draw a paintbrush in just eight very easy steps. Start this lesson and get very useful skills!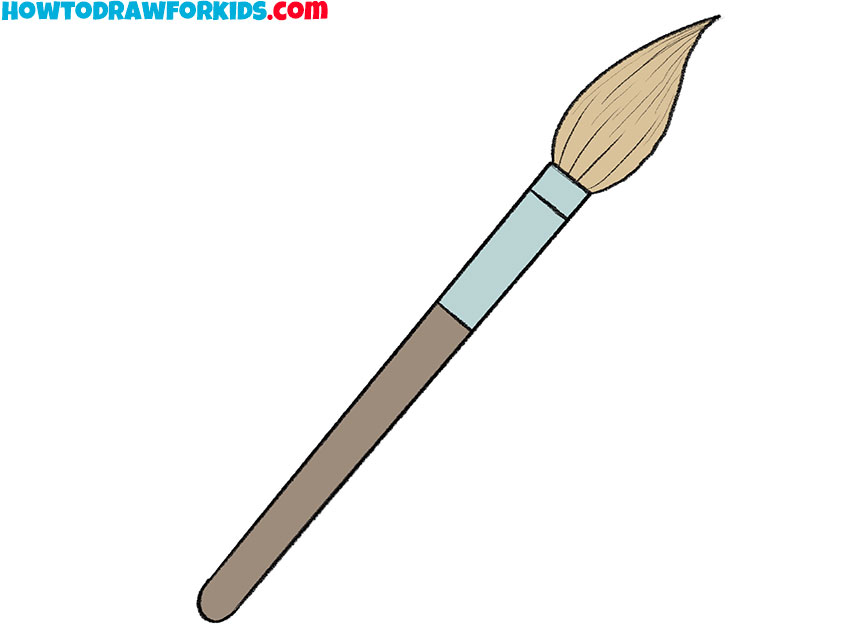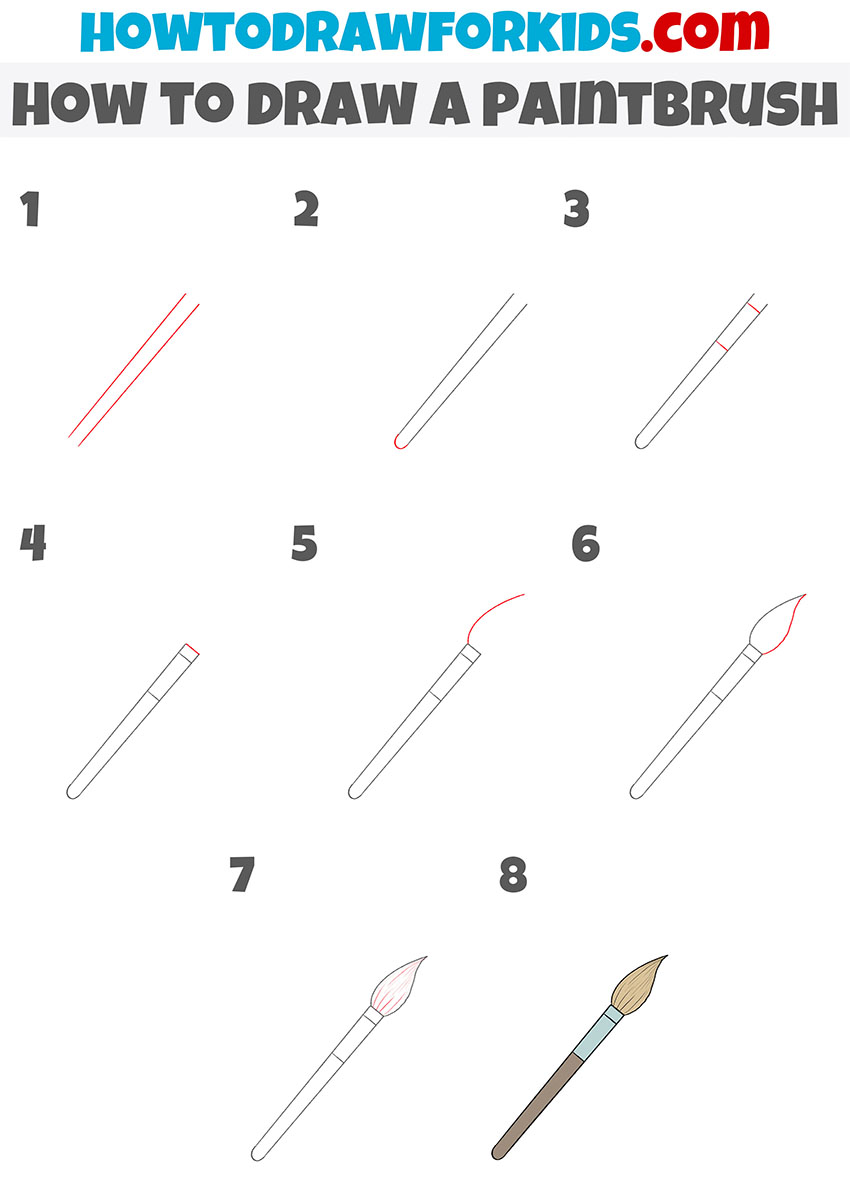 Now you will learn how to draw a paintbrush. This is the most essential tool for any artist. I hope you enjoy painting with paints and often use paint brushes in your work.
Paintbrushes come in different shapes and sizes. A paintbrush is made from animal bristles and tail hairs or from synthetic materials. Brushes for painting are round or flat, there are brushes wide and narrow.
In your work, you can use a variety of brushes. The choice of brush depends on what kind of drawing you plan to draw, and what kind of paints you will use.
Drawing a paintbrush is very easy. I am sure that you will quickly complete this lesson and get a good result. The brush consists of bristles, a metal rim that holds the bristles and a long handle. You can easily depict all these elements thanks to a step-by-step guide.
Materials
Pencil
Paper
Eraser
Coloring supplies
Time needed: 25 minutes
How to Draw a Paintbrush
Draw the brush handle.

Determine the size of the brush and draw two straight lines.

Depict the end of the brush.

At one end, draw a small rounded connecting line.

Sketch out the metal rim.

At the top of the brush, draw two transverse lines.

Add the end of the metal rim.

Draw another cross line at the top.

Start drawing bristles.

Depict a smooth rounded line at the top of the brush.

Depict the second side of the bristles.

Draw the same line on the other side to get a sharp end.

Detail the stubble.

Draw a few thin lines to depict individual hairs in the bristles.

Color the paintbrush.

Choose beige for the bristles, blue for the metal rim, and brown for the handle.
At the end of the tutorial, I suggest you download the PDF file that contains the simplified version of this tutorial. Save this file for yourself and you will have access to the lesson at any time, even if there is no Internet connection.
How to Draw a Brush for Kindergarten
Now let's see how you can draw a brush in a different way. In this instruction you can see a brush that is drawn in just four steps. Also, you can see that the brush in these instructions looks slightly different.