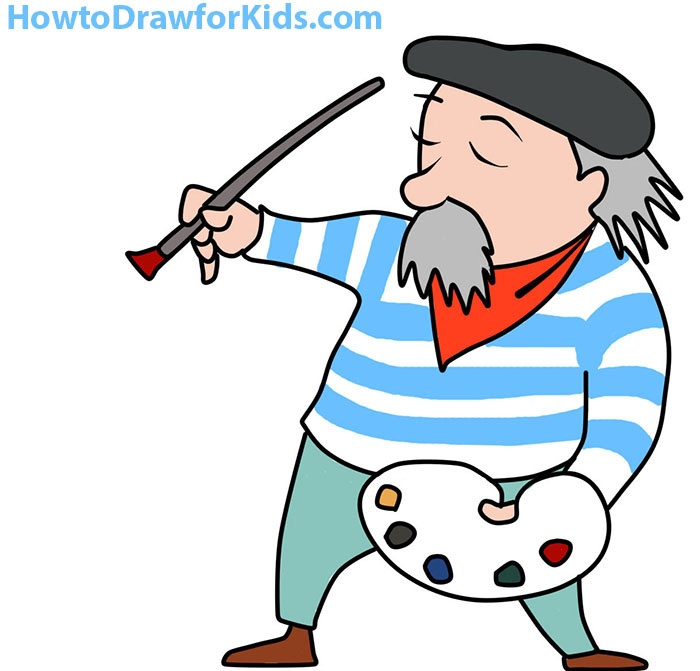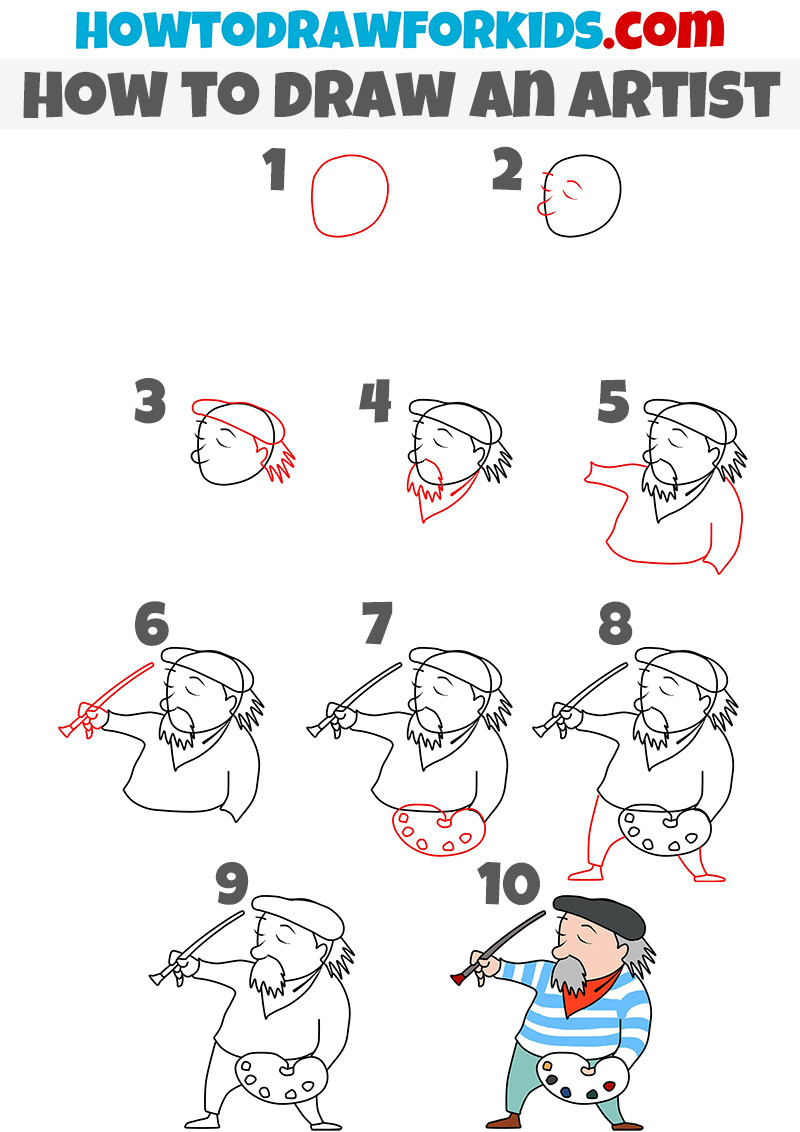 Hello, dear young artists and welcome to the art instruction on how to draw an artist for kids! I very often show you how to draw people with very simple drawing guides, such as lessons about a knight and a boxer.
Step 1
So, as always we start with the head. Depict it in the form of an ordinary oval or figure resembling an egg.
Step 2
With the help of several short and curved lines, we draw a nose, covered eyes, and eyebrows.
Step 3
With the help of curved lines draw the artist's beret, ear, and hair that stick out from under the beret.
Step 4
Now draw out a mustache under the nose and a scarf tied around the neck.
Step 5
We go down a bit and draw out the torso of our artist.
Step 6
Draw the right hand of our artist in which the brush is clamped.
Step 7
We pass to the left hand and draw out a drawing palette in it.
Step 8
We go down a little lower and draw out the legs and feet of our artist.
Step 9
Here we erase all the extra lines and get the ready drawing of the artist.
Step 10
And now grab your favorite colors and paint the artist's drawing (or you can leave the drawing in black and white as in the previous step).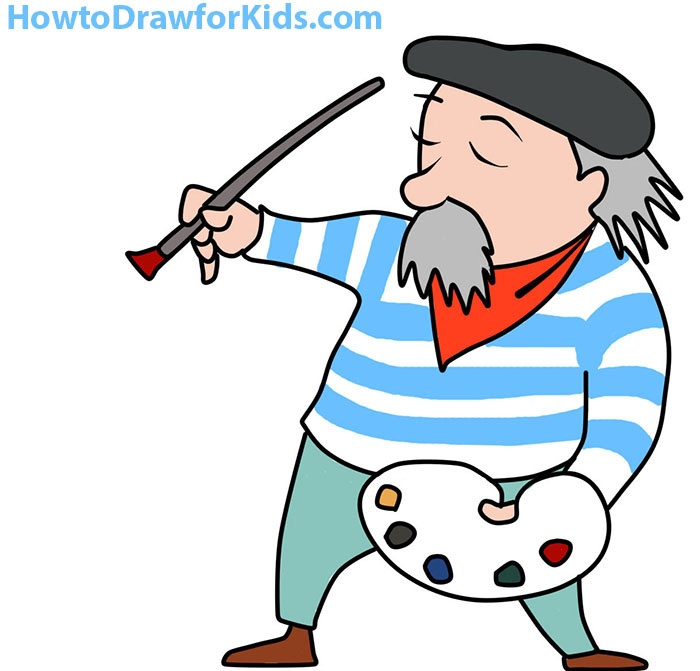 So, it was a sketching and painting instruction about how to draw an artist for kids. If you liked this art instruction, then look at other articles from HowtoDrawforKids.com and share our lessons with your friends.