I have prepared for you a lesson on how to draw milk. This guide is very simple and contains only eight easy steps.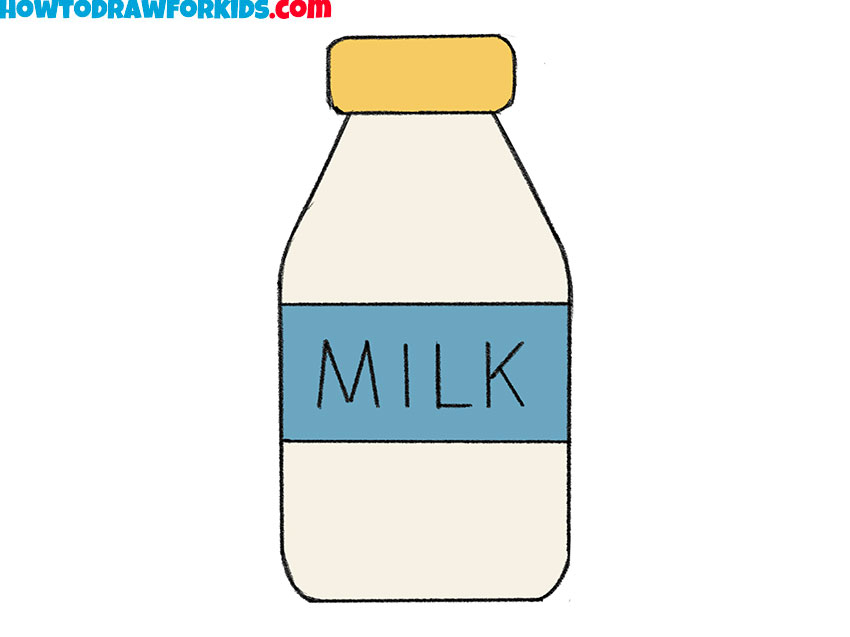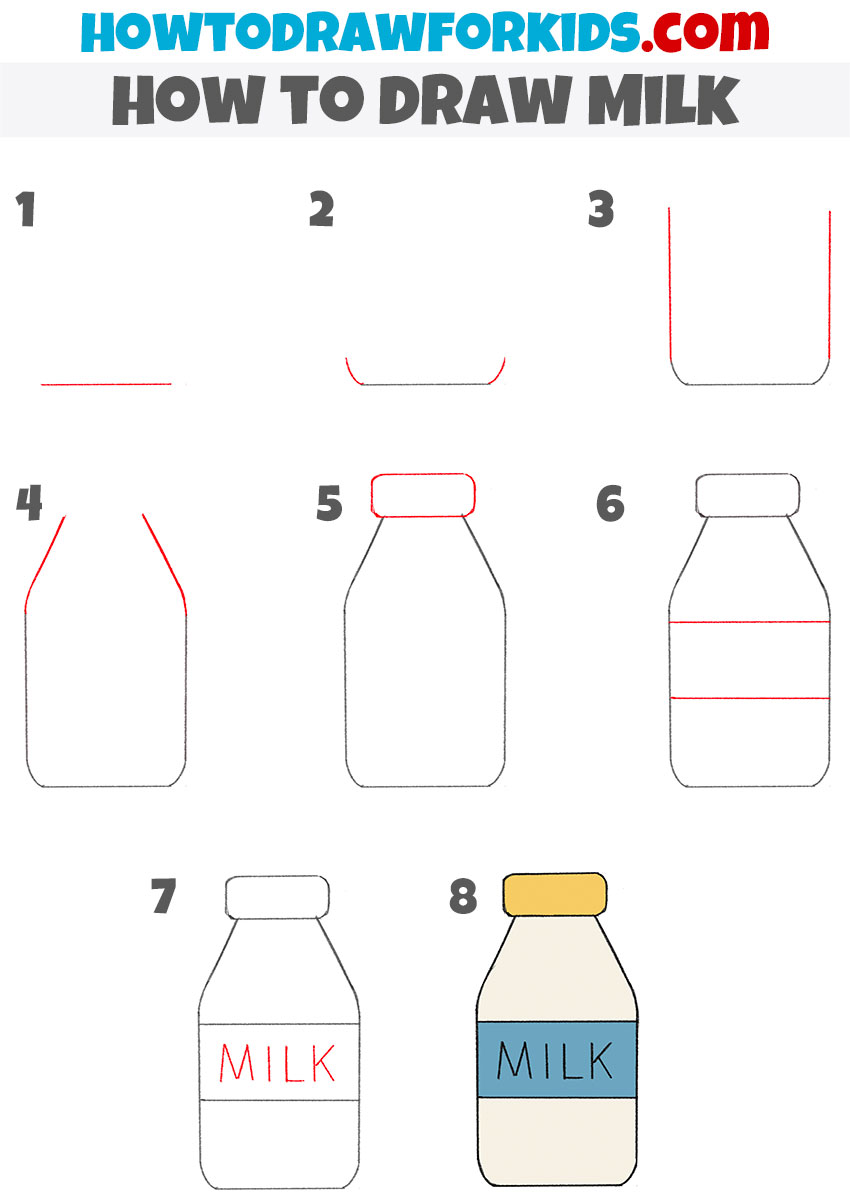 In this tutorial, you will learn how to draw milk step by step. This lesson is great for children and aspiring artists.
Milk is a liquid food that is rich in nutrients and is produced by the mammary glands of mammals. Did you know that milk is white because of its fat content? Milk is the primary source of nutrition for young mammals, including us, as we drink our mother's milk before we can digest solid food. Milk is also a source of many micronutrients that are good for our health.
So, let's quickly get down to drawing this healthy drink.
Materials
Pencil
Paper
Eraser
Coloring supplies
Time needed: 20 minutes
How to Draw Milk
Draw the bottom of the bottle.

To do this, you need to draw one straight horizontal line at the bottom of the sheet of paper.

Add the edges of the bottle bottom.

Draw two identical rounded lines on the sides of the previously drawn line.

Outline the sides of the bottle.

Add two same straight vertical lines continuing the previously drawn lines.

Depict the top of the bottle.

Outline two lines that depict the bottleneck of the bottle.

Add the bottle lid.

Draw this detail as a rectangle with rounded corners.

Draw a label on the milk bottle.

Outline two same straight horizontal lines in the middle of the bottle.

Add the inscription.

Write the word «milk» on the label of the bottle.

Color the drawing.

To color the milk bottle, use grey, yellow and blue.
This milk drawing lesson has come to an end. I hope that you have had an enjoyable experience and that you have learned new and useful skills while completing this drawing lesson. For your convenience, I have prepared a short PDF version of this drawing tutorial. Download this file and return to this step-by-step tutorial anytime, even if you are not connected to the Internet.
How to Draw Milk for Kindergarten
The milk bottle has a standard elongated shape with a wide rounded neck at the top. When doing the work, try to make clear, straight lines.
When the outer contour of the bottle is ready, draw a line between the milk and air. Then paint the top of the bottle light blue and the bottom white to show that the bottle is filled with milk.