Light and Shadow in Fine Art
Let's continue to deal with the most significant principles of drawing, and now I want to introduce you to such concepts as light and shadow in fine art. These are important means by which you can give expressiveness to a drawing.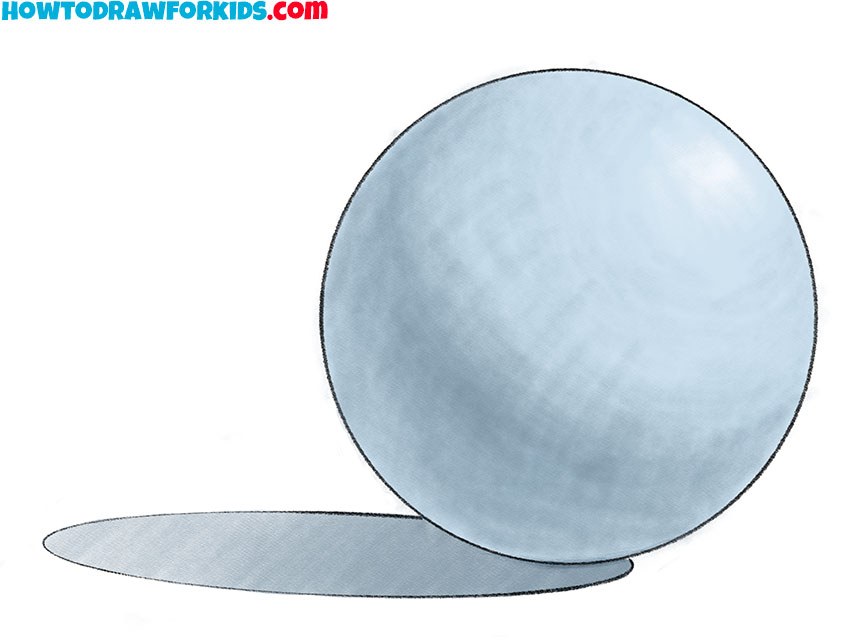 The rules for the transmission of light and shadow were discovered in the Middle Ages, and artists to this day are guided by these principles for drawing three-dimensional objects. Light and shadow in the fine art serve to convey the volume of the subject.
Lighting is a means of constructing the volume of objects and the depth of space. Light divides the surface of an object into shadow and illuminated sides.
With the help of light, you can set the mood of the drawing. For example, you can make the landscape more joyful if you use bright colors. In order to correctly depict a three-dimensional object, you must know the basic concepts:
Highlight;
Light;
Halftone;
Core shadow;
Reflected light;
Cast shadow.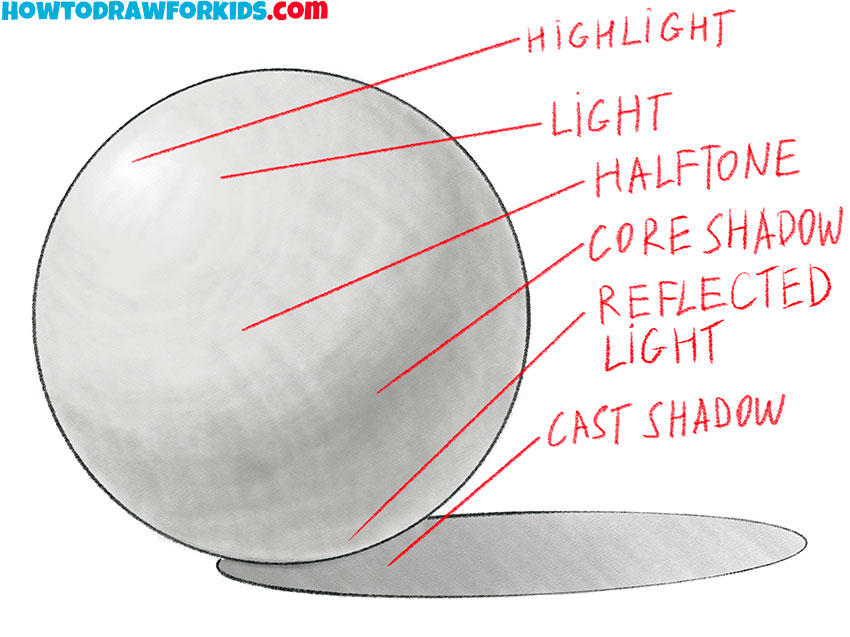 The glare on the surface of any object is the brightest place on which the shortest and most direct beam of light cast. Rays that glide over the surface of an object at an angle form halftone. Halftone, in turn, borders on the shaded part.
Light is the illuminated part of an object. Own shadow is the dark part of the object, which is located on the unlit side. The darkest place is on the border with light – at the turn of the form.
Here the law of contrast takes place, which suggests that opposites enhance the qualities of each other. The shadow that goes into the depth gradually brightens and in this area you can see the reflected light of the environment, which is called a reflected light. A shadow is cast from an object, which is called a cast shadow.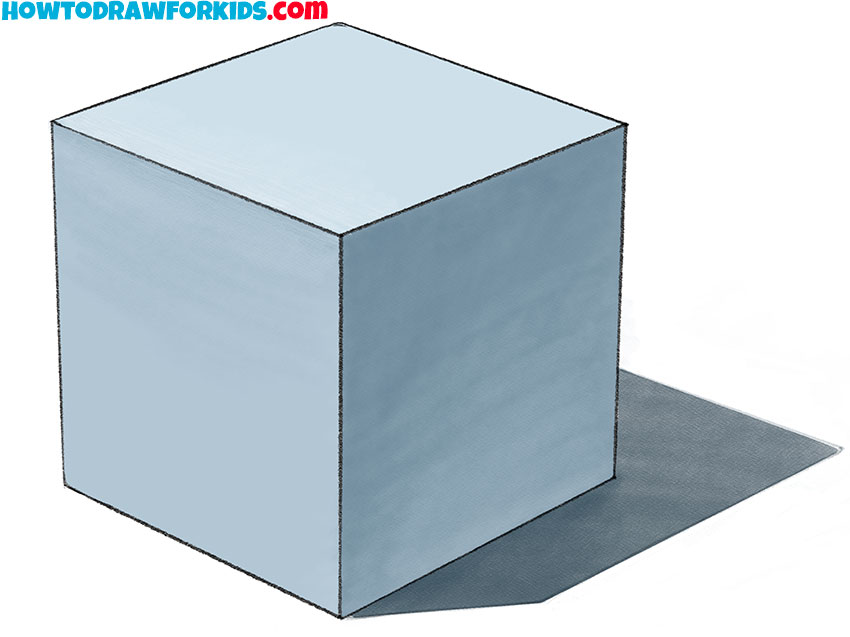 The light source can be located in different ways. If the light source is on the side of objects, then it emphasizes their volume. If the lighting is changed, then the visible image of the illuminated objects will also change at the same time.
Once you have learned what light and shadow mean in fine art, try to depict any simple object using the basic principles of drawing.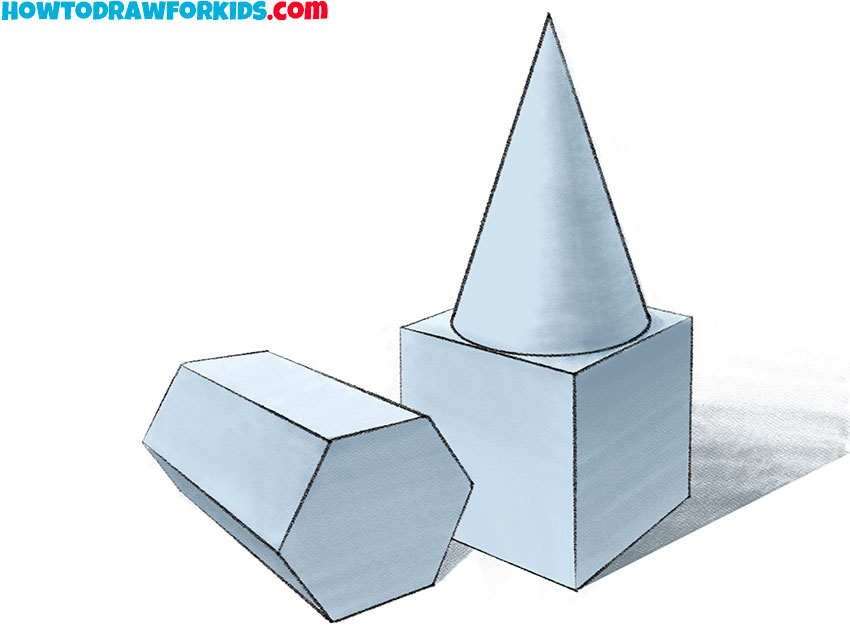 For example, you can draw a ball and depict a highlight, light, halftone, shadow, reflected light, and cast shadow on it. Thanks to this training, you will be able to depict the volume of more complex objects.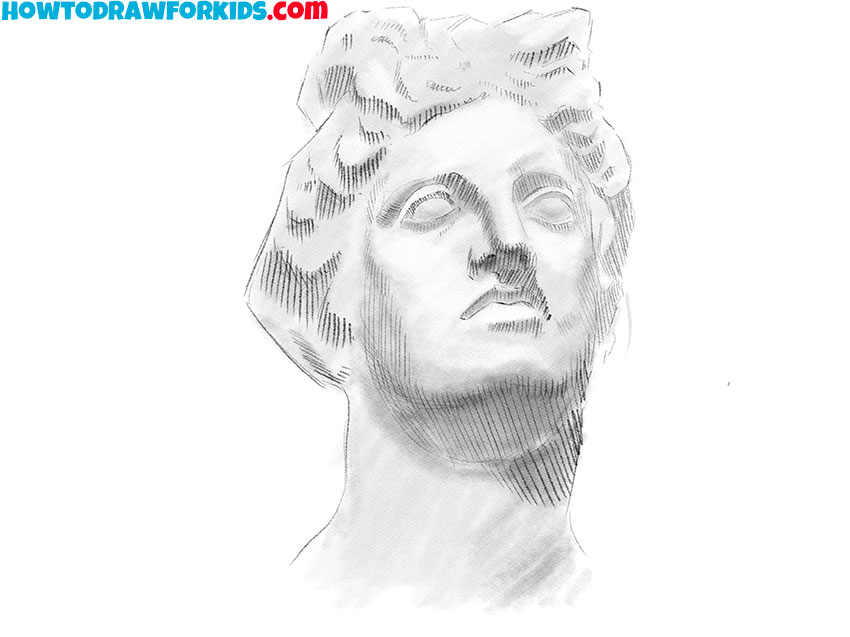 Conclusion
Knowing the laws of construction of light and shadow, you can easily cope with any creative task, for example, with the image of a landscape or a thematic composition.