How to Draw Spiderman Logo
I have prepared for you a lesson on how to draw Spiderman logo. This instruction is very simple and consists of only seven steps.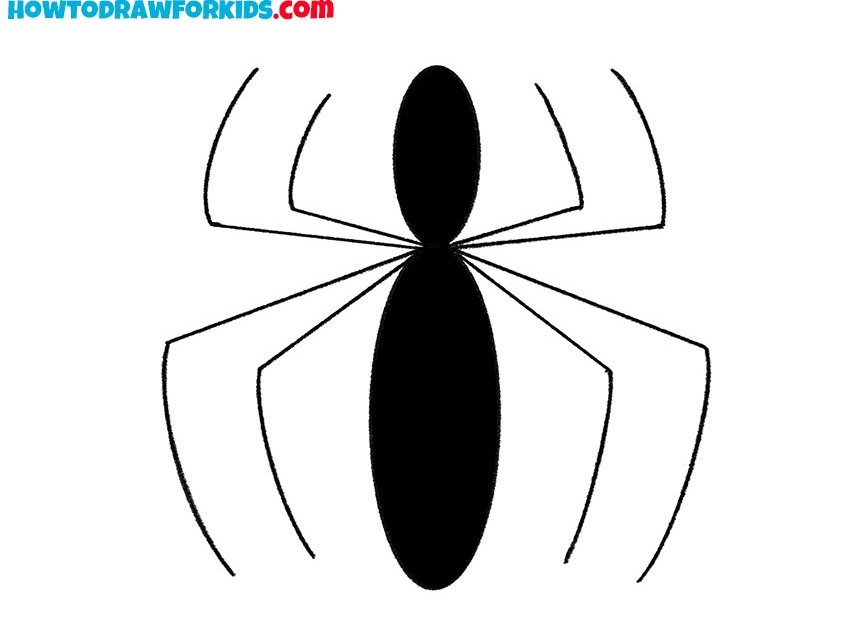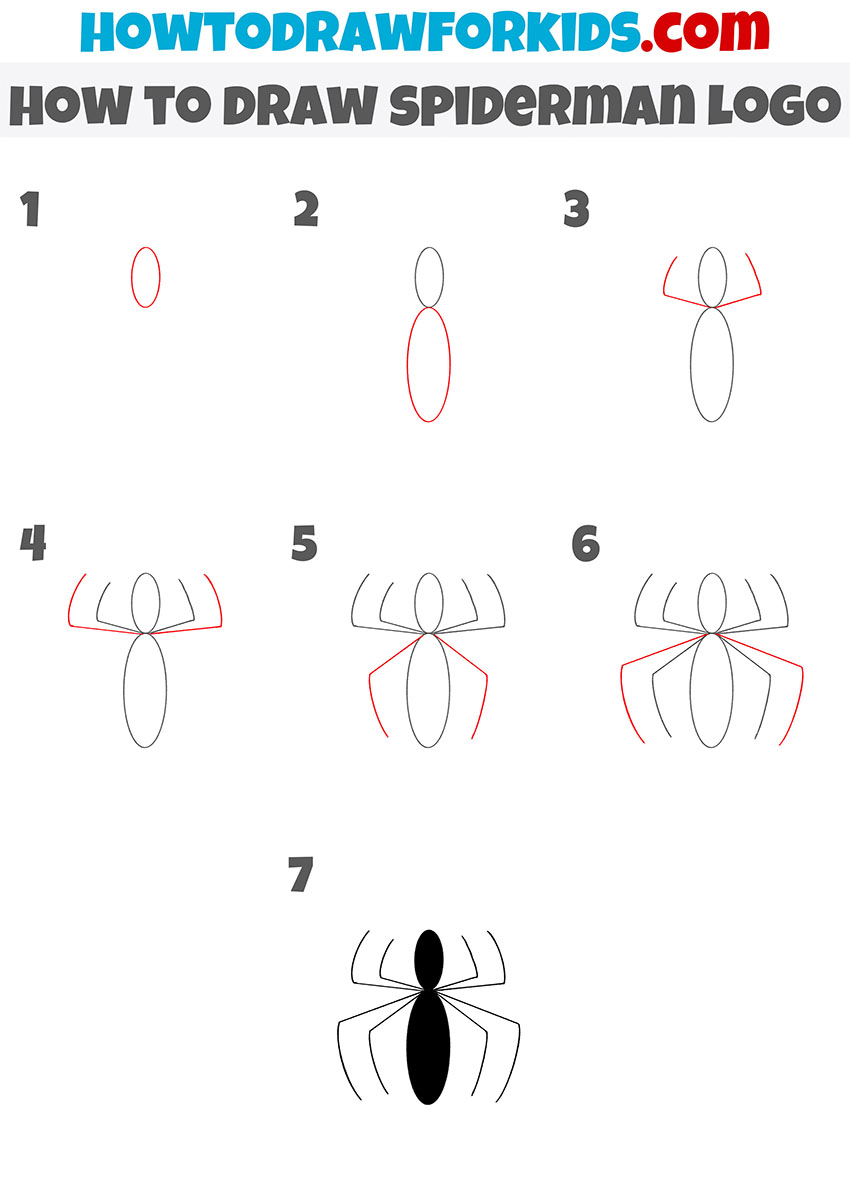 In this tutorial, I want to show you how to draw Spiderman logo. This will be a simple step-by-step guide with which you will practice your artistic skills.
I think you like the popular superhero and would be interested in learning how to draw Spiderman logo. The logo is an image of a spider, which has a narrow abdomen, a small head, and thin long legs on the sides.
It uses simple elements that you can easily repeat, and in the end, you will get a great drawing. You will quickly cope with this task because the instruction includes seven simple steps.
This tutorial will require your ability to make symmetrical objects, and make sure that the paws on each side are the same.
Materials
Pencil
Paper
Eraser
Coloring supplies
Time needed: 15 minutes
How to Draw Spiderman Logo
Draw the head.

Determine what size your drawing will be and draw an even oval.

Depict the belly.

Below the head, draw a large elongated oval.

Add the top pair of paws.

Draw even, straight lines from where the head connects to the torso.

Sketch out the next pair of paws.

Below, add more paws on each side.

Start drawing the lower paws.

Draw lines down from the top of the belly to depict the lower legs.

Depict the rest of the paws.

Using a few lines draw the last pair of paws.

Color the Spiderman logo.

You only need black for coloring.
It was a simple tutorial in which you learned how to draw Spiderman logo. I hope that you did not have any difficulties in completing this task. You can use the acquired skills if you want to draw any spider. You can use the same sequence of steps, but slightly change the shape of the spider.
Especially for your convenience, I have prepared in advance a short version of the lesson in the form of a PDF file. Rather, download the file so that you can return to this lesson at any convenient time, even if there is no Internet access.