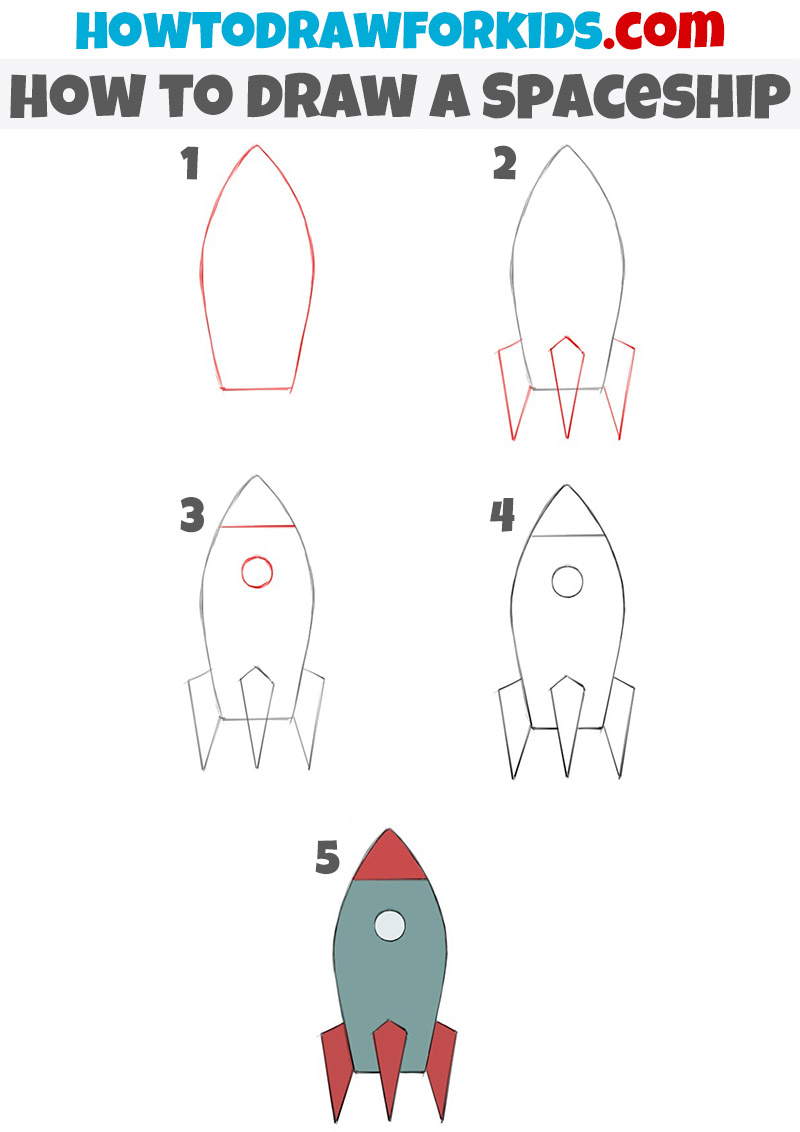 We would like to go somewhere in other worlds, for example, fly to Mars. This is just a dream. Maybe it was destined to come true someday? We want to believe … But before we begin to conquer the open spaces of the universe, we will draw a model of our spaceship. So let's start the instruction on how to draw a spaceship for kids.
Step 1
First, depict the main silhouette of the spaceship. Here it must look like a bullet.
Step 2
Add fins to the bottom of the spaceship. And now it looks like a bomb.
Step 3
At the top of the spaceship, we mark a round window and a horizontal line.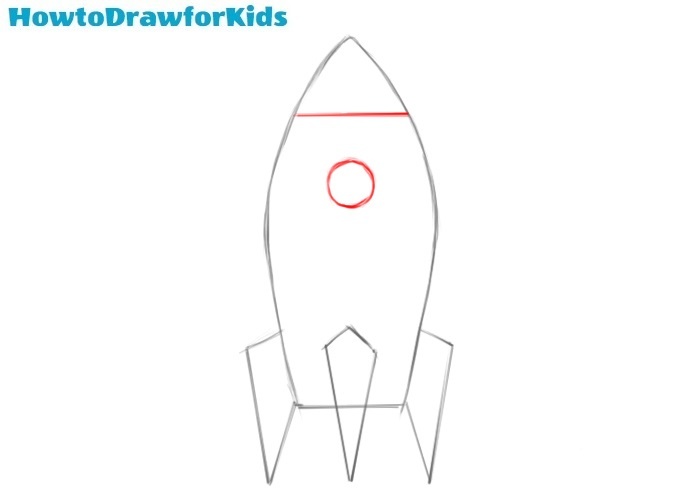 Step 4
When you remove all unnecessary lines from the drawing, you will get such a spacecraft.
Step 5
Take your favorite paints or pencils and paint your spaceship as I did.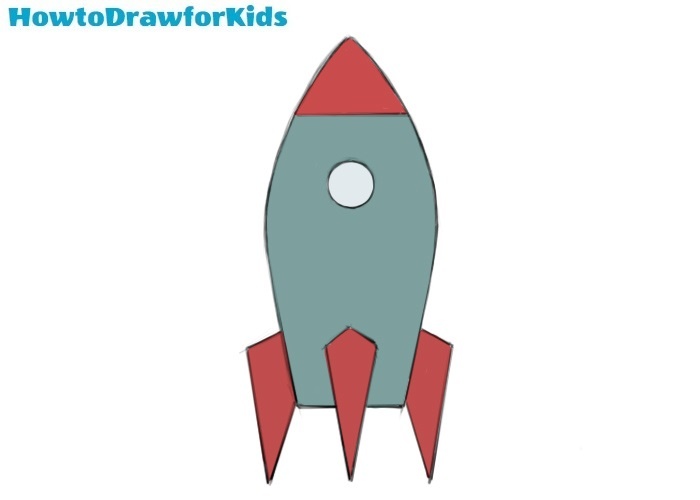 Add shadows and highlights to make this spaceship drawing more voluminous. Also you can portray some people inside the ship.
In one of the previous art instructions published on Howtodrawforkids.com, I showed you how to draw a rocket, and today, in continuation of this theme, showed how to draw a spaceship for kids.
Rocket
Above I showed you how to draw a spaceship that looks like a rocket, now let's draw this vehicle that looks like an airplane.