In this drawing lesson, you will learn how to draw the moon step by step. This lesson will be very useful and simple for you.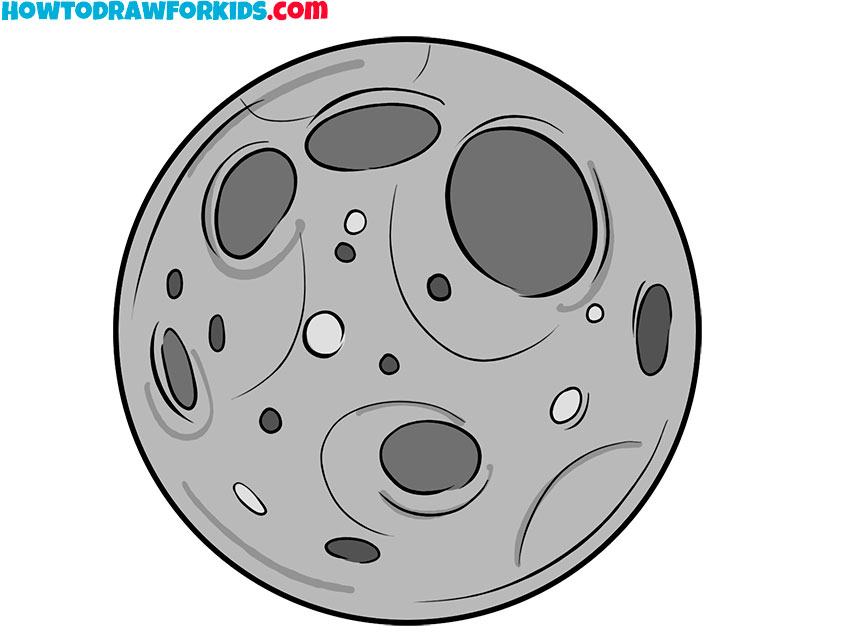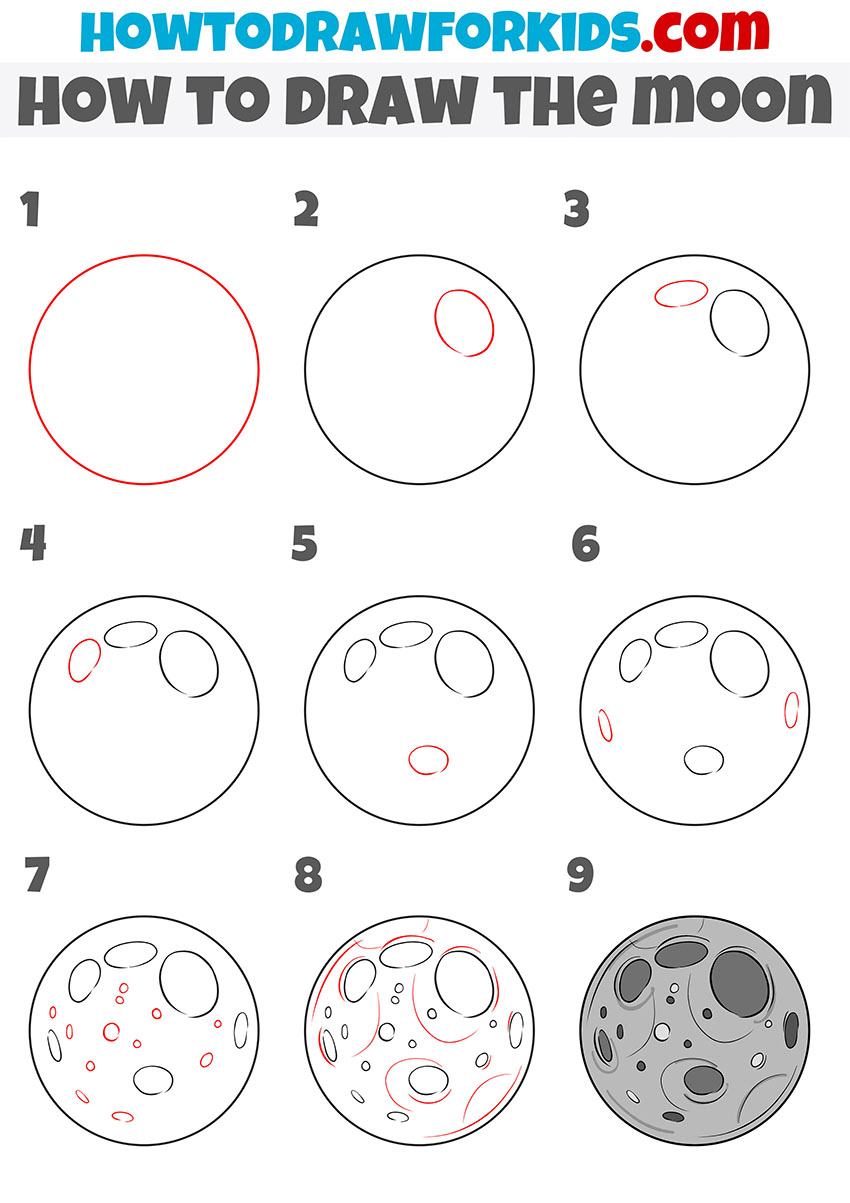 I have prepared for you a very interesting lesson in which I will tell you how to draw the moon step by step. This lesson is great for beginner artists and children, so it contains fairly simple elements.
You will be able to depict the moon with this lesson as a separate drawing, as well as when depicting outer space. You may have seen the moon in various educational television programs, films, cartoons or books.
I think you know that the moon is the only natural satellite of the Earth. Also, the moon is considered the second-brightest object in the earth's sky, after the sun, and the fifth-largest natural satellite of a planet in the solar system.
Materials
Pencil
Paper
Eraser
Coloring supplies
Time needed: 30 minutes
How to Draw the Moon
Draw the outer outline of the moon.

To complete this step, you need to draw one large circle.

Start drawing the craters.

Depict the crater on the surface of the moon using an incomplete oval.

Add another crater.

On the left side of the previously drawn crater, add another crater in the form of an oval.

Depict the third crater.

Draw this element even more to the left of the previous one, as shown in the example.

Add the crater at the bottom of the moon.

Sketch out an incomplete oval below the three previously drawn craters.

Draw two more small craters.

To complete this step, you need to depict two incomplete ovals on the right and left sides.

Sketch out the small craters.

On the entire surface of the moon, add a few more ovals, circles and incomplete ovals.

Depict the surface of the moon more prominent.

Sketch out several curved lines of different lengths as shown.

Color the moon.

To color this drawing, you need to use different shades of gray.
Traditionally, I have prepared a PDF file for you, which you can download completely free of charge to take advantage of useful materials for beginner artists.