In this tutorial, you will learn how to draw a tiger face in just nine very easy steps with helpful tips for you.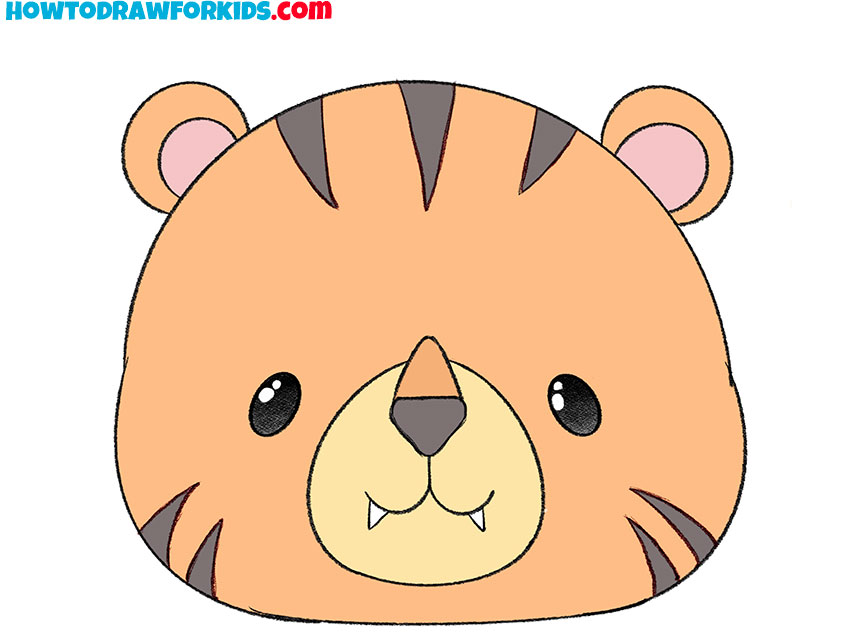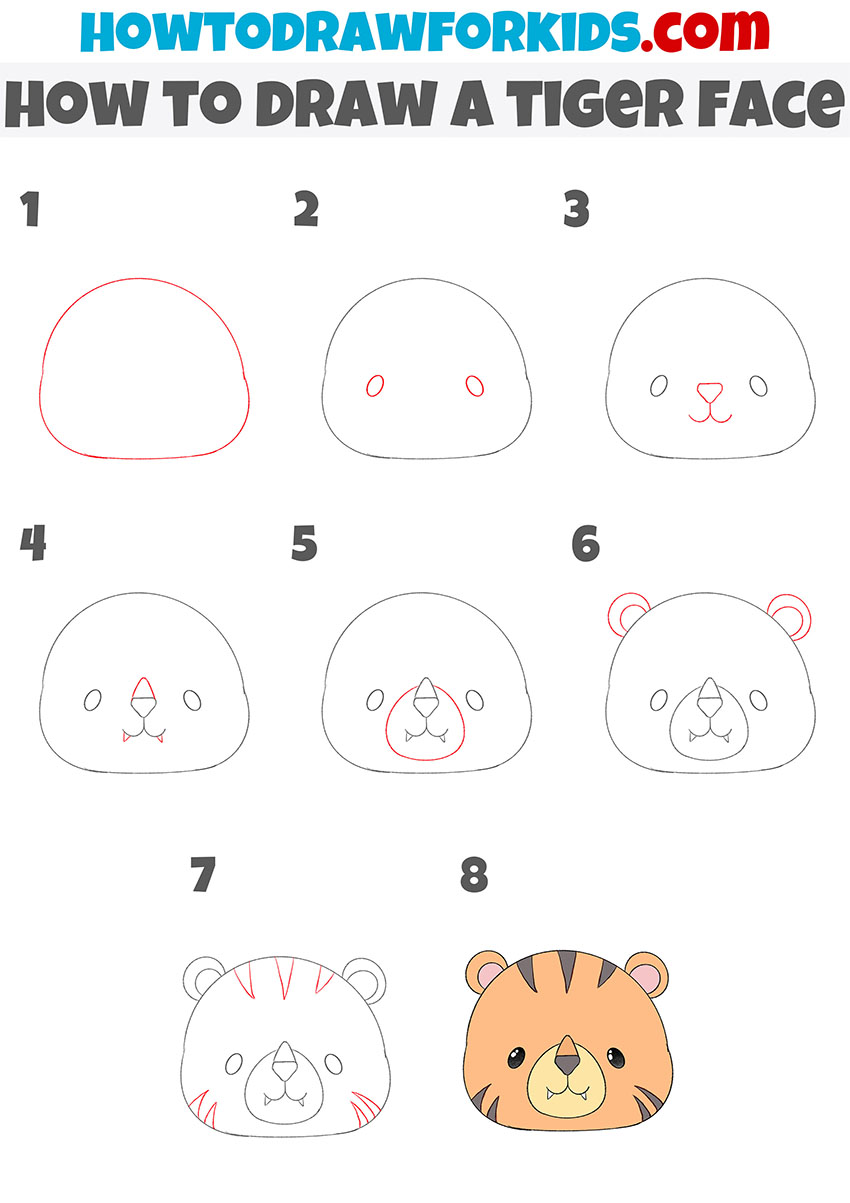 Now you will learn how to draw a tiger face. This tutorial is designed for kids and beginner artists and contains eight easy steps.
In this tutorial, I want to show you how to draw a tiger face. I hope that you will appreciate this step-by-step guide and enjoy drawing this animal.
The tiger is a formidable predator, but in this drawing the tiger looks quite harmless and even very cute. The drawing is presented in a cartoon style and contains simple elements that you can easily repeat.
Be patient and carefully follow each step in this guide to get the best results. Carefully draw all the lines, and you will get a beautiful drawing, even if you are drawing a tiger face for the first time.
Materials
Pencil
Paper
Eraser
Coloring supplies
Time needed: 25 minutes
How to Draw a Tiger Face
Draw the outline of the head.

The head has a rounded shape, while the lower part is wider than the upper.

Depict the eyes.

Approximately in the middle of the head, depict two small ovals.

Add the nose and mouth.

Draw the nose. At the bottom of the nose, draw two rounded lines to depict the mouth.

Depict the teeth and the top of the nose.

At this stage, all these elements are triangular.

Add the front of the muzzle.

Draw a circle around the nose and mouth.

Sketch out the ears.

Depict two rounded ears and immediately add the inner part.

Add the stripes.

On the top of the head and on the sides, add the spiky stripes.

Color the tiger face.

You will need beige, gray, orange, and pink. Add highlights to the eyes.
I want to remind you that I created a short version of the lesson in PDF format in advance. Download the file and enjoy drawing at any convenient time.