Today in this lesson you will learn how to draw a sitting dog in just a few steps. This guide is very simple and helpful.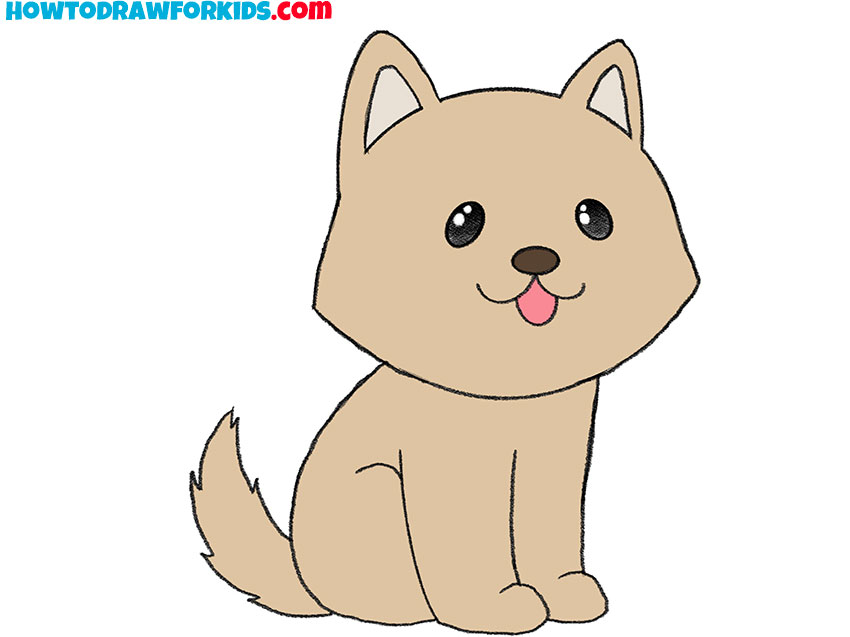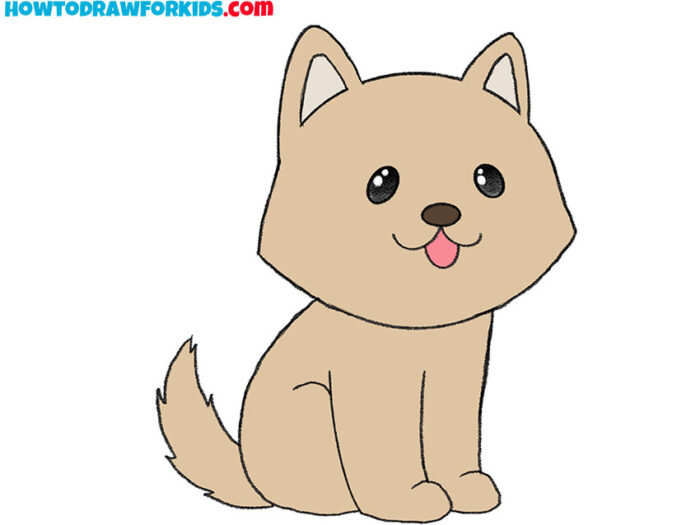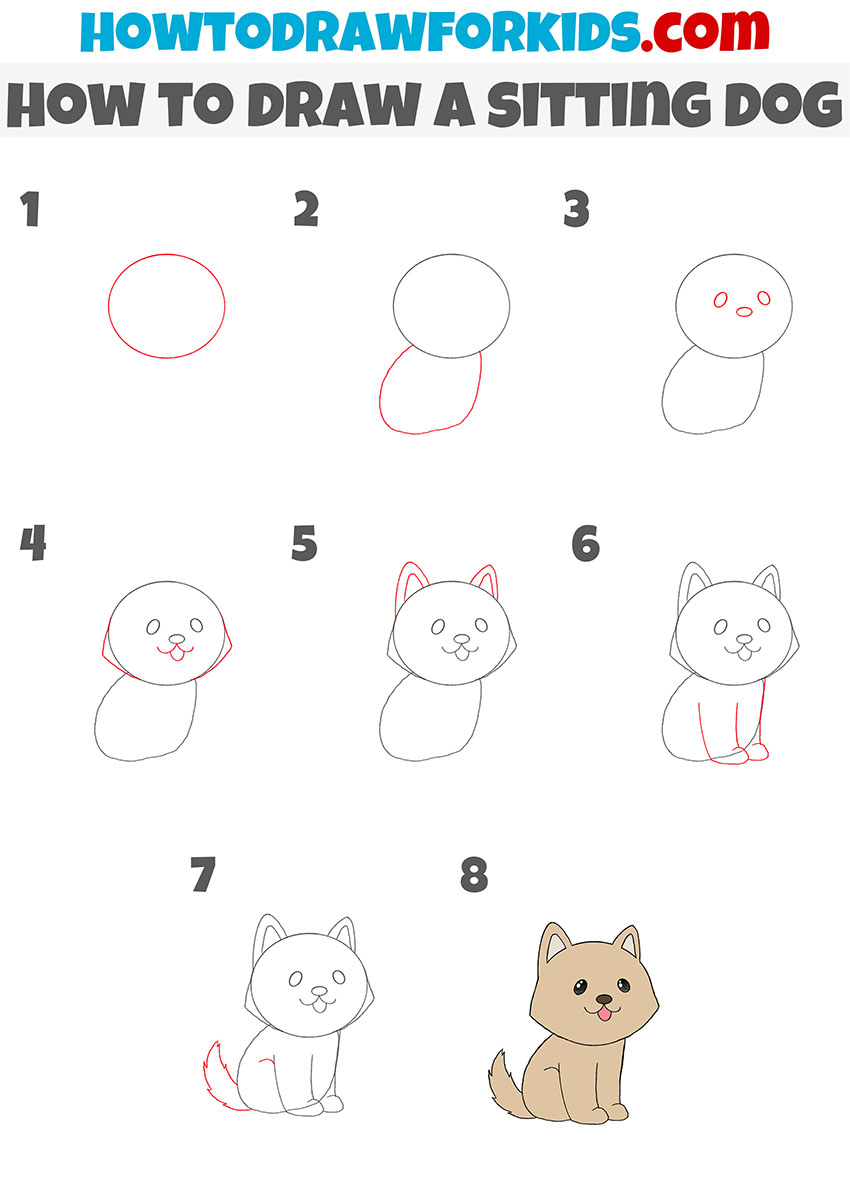 In this lesson, I want to show you how to draw a sitting dog. I promise that this lesson will be useful for you and the acquired skills will be useful to you in the future.
On our site you will find many interesting lessons that are devoted to the topic of pets, and now I want to present you a new step-by-step guide.
In this tutorial, you will learn how to draw a sitting dog. Here the dog is presented in a cartoon style and therefore the drawing consists of simple lines that any novice artist can easily repeat. The dog is small and looks very cute.
Pay attention to the ratio of the size of the head and torso and try to repeat these proportions in your drawing. Memorize all the drawing steps so that you can easily draw a dog later if necessary.
Materials
Pencil
Paper
Eraser
Coloring supplies
Time needed: 30 minutes.
How to Draw a Sitting Dog
Draw the head.

At the beginning of drawing, draw an even oval.

Depict the torso.

Below the head, depict the torso with a smooth line, while observing the proportions.

Add details.

Sketch out the mouth and detail the outline of the head.

Draw the ears.

Depict two ears and immediately add the inner outline. The ears are pointed.

Add the front paws.

With smooth lines, draw two front paws that are located side by side.

Add part of the hind paw and tail.

Draw a short line to depict the outline of the hind leg. Using short strokes, draw the tail.

Color the sitting dog.

Choose from beige, brown, pink, and black. Add highlights to the eyes.
Don't forget to download the PDF file that I have prepared especially for your convenience. This file contains a brief instruction and other useful content.