In this lesson, I will show in detail how to draw a dog paw. You that you can easily cope with this task and get a good result.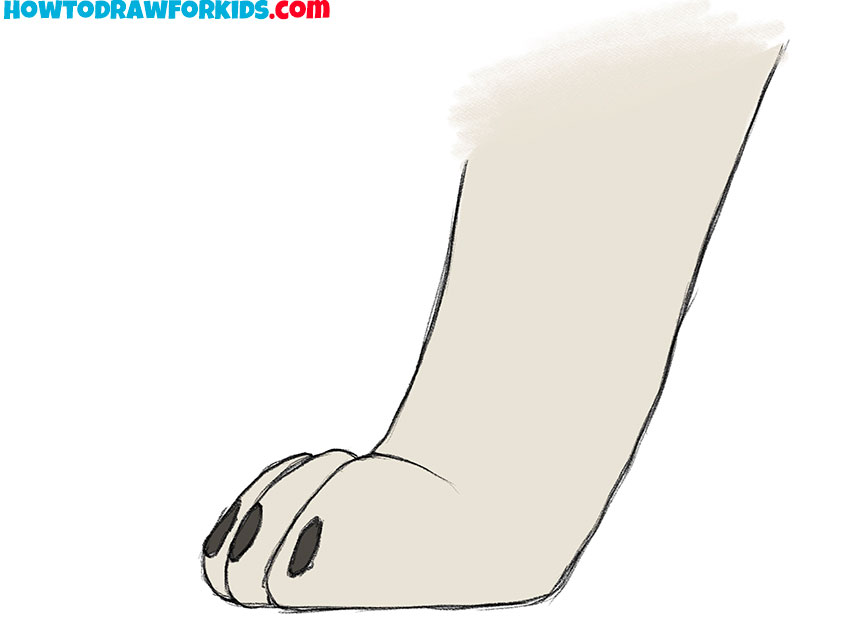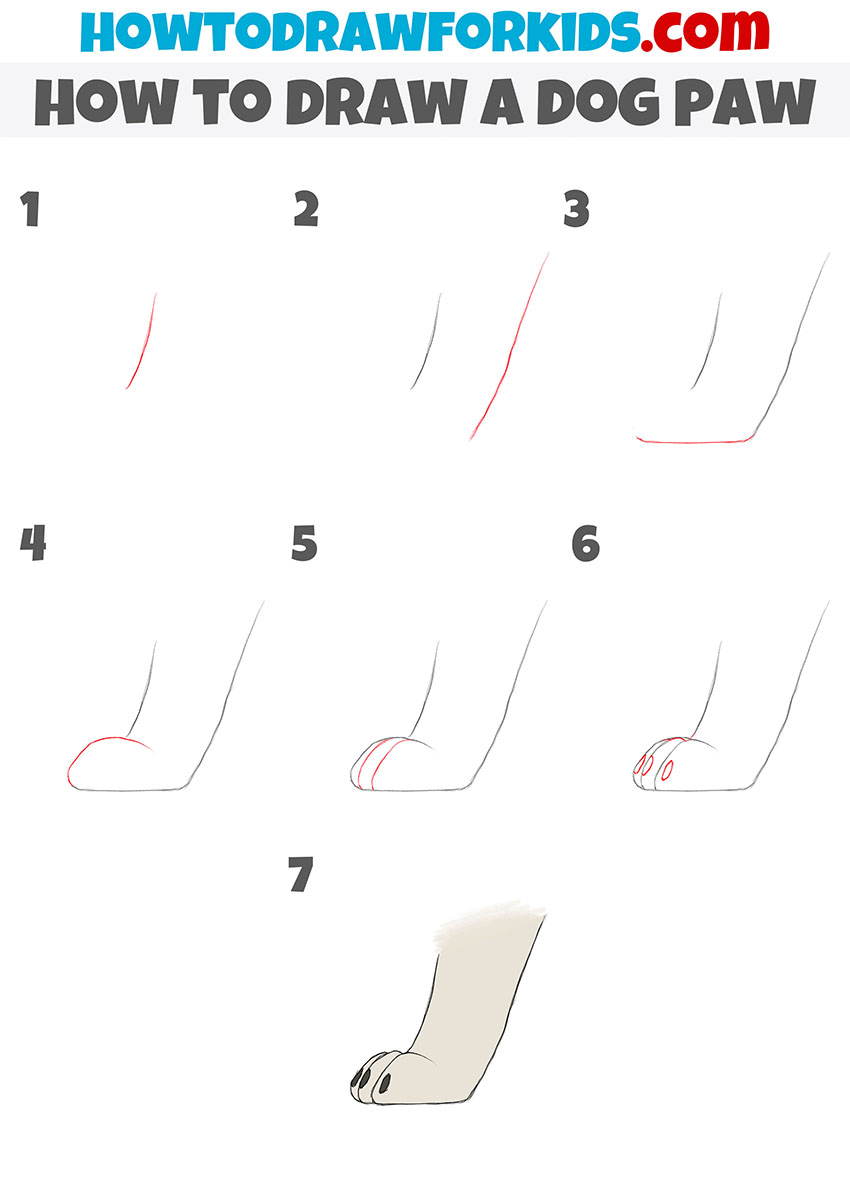 I propose to continue the theme of drawing different parts of the body of animals and in this lesson, you will learn how to draw a dog paw.
The lesson will be useful for you because once again you will train your creative abilities and you can apply the acquired skills in the future when you want to draw a full dog. Also, these skills will be useful to you if you want to draw any other animal because the structure of the paws of many animals is similar.
The figure shows the front paw of a dog. Here you see individual fingers and claws on each finger. For coloring, you can choose the same color as suggested in the instructions or you can take any other shade of your choice.
Materials
Pencil
Paper
Eraser
Coloring supplies
Time needed: 15 minutes.
How to Draw a Dog Paw
Draw the front upper outline of the paw.

This is a simple step in which you must draw one line in the same position as in the example.

Add the back top outline of the paw.

At this stage, sketch out a longer parallel line.

Draw the bottom outline of the paw.

Continue the line and depict the sole.

Add the bottom of the paw.

Draw a rounded line that connects the front and bottom of the paw.

Sketch out the fingers.

Depict two smooth parallel lines.

Add details.

Refine the upper contour of the fingers and add the claws.

Color the dog paw.

Use gray to color the fur. Color the claws dark gray.
The lesson has come to an end and now you know how to draw a dog paw. I hope that you like the result of the work and you are proud of yourself. Use the acquired skills when you want to draw an entire animal. Pay attention to details so that you get great drawings.
Finally, I suggest you download the short version of the lesson as a PDF file. Save this file and use it whenever you want to be creative.