In this drawing lesson, you will learn how to draw Patrick Star. This is another fun lesson dedicated to drawing cartoon characters.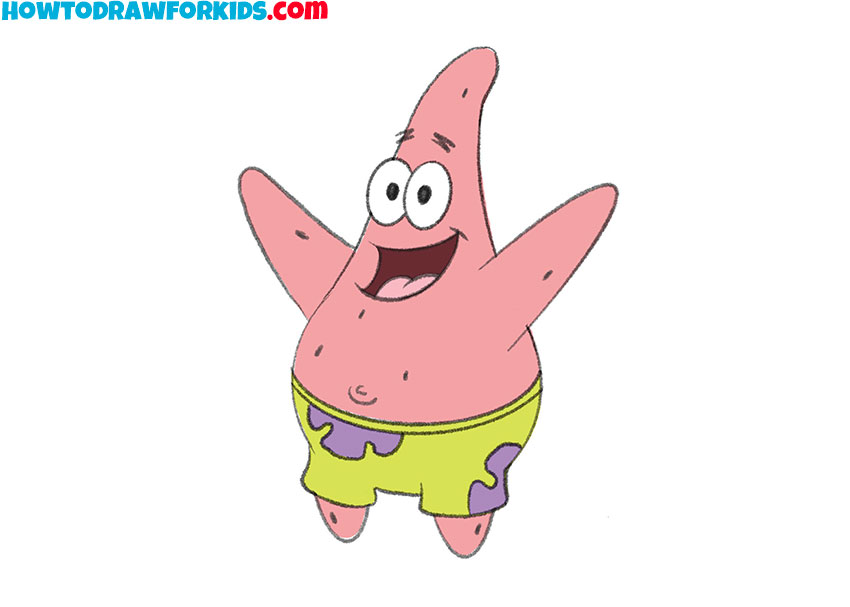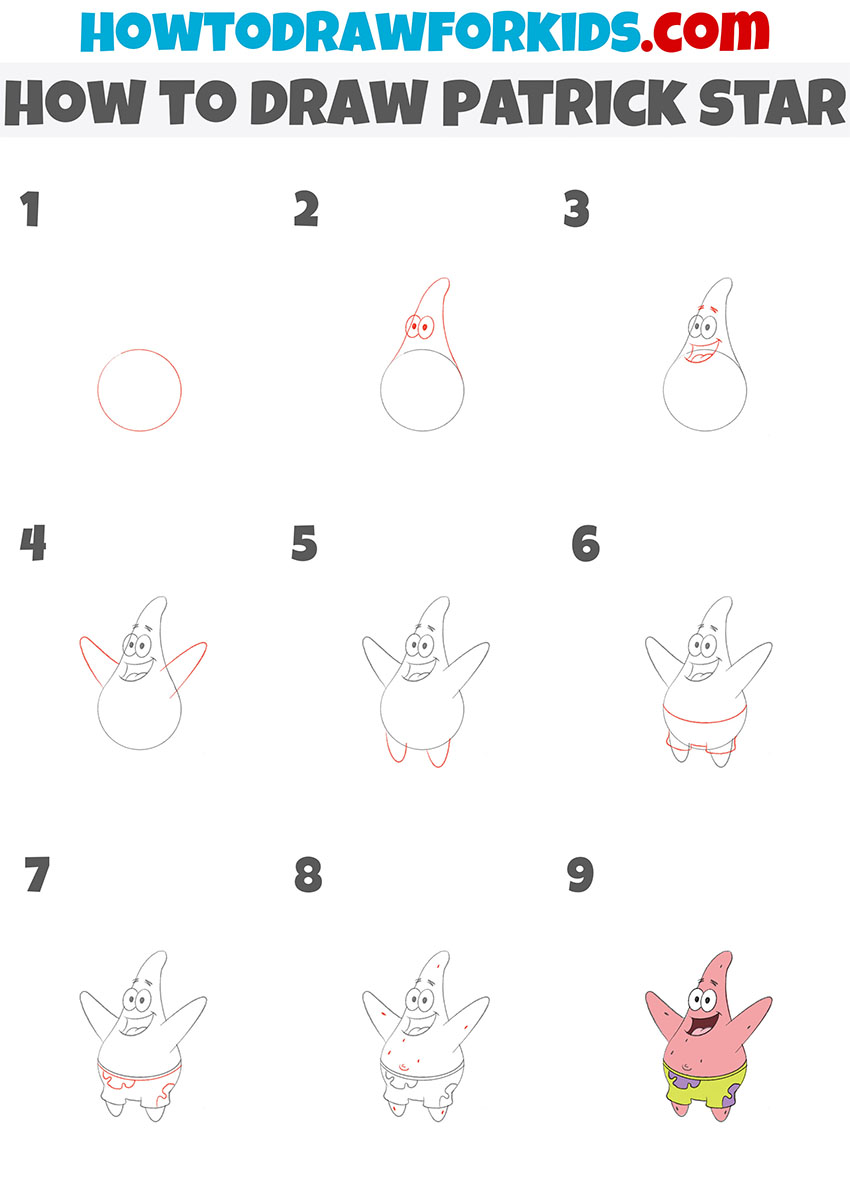 I have prepared for you a fascinating and very useful drawing lesson, in which I will tell you how to draw Patrick Star step by step. I am sure that drawing cartoon characters will greatly help you improve your skills as an artist. Any novice artist and child can follow this simple step-by-step instruction. The finished drawing will turn out very bright and colorful.
Star Patrick is one of the ten main characters in the SpongeBob SquarePants animated series. He is SpongeBob's best friend and also one of two of his neighbors. Patrick is a plump, coral-pink starfish with a pointed head, bushy eyebrows, and red dots across his body.
SpongeBob and Patrick have been best friends since birth. They have spent most of their lives together and are very close to each other. Patrick cares a lot about SpongeBob, as shown in numerous episodes.
Materials
Pencil
Paper
Eraser
Coloring supplies
Time needed: 30 minutes
How to Draw Patrick Star
Draw the outline of the character's torso.

To complete this step, you need to draw one circle.

Depict the head and eyes of Patrick Star.

Above the drawn circle, add a length of a curved line, draw two eyes in the form of ovals.

Add the character's facial features.

Draw the eyebrows in a zigzag pattern, add the wide open mouth using arcs of different sizes.

Sketch out the character's arms.

Star Patrick's arms are raised up. Depict them using curved lines.

Add the legs of the character.

Under the torso, add two symmetrical legs using the same curved lines.

Draw the costume.

At the bottom of Patrick's torso, draw the wide pants using an arc and curved lines.

Add costume elements.

Depict one arc, two curved lines to draw the pattern on Patrick's pants.

Add more details.

On the body of Patrick's star, add dots and curved lines as shown.

Color the drawing.

To color Patrick Star, use shades of pink, green, purple, black, and brown.
Don't forget to download the PDF file, which contains a short version of this lesson, as well as additional practice materials to help you complete it.