With the help of this lesson, you will be able to learn how easy it is to draw a SpongeBob. This simple lesson consists of nine steps.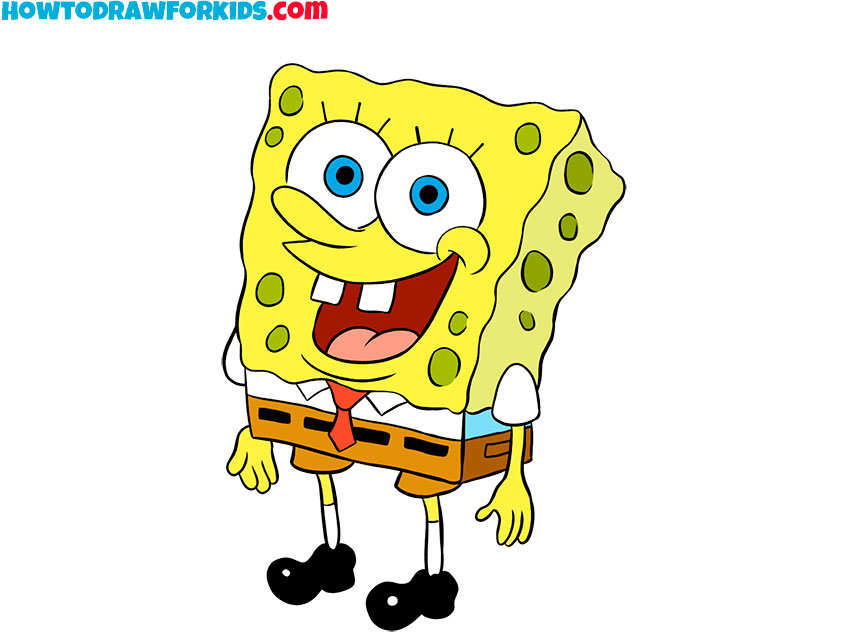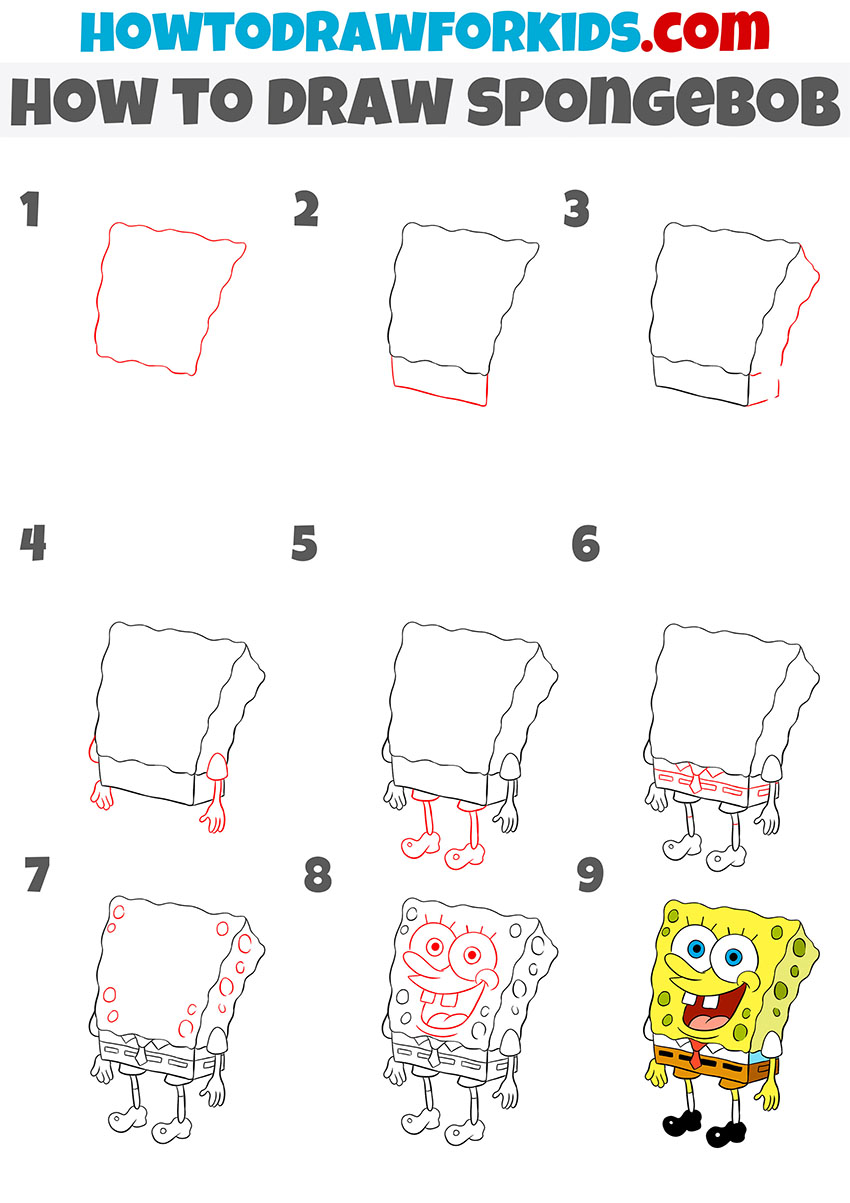 I am glad to offer you this exciting and funny drawing lesson in which you will learn how to draw a SpongeBob step by step.
If you have ever seen the SpongeBob SquarePants cartoon, then you will definitely know the character that you can draw in this tutorial.
The SpongeBob is a sponge that lives at the bottom of the ocean. The cartoon tells funny stories from the life of the SpongeBob.
Usually this character is very positive and cheerful, he often laughs, jokes and cheers everyone around him.
Materials
Pencil
Paper
Eraser
Coloring supplies
Time needed: 30 minutes.
How to Draw SpongeBob
Draw the front part of the torso.

Depict a figure with four sides drawn with wavy lines.

Add the front outline of the pants.

Below the previously drawn shape, add three straight lines of different lengths.

Add the side part of the body.

Now you should draw two wavy lines and some short straight lines.

Depict the SpongeBob's arms.

On both sides of the torso, add the arms using curved lines.

Sketch out the legs of the SpongeBob.

Below the body of the SpongeBob, add two identical legs using straight and curved lines.

Add the elements of the costume.

Draw the outline of the collar, tie and belt on the SpongeBob pants using straight lines.

Sketch out the porous sponge.

Add a few circles and incomplete circles on the sides of the SpongeBob's body.

Draw facial features.

Sketch out some circles, incomplete circles, and curved lines.

Color the drawing.

To color the SpongeBob, use yellow, blue, green, black, red, and shades of brown.
Do not forget to download the PDF file that I have prepared especially for your convenience, so that you can return to this drawing lesson at any time convenient for you.