Today I will show you how to draw a statue. In this lesson, you will acquire useful skills that will definitely come in handy in the future.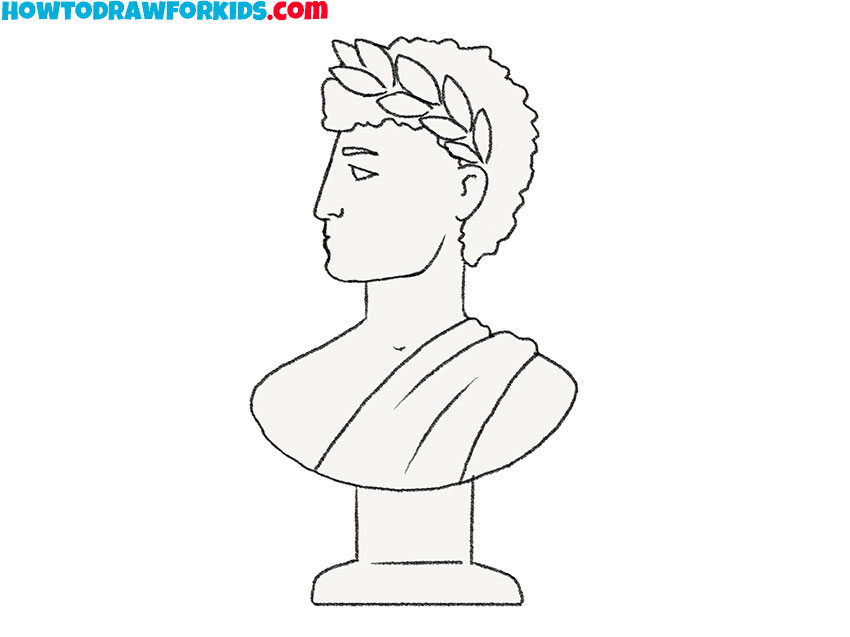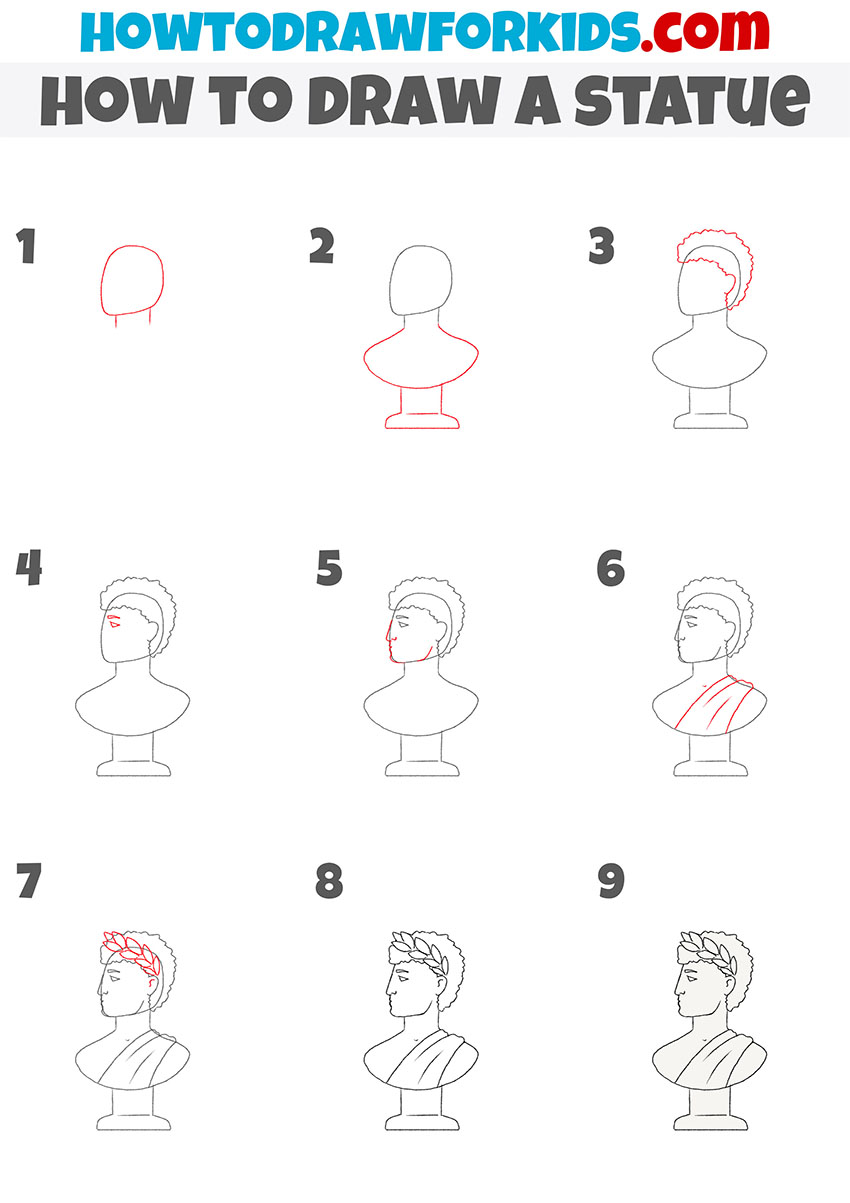 So, before you is a clear and accessible instruction on how to draw a statue step by step. If you master this lesson, you can easily draw a person's head in profile.
The figure shows a beautiful statue on a stand. It is difficult to say who exactly the sculptor wanted to depict, but it can be assumed that this is a sculpture of the ancient Greek God. Some of these sculptures have survived to this day.
Such a statue can be made of plaster, marble, stone or other material. Here you see a sculptural image of the head and upper body of a man. This is the head of a man, which is turned in profile. The man's body is covered by a cape worn over his shoulder. On the head there is a branch of laurel, which means triumph and victory.
Materials
Pencil
Paper
Eraser
Coloring supplies
Time needed: 30 minutes
How to Draw a Statue
Draw the outline of the head.

Add the head, select the pointed chin at the bottom and add the neck using two short lines.

Add the rest of the bust.

At this stage, you need to add the upper body and stand.

Depict the hair and ear.

With the help of an uneven line, draw the outline of the hair. Draw the ear on the side.

Start drawing the elements of the face.

Carefully draw the eye and draw the eyebrow a little higher.

Draw the rest of the outline of the face.

Sketch out the nose, mouth, chin and lower jaw.

Draw the clothes.

With the help of several lines, draw the cape on one shoulder.

Depict the laurel branch.

Draw several laurel leaves in succession on the head and add the inner part of the ear.

Correct inaccuracies.

With the eraser, carefully remove all extra lines in the drawing.

Color the drawing.

Use the lightest shade of gray to color the statue.
Now you can download a PDF file that contains a brief instruction and additional training materials. Save this file and draw at any convenient time.