Simple Tutorial on How to Draw Zeus for Kids and Beginners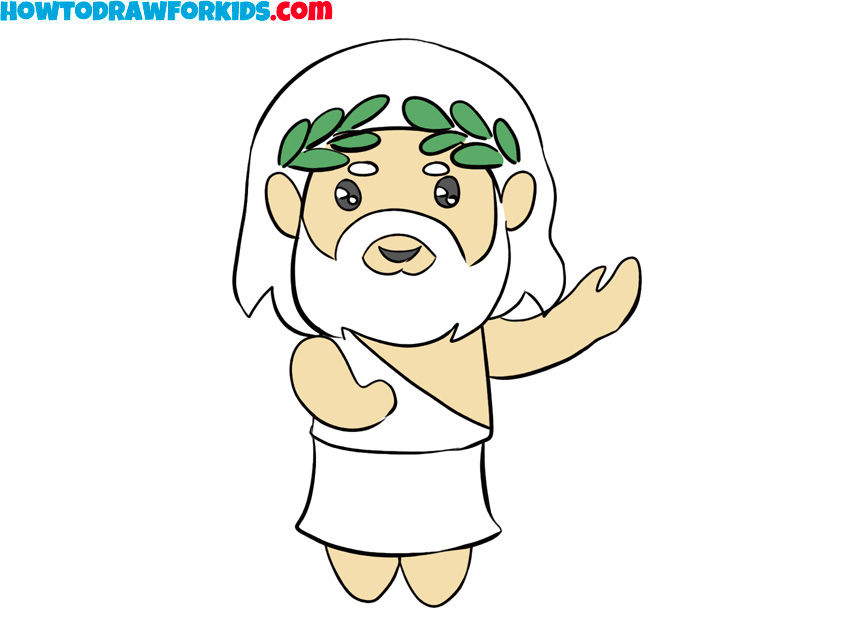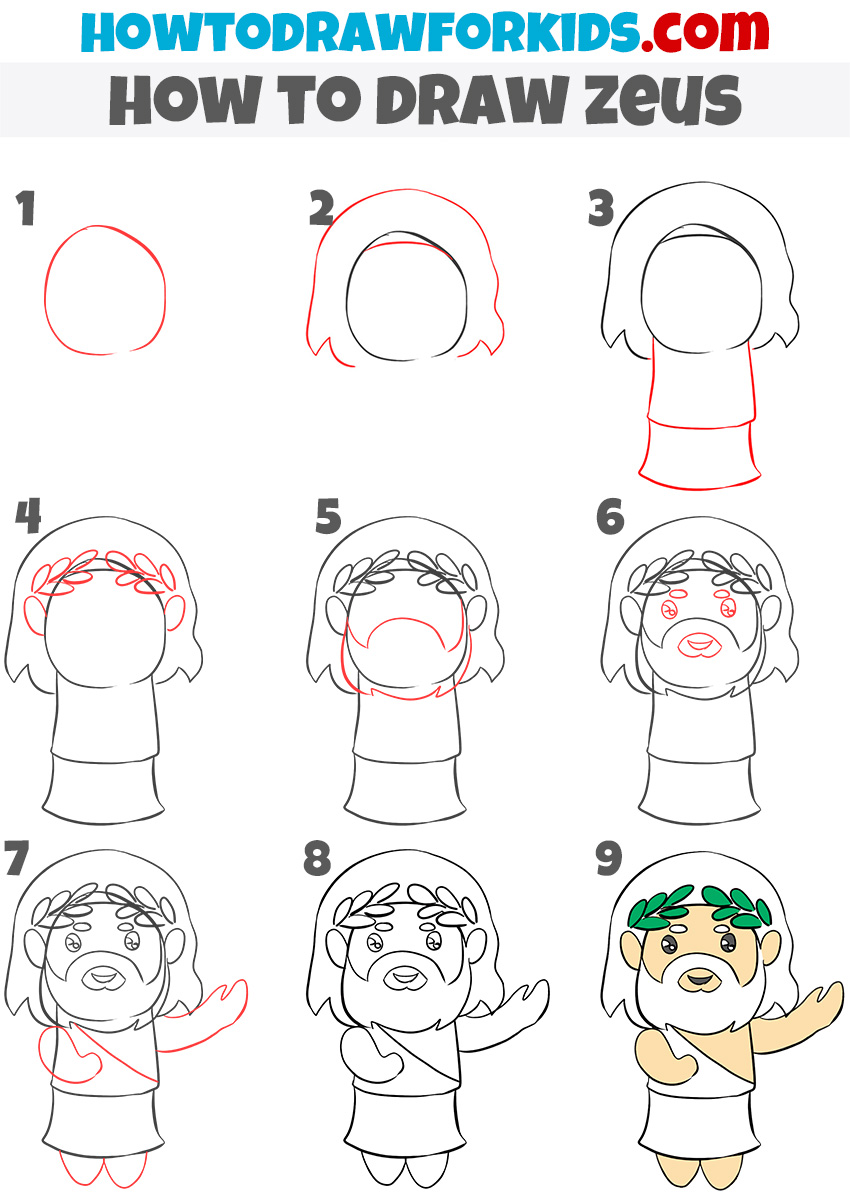 Using this step-by-step instruction, a young artist can learn not only how to draw Zeus, but also learn how to create images of ancient Greek gods.
With the help of the steps below, you can draw Poseidon, Hades, or other ancient Greek gods. To do this, you just need to add the necessary attributes to the character (for example, a trident or a spear).
So, collect all the necessary art tools in front of you, scroll down the page, and start drawing.
Materials
Pencil
Paper
Eraser
Coloring supplies
Time needed: 35 minutes
How to Draw Zeus
Draw the Head.

This part of the body, as in the case of other people, should be outlined in the form of a simple circle.


Draw the hair.

Use long and flowing lines for this.


Draw the torso.

Draw the upper torso first, then the part of the clothing covering the thighs.


Draw a laurel wreath and ears.

First, create the branches of the wreath, then add the leaves. Sketch the ears with a pair of curved lines.


Draw the beard of Zeus.

First sketch out the top line of the beard, then the bottom edge as in my example.


Add the facial details.

Depict the eyes. Add highlights inside them using circles. Then add the eyebrows and mouth.


Draw the limbs of Zeus.

Using smooth lines, depict the arms first, then the legs. Sketch the line of clothing on the torso.


Erase the guidelines.

Try not to touch on the important lines of the drawing. After that, you can trace your Zeus drawing.


Color Zeus.

Color the laurel wreath green and leave the hair and clothes white.

So, this was Zeus drawing lesson. By tradition, I suggest you download the PDF version of this tutorial with additional materials. In this PDF worksheet, you will find the tutorial itself, a coloring page, tracing worksheet, and grid drawing worksheet.