Learn How to Draw Zenitsu from Demon Slayer: Kimetsu no Yaiba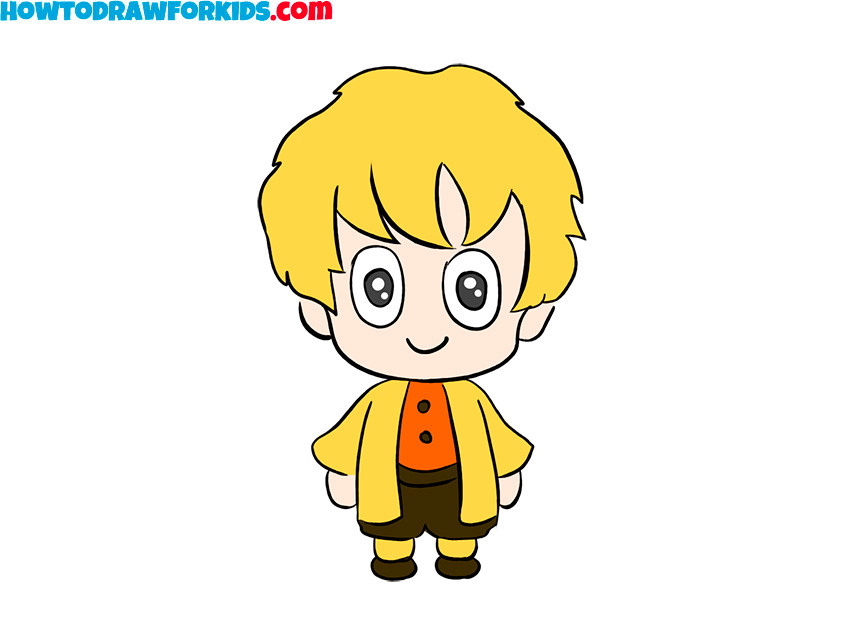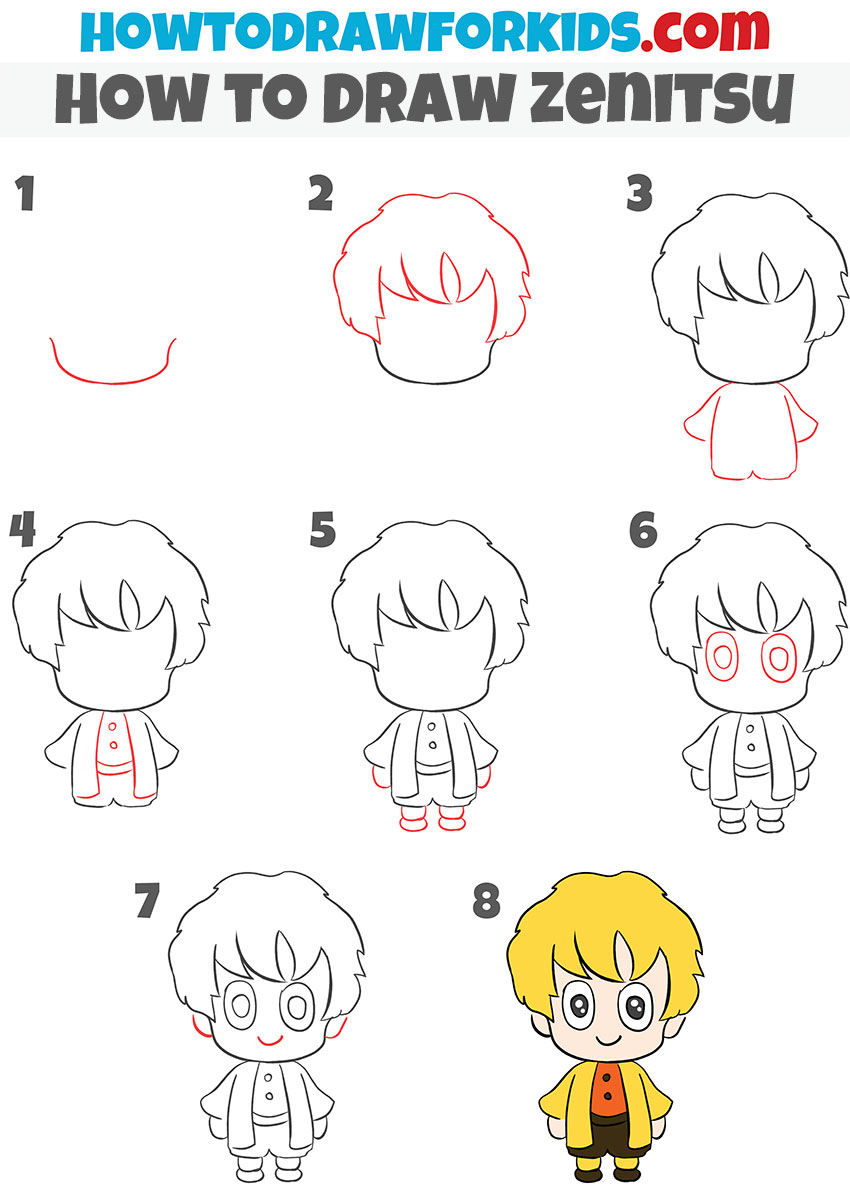 This tutorial on how to draw Zenitsu is made in the chibi style. Since the chibi style is a more simplified version of anime, it will be much easier for children to draw an anime character in this style.
In addition, this tutorial teaches the young artist how to create chibi characters or simplified anime characters.
And of course, using the steps from this tutorial, the young artist will be able to learn how to create other anime characters. To do this, you should change certain details, giving the drawn anime character the desired appearance.
So, if you're ready, then let's get started!
Materials
Pencil
Paper
Eraser
Coloring supplies
Time needed: 35 minutes
How to Draw Zenitsu
Draw the chin.

Use a long and smooth line to outline this part of the body.


Draw the hair.

First outline the top of the hair, then the sides and bangs.


Draw the torso and arms.

Try to keep this part of the body symmetrical.


Detail the clothes.

Depict the lines for the haori as in my example. Next, sketch the buttons and belt.


Draw the hands and legs.

First, draw the hands with a pair of curved lines, then the outlines of the legs and rounded feet.


Draw the eyes of Zenitsu.

First of all, erase all guidelines. Next, depict the oval eyes and round pupils inside them.


Add the ears and mouth.

All of these parts of Zenitsu's face should be drawn as curved C-shaped lines.


Color Zenitsu.

Color the hair, leg bands, and haori yellow, the eyes gray, the kimono orange, the buttons and hakama brown.

By the way, don't forget to download the free PDF version of the tutorial. There you will find all the steps of the guide, a coloring book, tracing worksheet, and grid drawing worksheet.