Learn how to draw an anime dog with this super easy step by step tutorial. You will really like this guide.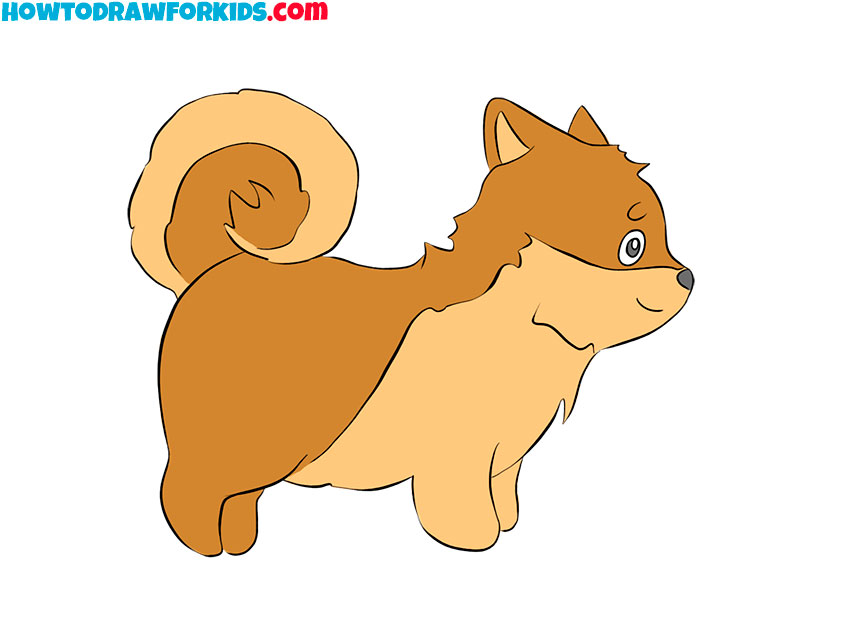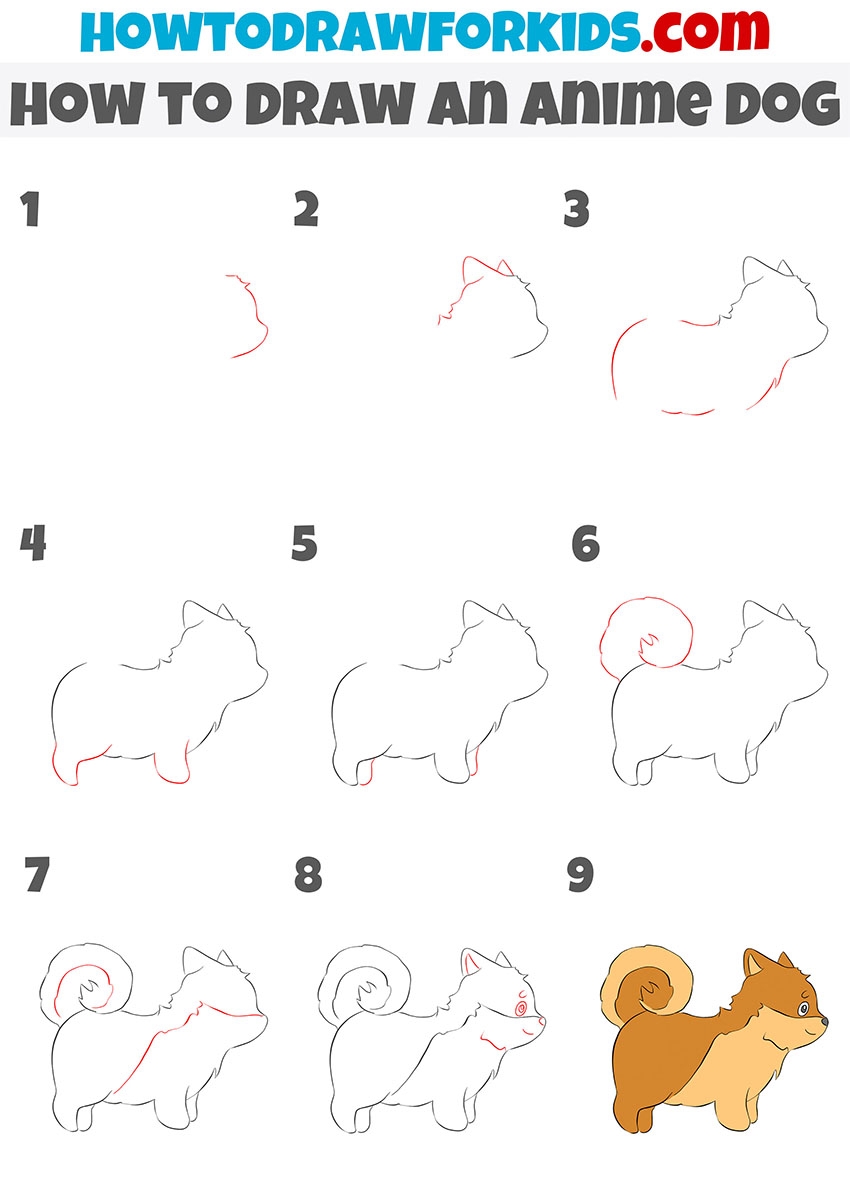 Now I will show you how to draw an anime dog. There is much anime where dogs are the main characters. This animal always lives next to a person, provides assistance, shows its devotion and other qualities.
In the picture, you see an ordinary anime dog. This character was created for a cartoon, but it looks quite realistic. The dog has a realistic muzzle, the correct proportions of the body, and a multi-colored color.
The lesson includes nine simple steps. As you progress through the lesson, you will be given small hints. This will help you achieve great results. Be attentive, and accurate. Memorize all drawing steps. This will help you in the future when you want to draw the dog again.
Materials
Pencil
Paper
Eraser
Coloring supplies
Time needed: 25 minutes.
How to Draw an Anime Dog
Draw the front of the muzzle.

Add a smooth line to depict the profile of the dog.

Depict the ears and the back of the head.

Draw two ears and with a jagged line draw the back of the head.

Sketch out the torso.

Using a few smooth lines draw the torso. Leave free spaces for the tail and paws.

Depict the front and back paw.

Draw two short paws that are located in the foreground.

Add the rest of the paws.

Repeat the previous step and draw the paws that are further away from us.

Sketch out the tail.

The tail is large and curled into a ring.

Add details.

With an uneven line, separate the parts of the body where the color will differ.

Add more details.

Draw the inside of the ear, neck, and muzzle elements.

Color the drawing.

Use beige and light brown to color different parts of the body.
manual in PDF format. Save this file for yourself and complete the lesson at any time convenient for you.