In this lesson you will learn how to draw Snorlax. This instruction is very simple and contains only nine very easy steps.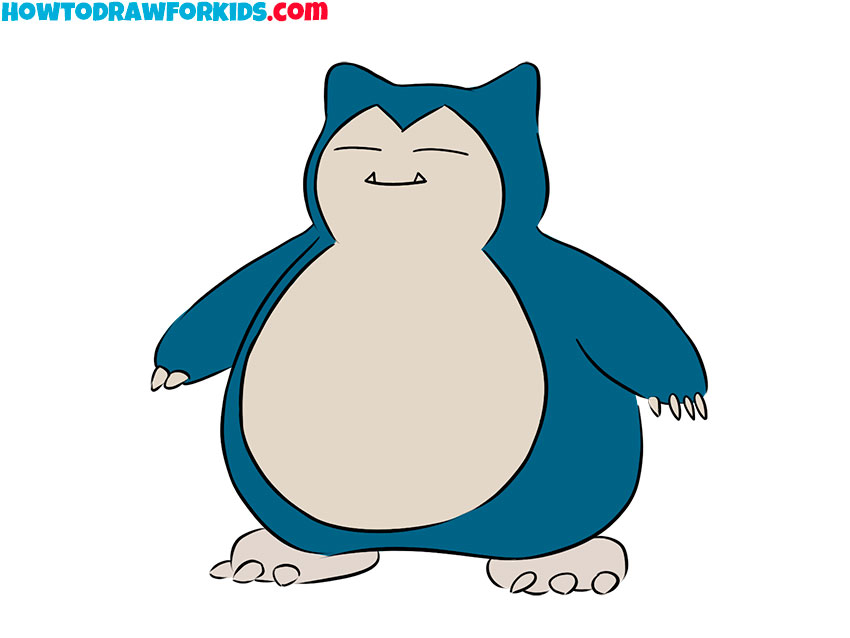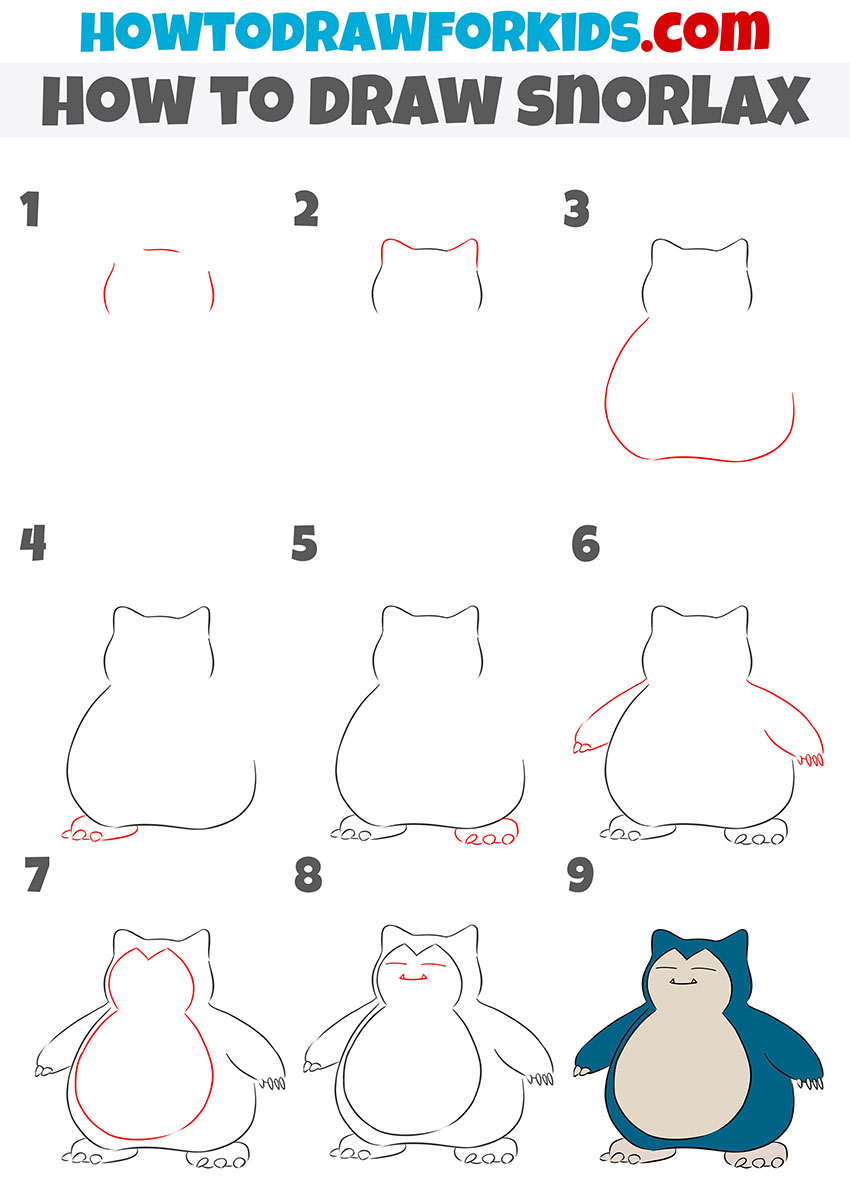 In this lesson, you will learn how to draw Snorlax. This is one of the types of Pokemon that lives high in the mountains and comes down only to eat. In appearance, Snorlax is somewhat reminiscent of a large bear. It is a large, clumsy, lethargic, and lazy creature. Snorlax eats or sleeps most of the time.
Snorlax has an unusual appearance. The muzzle and belly are white, and the rest of the body is blue. The paws are short and have large claws at the ends of the paws. The eyes are closed because this creature spends a lot of time sleeping. I think that you will be interested in drawing Snorlax, especially since it will not be difficult to do at all.
This lesson is designed in such a way that any beginner artist can easily follow all the drawing steps. Be patient and attentive and you will definitely succeed!
Materials
Pencil
Paper
Eraser
Coloring supplies
Time needed: 25 minutes
How to Draw Snorlax
Draw the outline of the head.

Depict a few smooth lines and leave free gaps for the ears.

Depict the ears.

The ears are small and triangular in shape.

Sketch out the torso.

The body is large and has a wide lower part.

Draw one leg.

On the left draw at the small flat leg and add claws.

Add the second leg.

Repeat the previous step and draw the leg on the right.

Depict the hands.

With smooth lines draw two hands and add claws.

Draw the inner outline.

With a smooth line depict the part of the torso where the color will differ.

Add elements of the muzzle.

Sketch out the eyes and mouth.

Color the drawing.

Color the belly and muzzle in beige, color the rest in blue.
You can now download a free PDF file containing a short version of the lesson and additional useful tools. This will help you return to the lesson at any convenient time, even if there is no Internet access.