I suggest you complete a lesson, in which you will learn how to draw an Xbox. This lesson is sure to help you improve your artistic skills.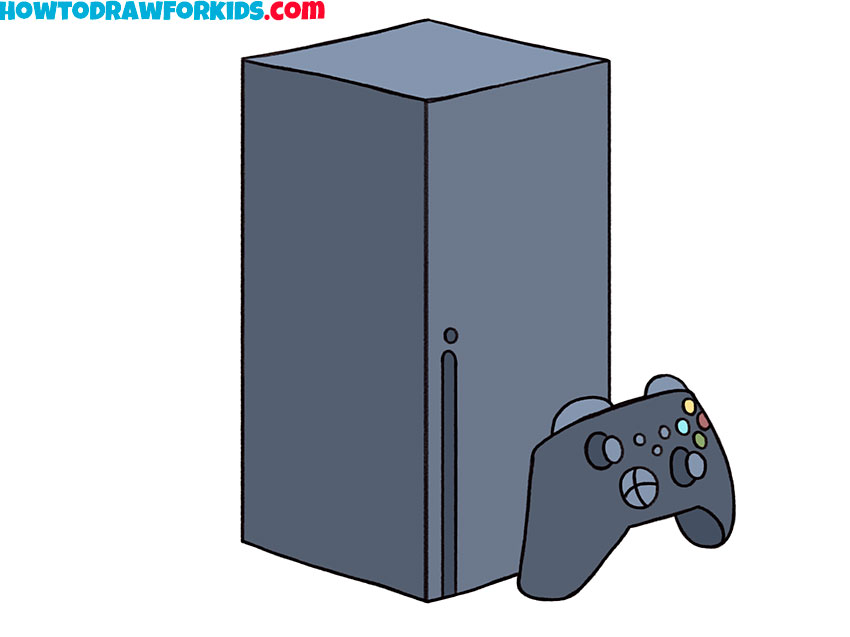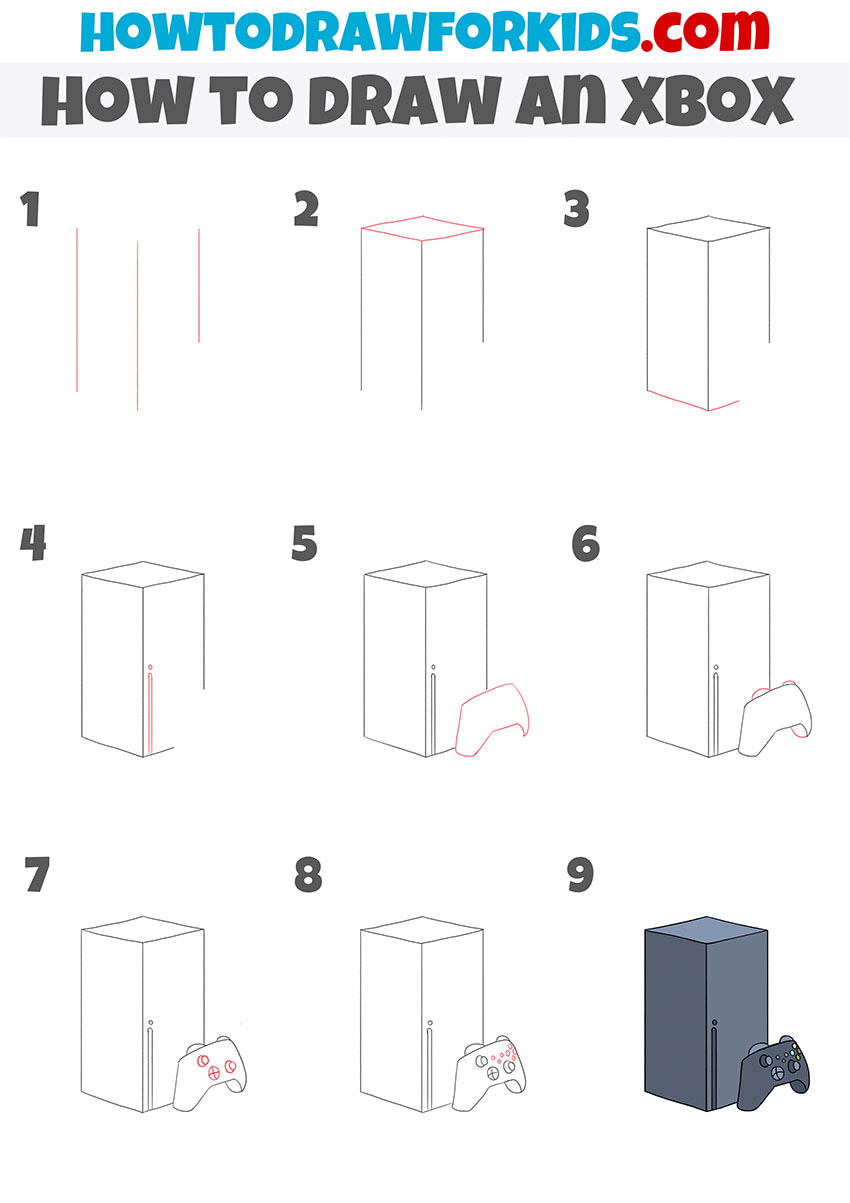 I have prepared for you a fascinating and unusual drawing lesson in which I will show you how to draw an Xbox step by step. With the implementation of this lesson, any novice artist and child can easily cope.
I think the drawing object in this lesson is familiar to many of you. The Xbox is a home video game console developed and released by the American company Microsoft, the first in the Xbox series of video game consoles.
The brand consists of five video game consoles, as well as apps, games, streaming services, an online service called the Xbox network, and a development arm called Xbox Game Studios. The brand was first introduced to the United States in November 2001 when the original Xbox console was released.
To complete this lesson correctly, you need to be able to draw straight lines. If you want your drawing to look perfect, you can use a ruler when necessary.
Materials
Pencil
Paper
Eraser
Coloring supplies
Time needed: 30 minutes
How to Draw an XBox
Start drawing the outline of the console.

You need to draw three straight parallel vertical lines as shown in the picture.

Add the top face of the attachment.

Connect the top ends of the previously drawn lines and also add straight lines.

Depict the bottom outline of the attachment.

Now you need to draw two straight lines at the bottom of the previously drawn vertical lines.

Sketch out elements on the side.

Draw straight vertical lines and connect the upper ends, and draw a circle.

Draw the outline of the joystick.

On the right side of the previously drawn prefix, depict the element using curved lines.

Add the joystick elements.

Near the previously drawn lines, add three arcs of different sizes.

Sketch out the levers and buttons.

Draw several arcs, circles and curved lines inside the outline of the previously drawn shape.

Draw the buttons.

Depict some buttons in the form of circles, ovals and arcs, as shown in the figure.

Color the drawing.

To color the drawing, use yellow, blue, brown, green, and also shades of gray.
For your convenience, I have prepared a PDF file that contains all the useful information from this lesson, as well as additional practice materials that will help you develop your artistic abilities. You can download this file right now, so you don't lose it in the future, and return to this tutorial even without an internet connection.