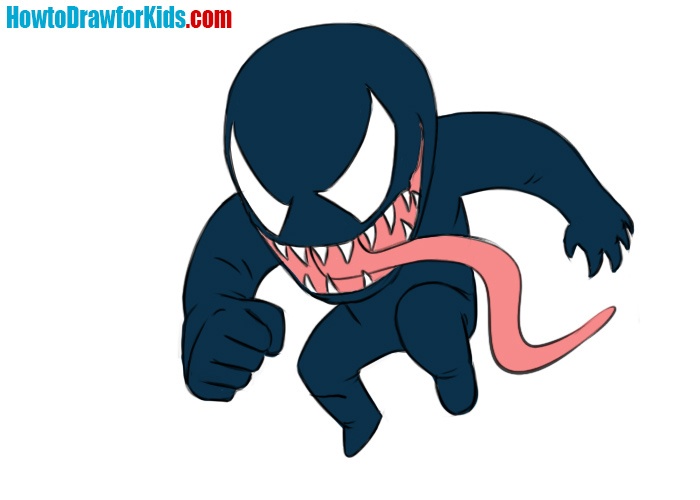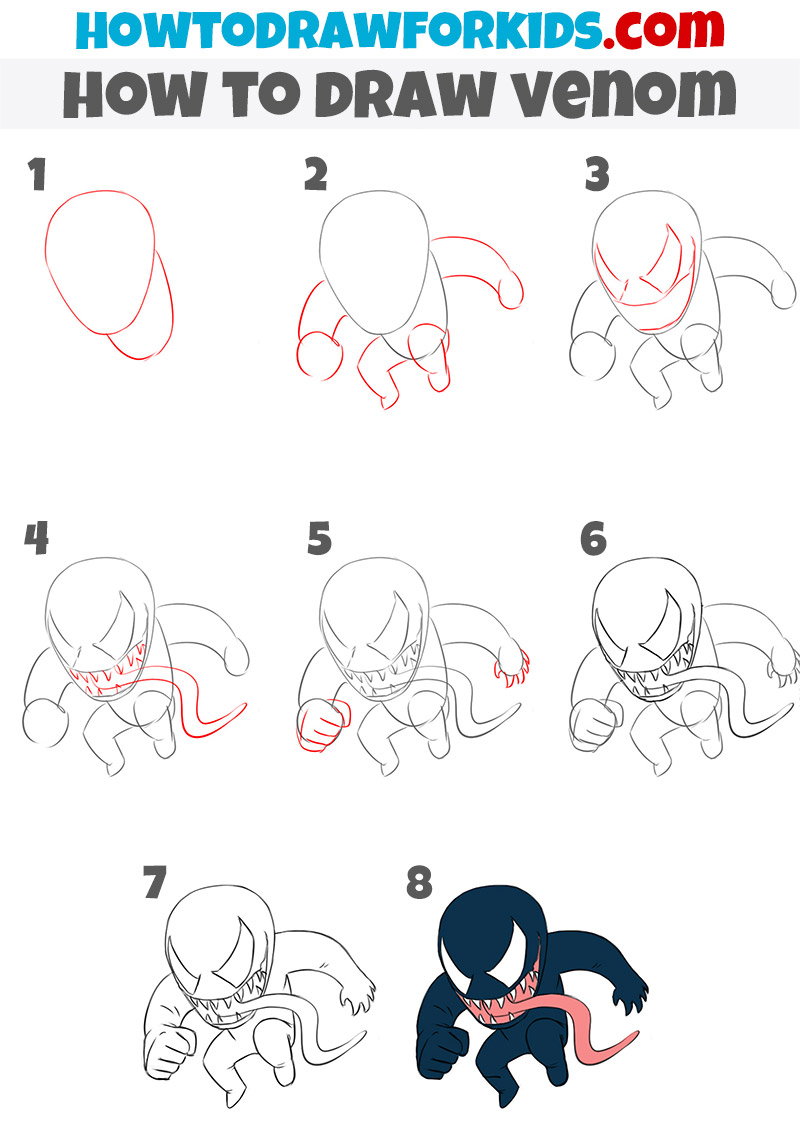 In this drawing lesson, I will show you how to draw a venom for children. Probably you used to think of Venom as a nightmare monster. Today I will try to create a more simplified and more cartoon image of Venom. I will draw in the Chibi-style. It is not our first Chibi drawing tutorial and if you are our regular reader you are already well versed in our drawing technique.
But I also hope that it will be easy for you even if you took a pencil in your hands for the first time in your life.
Step 1
First, we have to draw two ovals. We draw in cartoon style and the figure that designates the head must be larger than the figure that designates the body.
Step 2
In this step, we add limbs with the help of smooth curved lines. Please make them large enough. If you neglect this, your Venom may look like Casper. You may notice that the arms here look much larger than the legs.
Step 3
It's time to depict the facial features. We will draw typical evil features of the face – angry eyes and smiling mouth. By the way, Venom's eyes look like the eyes of Spider-Man.
Step 4
We draw sharp shark teeth and a long curving tongue. The language should not be very short because it will distort the whole image of Venom.
Step 5
Let's work with the hands of our character. On the left hand, we draw pointed claws. On the right, we do not see them, because they are tight. Therefore, on the right, we draw an ordinary fist. Doesn't it hurt him to make a fist like that?
Step 6
We drew all the necessary details. Now let's erase the extra lines and make the outlines clearer and more visible.
Step 7
Now let's make the actions from the previous step with the torso. Add a few short lines on the elbows and ankles. This folds on the suit of our character.
Step 8
If you are on this page, you probably know what Venom looks like. We will color this character in traditional colors.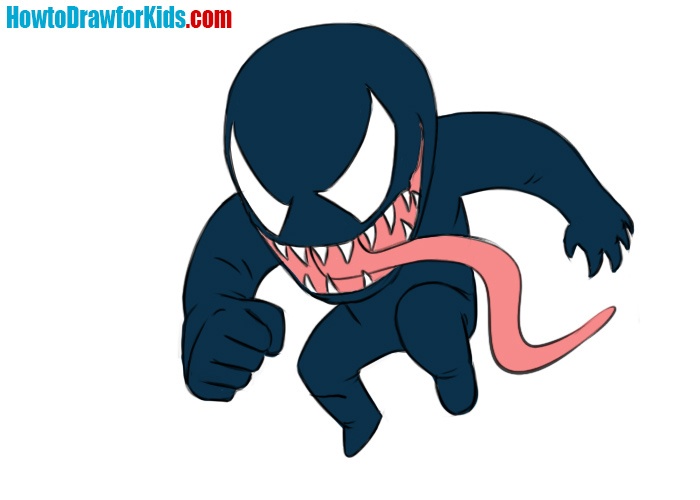 So this drawing guide is complete. I hope that you have drawn a great Venom. If this is too much like a ghost from cartoons for children, you should draw clearer lines of the head and more powerful limbs.
You can also depicture other characters that are related to Venom. In my example, you can see AntiVenom. To do this, you only need to change the colors and make one whole figure out of the eyes and mouth.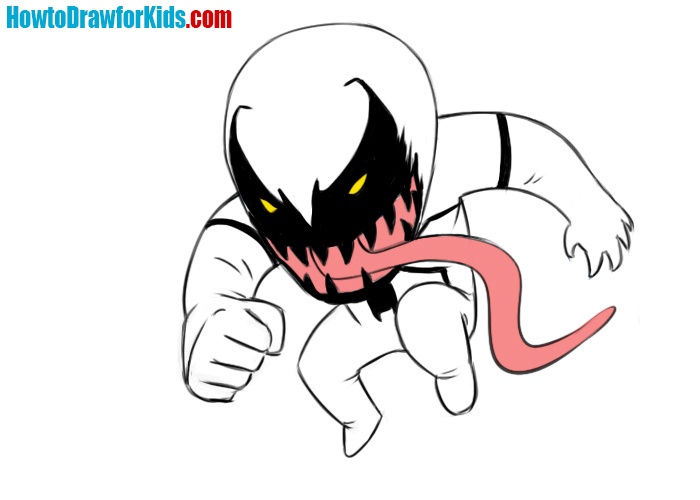 And according to my old tradition, I made a small collage on which you can see all the steps of this guide. If you want to thank us for this drawing instruction you can simply share this picture with your friends or classmates.
How to Draw Easy Venom
Completing this drawing lesson will help you practice depicting the negative emotions of the characters. The easy Venom, which you will draw with the help of this lesson, looks quite scary and aggressive.