In this lesson I want to show you how to draw a wagon. I hope you enjoy this step-by-step guide and have a good time.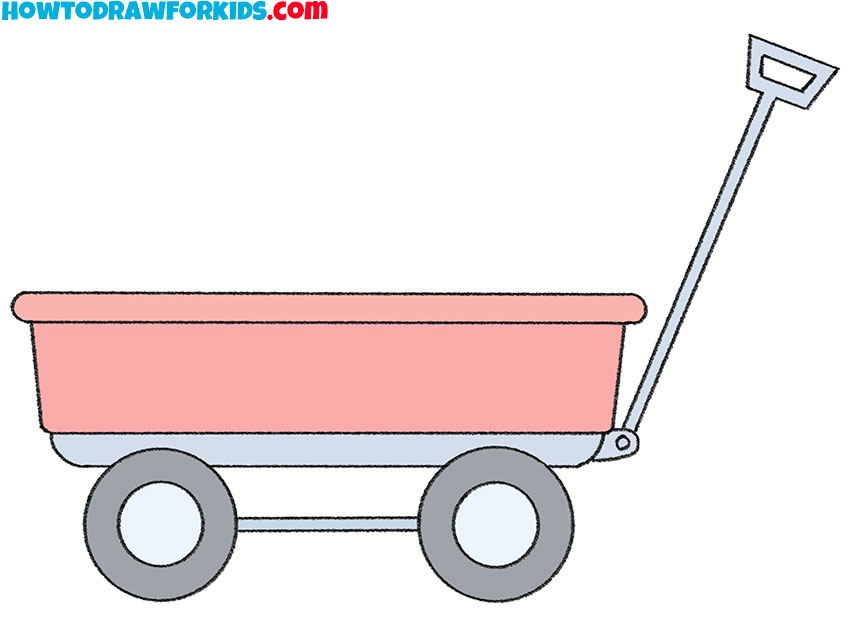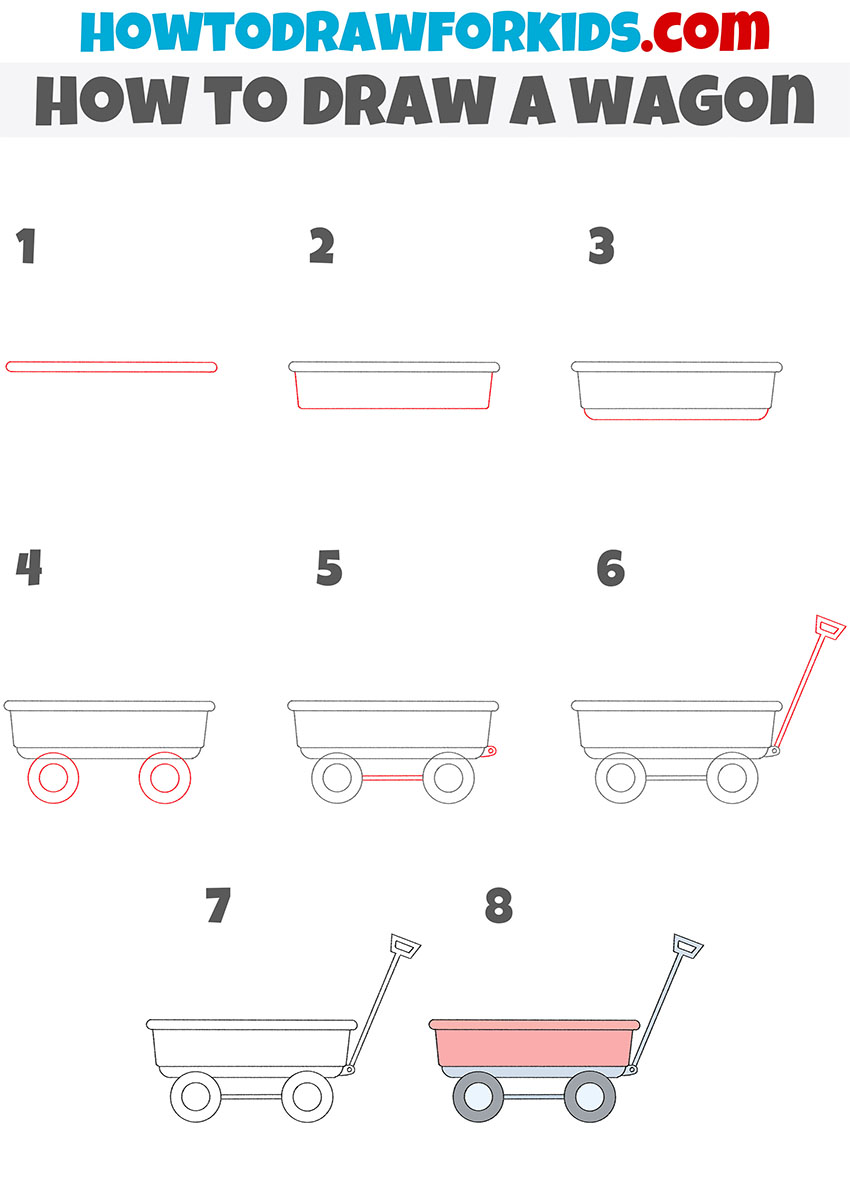 I suggest you complete a new lesson with which you improve your creativity, and now you will learn how to draw a wagon. This simple device has long been used to transport small but heavy loads. Such a wagon has a simple design and moves manually.
In most cases, this small vehicle is used for any agricultural work. Such a wagon is very helpful in the household and greatly facilitates household work. The wagon has a platform, a body, wheels, and a handle. With the help of a clear and accessible instruction, you can easily draw all these elements and get an excellent result.
So grab all the art supplies you need and get started with this fun tutorial.
Materials
Pencil
Paper
Eraser
Coloring supplies
Time needed: 30 minutes
How to Draw a Wagon
Draw the top of the body.

Determine the size of your drawing and draw the long strip with rounded ends.

Add the main part of the body.

With the help of straight lines draw the body of the wagon, which is shaped like a trapezoid.

Depict the platform.

At the bottom of the case, add the elongated strip.

Sketch out the wheels.

Draw two wheels using even circles of different diameters.

Draw the frame and handle attachment.

Add horizontal lines between the wheels. On the side of the case, draw the mount for the handle.

Depict the handle.

Draw the long handle using straight lines and add the trapezoid handle.

Correct inaccuracies.

If you notice errors, correct them immediately. Remove all extra lines in your drawing.

Color the drawing.

For coloring, you will need red and different shades of gray.
Now you have learned how to draw a wagon step by step. Share information about this lesson with your friends and try to draw such a wagon together. Improve your creative skills and have a good time with friends. Download a PDF file with a short version of this tutorial, which I have prepared especially for your convenience. This way you can always go back to the lesson if necessary and do it again.