In this drawing lesson I want to show you how to draw an anime kid. With this simple instruction, you improve your creativity.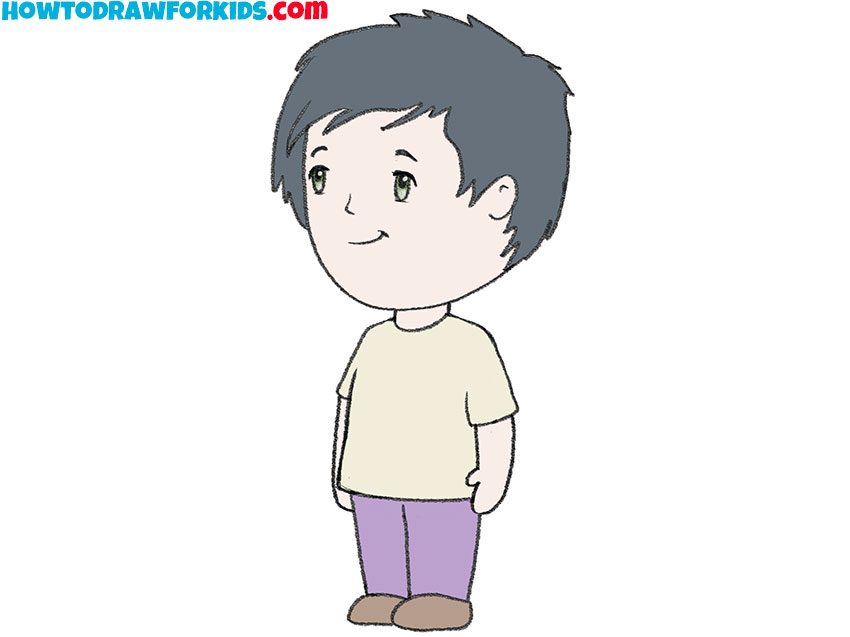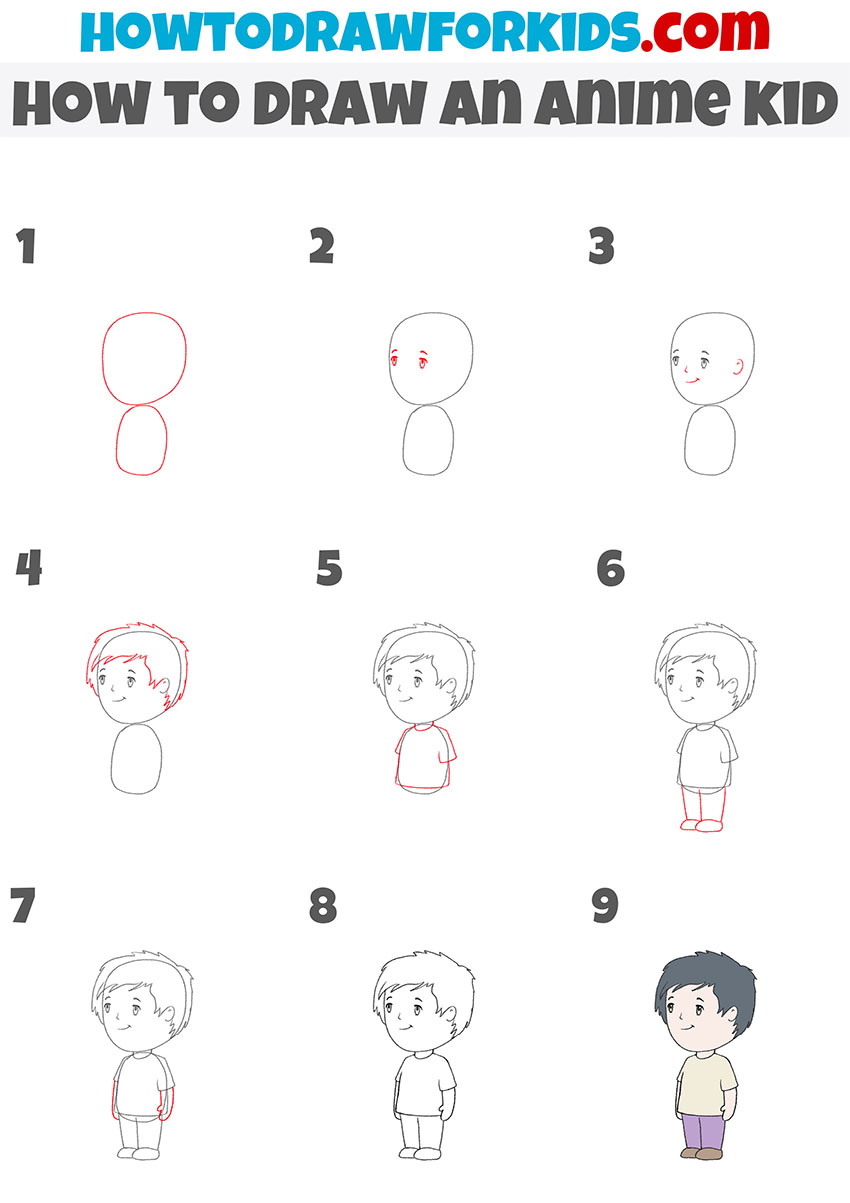 If you want to learn how to draw anime characters, then this lesson will be very useful for you, because now you will learn how to draw an anime kid. The picture shows a little boy in a standing position.
Here the child is turned half a turn, he freely put his hands down and looks into the distance. Pay attention to body proportions. The kid has a large head, a small torso and short limbs. Thanks to such proportions, the character looks very funny.
Remember all the drawing steps so that in the future you can easily draw another anime character or any child.
Materials
Pencil
Paper
Eraser
Coloring supplies
Time needed: 30 minutes
How to Draw an Anime Kid
Draw the head and torso.

Add two oval shapes next to each other. At the same time, keep the proportions.

Depict the eyes.

Approximately in the middle of the head draw two eyes and add the short eyebrows.

Add the ear and other elements of the face.

With the help of a semicircular line draw the ear, add the small nose and mouth.

Sketch out the hair.

With the help of uneven draw the outline of the hair. Select individual spiky strands.

Draw the neck and T-shirt.

From the head, draw short lines to add the neck and draw the outline of the T-shirt.

Depict the legs.

Draw lines down and depict the legs that are located together. Add the feet at the bottom.

Add the arms.

With smooth lines, depict the arms that fit snugly against the body.

Correct inaccuracies.

Look at the drawing and correct the mistakes if necessary. Remove extra lines.

Color the drawing.

Color the hair and skin with natural shades. Color the clothes with bright colors.
The next lesson has come to an end, and now you can evaluate the result of the work. If you tried your best at each stage of drawing, then you should get a great drawing. By tradition, at the end of the lesson, I prepared a PDF file for you, which contains all the useful information about this lesson. Save the file so that the lesson is available to you at any time.