If you want to learn how to draw glowing eyes, then this tutorial is for you. I created a guide of everything with seven simple steps.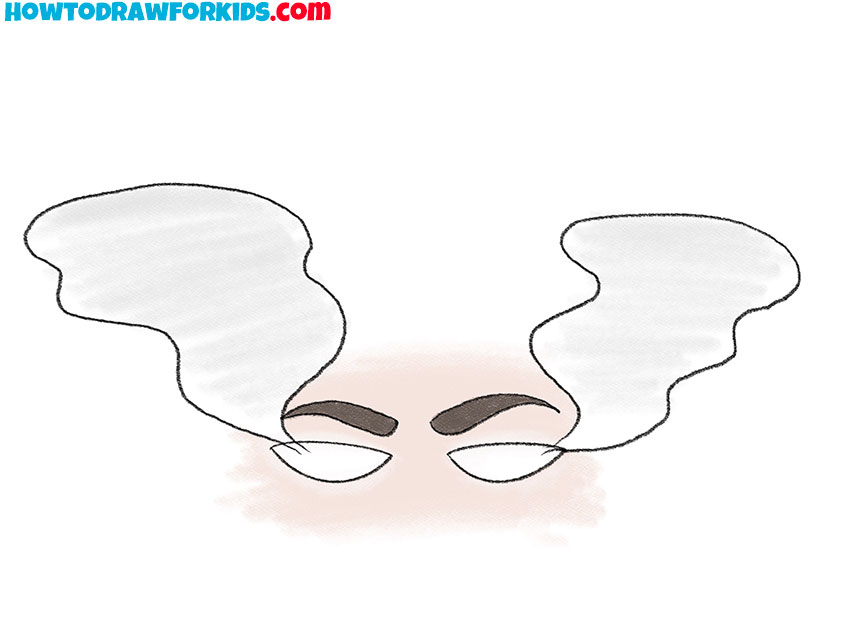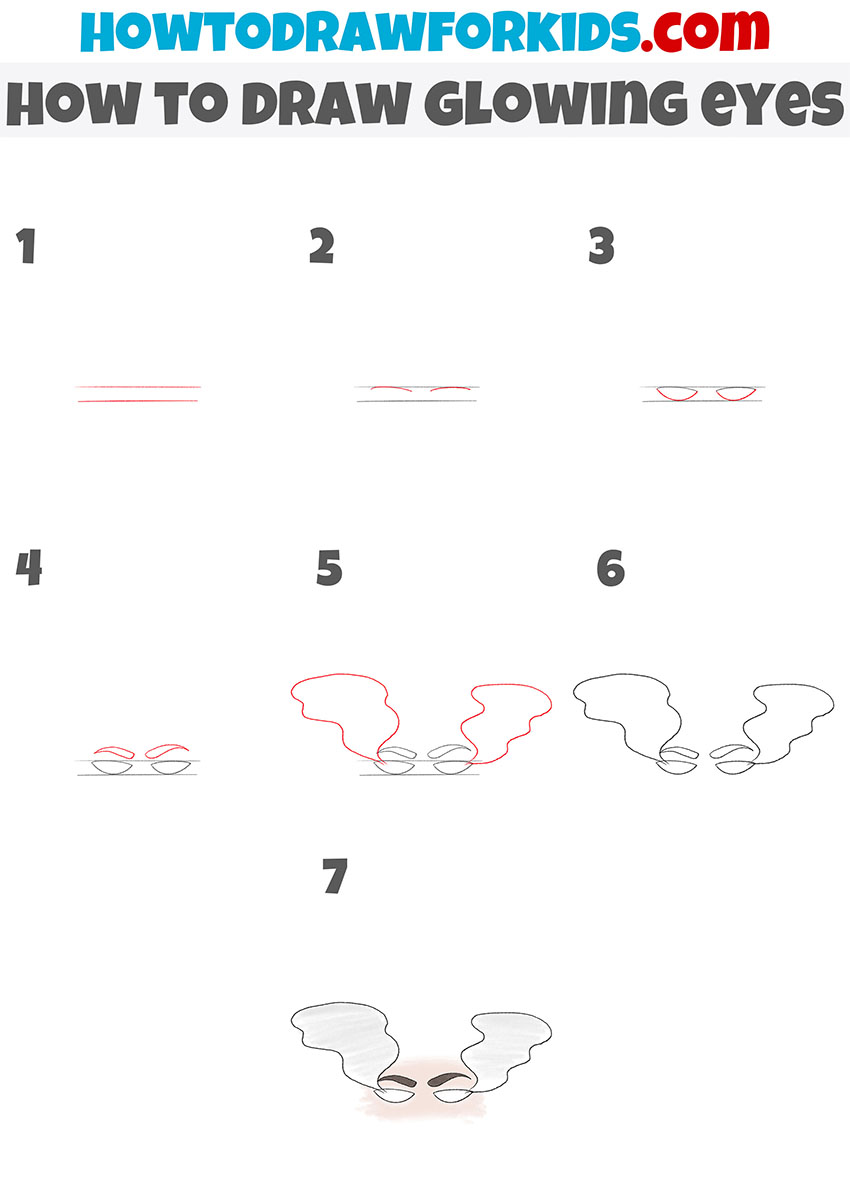 In this tutorial, I will show you how to draw glowing eyes. This lesson will not cause you any difficulties, because it uses simple lines that any beginner can easily repeat. As a result, you will have a good time and gain useful skills.
In this lesson, the eyes are depicted in an unusual way. You can see that there is a small glowing cloud coming out of each eye. Such an image can be used in cases where you want to create a mystical image and add mystery to your drawing. Thus, you can depict how light or energy flows come from the eyes.
I think you will be interested to learn how to draw glowing eyes. You can easily do it thanks to the step-by-step guide. Each step in this guide is described and visualized in detail. Any novice artist can easily cope with such a task.
Materials
Pencil
Paper
Eraser
Coloring supplies
Time needed: 20 minutes.
How to Draw Glowing Eyes
Draw guidelines.

Depict two straight horizontal lines.

Add the upper outline of the eyes.

Under the upper auxiliary line, draw two smooth rounded lines.

Depict the bottom outline of the eyes.

Below, draw two smooth rounded lines to make a closed contour.

Draw the eyebrows.

Sketch out eyebrows above each eye. Observe symmetry.

Add details.

Using free-form wavy lines, draw curly elements near each eye.

Correct inaccuracies.

Carefully remove the auxiliary lines.

Color the glowing eyes.

Choose any color for the skin and eyebrows. Color the glowing elements in light blue.
Finally, I suggest you download a short version of the lesson in PDF format for free. Save this file so that the lesson is available to you at any time, and you can always repeat it.