Today in this simple lesson I want to show you how to draw baby Sonic. You will love this step-by-step guide!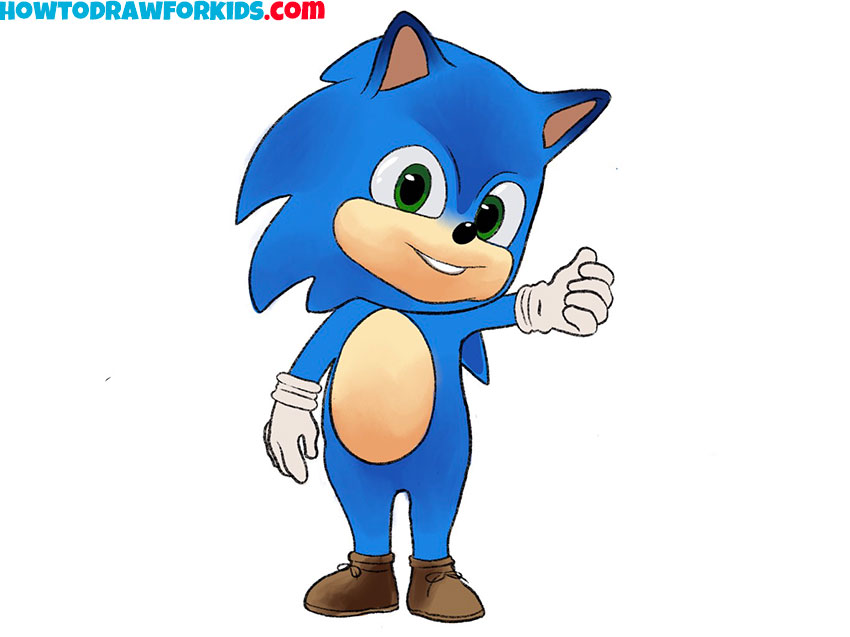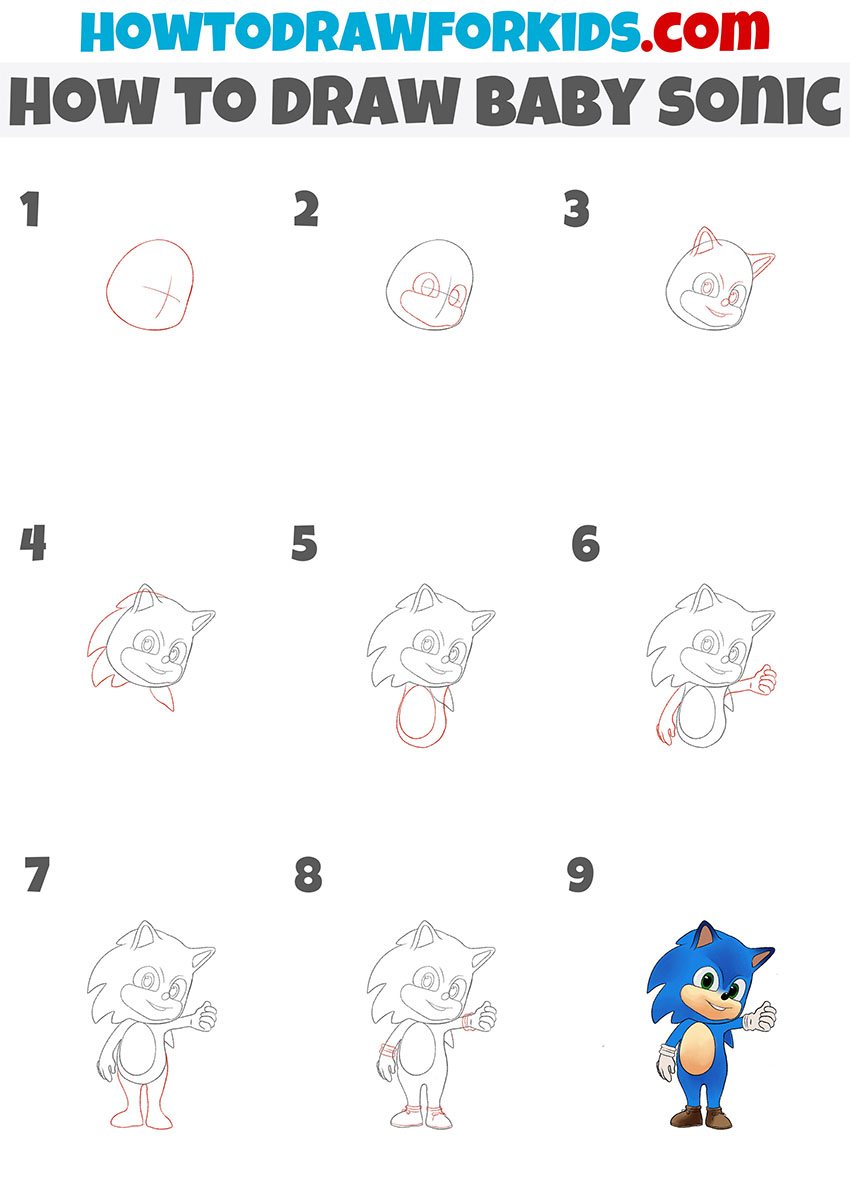 Let's continue drawing popular characters, and now you will learn how to draw baby Sonic step by step. All viewers immediately liked this character, because he has amazing abilities and a bright appearance.
This is the most unusual hedgehog you've ever seen in cartoons and in print. Sonic the Hedgehog is covered in large needles and its body is blue. Sonic moves surprisingly quickly in space, and this causes delight and admiration among the audience.
Now you will draw Sonic the hedgehog in the way he was when he was very small. In this picture, baby Sonic is smiling and looking very cute. Carefully follow all the drawing steps, and you will get a great drawing!
Materials
Pencil
Paper
Eraser
Coloring supplies
Time needed: 30 minutes.
How to Draw Baby Sonic
Draw the outline of the head.

The head is oval, the lower part is slightly wider. Add markup elements of the muzzle.

Depict the muzzle.

Draw the outline of the eyes and the front of the muzzle.

Add the rest of the elements.

Sketch out the eyes, nose, mouth, and ears.

Depict the needles.

On the back of the head and at the bottom of the head, draw large pointed needles.

Sketch out the torso.

The body has an oval shape. In the middle, add the outline of the belly.

Draw the hands.

Be careful at this step and try to correctly depict the position of the hands.

Add the legs.

Continue the lines of the torso and add the legs. Use smooth curved lines.

Depict the rest of the elements.

In this step, you have to draw boots and gloves.

Color the Baby Sonic.

The main colors are blue and beige. You will also need brown, green, and black.
If you want the lesson to be available to you at any time, then use the link and download the PDF file, in which you will find a brief instruction.