Today, you will learn how to draw Shoyo Hinata. In this lesson, you will once again practice drawing a human figure.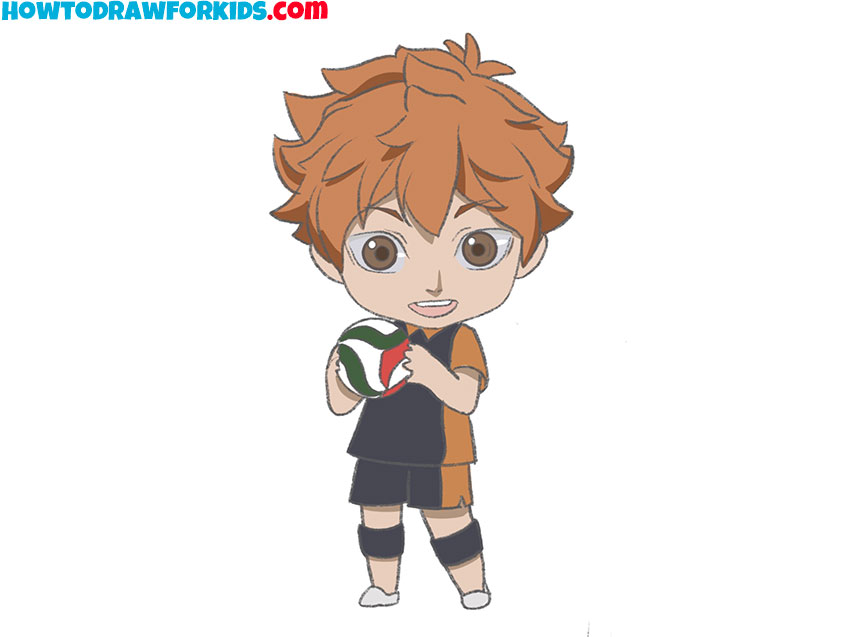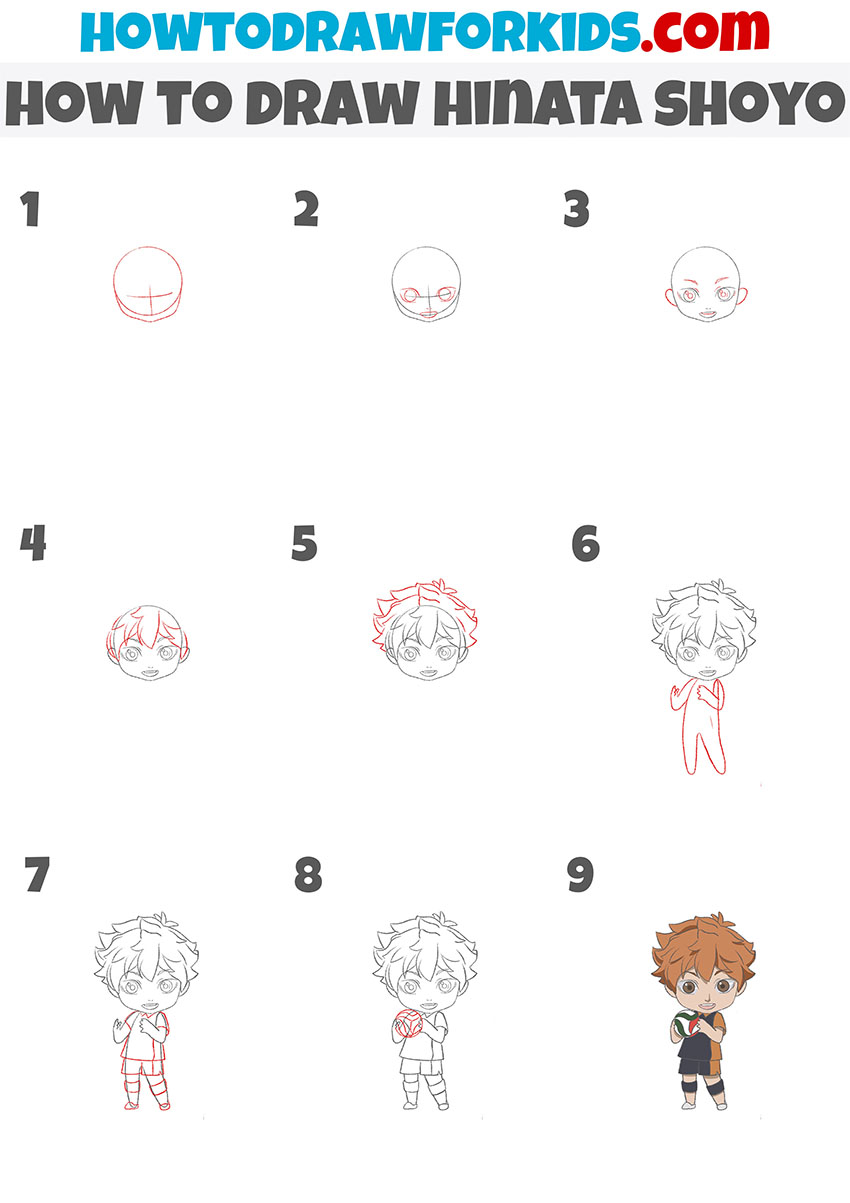 I suggest you complete an exciting drawing lesson that is dedicated to drawing manga characters, and now you will learn how to draw Shoyo Hinata. This is a young volleyball player who devotes a lot of time to training and constantly strives to improve his sportsmanship.
Hinata is a very energetic and cheerful teenager. He has a friendly nature and easily finds mutual understanding with people around him. Hinata has messy red hair and brown eyes.
In this picture, Hinata is wearing a tracksuit and holding a ball. You can easily draw this character thanks to clear instructions. Each step in this manual is one simple action that even a beginner can perform.
Materials
Pencil
Paper
Eraser
Coloring supplies
Time needed: 35 minutes.
How to Draw Hinata Shoyo
Draw the head.

Depict a circle. Add the bottom contour with a smooth curved line and make the markup.

Add facial features.

Sketch out the large eyes, nose, and mouth.

Depict the rest of the elements of the face.

Detail the eyes—add the pupils and highlights. Draw the eyebrows, eyelids, teeth, and ears.

Sketch out part of the hair.

Using short strokes, draw the spiky strands on the front of the head.

Add the rest of the hair.

On the crown and sides, draw the same strands of hair as you drew in the previous step.

Depict the torso, arms, and legs.

The torso and legs are one object. Arms draw separately.

Draw clothes and shoes.

Depict the sports T-shirt, shorts, knee pads and sneakers.

Sketch out the ball.

Add the ball in the Hinata's hands. Draw curved lines on the ball.

Color the Hinata.

Choose the same colors as in my example.
By tradition, at the end of the lesson, I prepared a PDF file that you can download right now. Thus, you can always return to the lesson at any time, even if there is no Internet access.