In this tutorial you will learn how to draw Miraculous Ladybug step by step. You will really enjoy this lesson.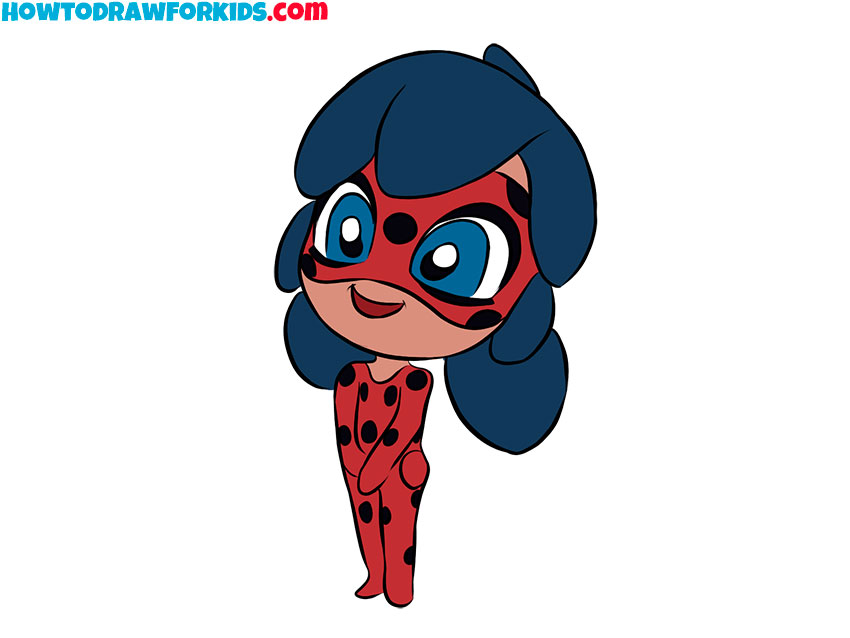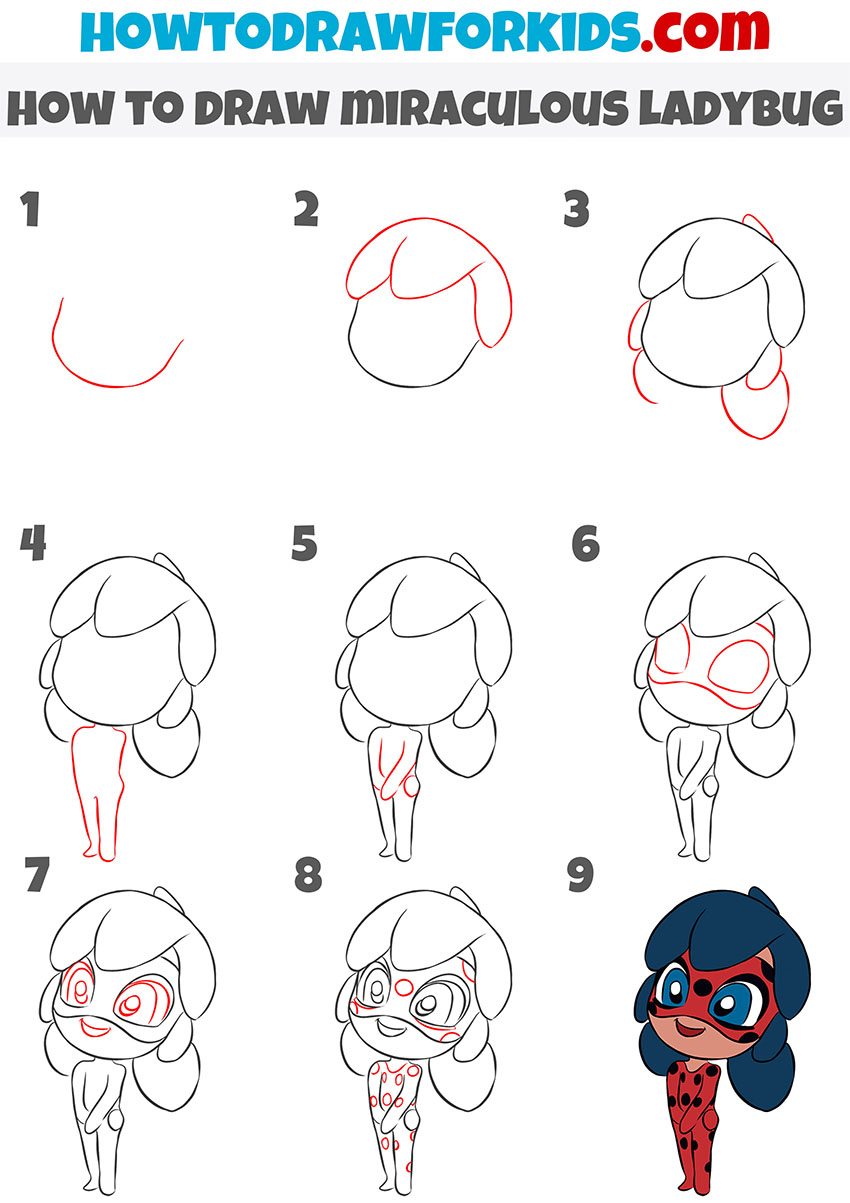 In this drawing lesson, I would like to tell you and show you how to draw Miraculous Ladybug step by step. This is the main character of the popular animated series.
Ladybug is a young girl who turns into a superhero and protects the city from villains. Ladybug is cheerful and sociable, she has friends. Her main friend and partner are Cat Noir, who helps her defeat evil.
In the picture, you see a cute and pretty Ladybug in the form of a ladybug. The costume and mask are red with black round spots. The hair has an unusual blue color.
Pay attention to body proportions. The head is much larger than the body, the arms and legs are very small. All these features must be depicted in your drawing.
Materials
Pencil
Paper
Eraser
Coloring supplies
Time needed: 30 minutes
How to Draw Miraculous Ladybug
Draw an oval for the face.

Sketch out a smooth rounded line.

Depict the hair.

Using a few rounded lines draw the outline of the hair on the head.

Add the rest of the hair.

With the help of rounded lines draw the hair that is located at shoulder level.

Depict the torso.

The body of the girl is very small and slender.

Sketch out the arms.

Draw thin arms, with one arm placed on top of the other.

Add the mask.

Draw the mask on the face using a few smooth lines.

Draw the eyes and mouth.

With smooth lines draw the outline of the eyes and the pupil. Depict the small mouth.

Add details.

Draw spots on the suit and on the mask.

Color the drawing.

Color the skin beige, the hair blue, the suit and mask red, and the spots black.
You can now download the PDF file for free, which I have prepared for your convenience. In this file you will find a short version of the walkthrough and other useful tools. This will help you return to the lesson at any time convenient for you.