Learn how to draw a milkshake with this simple tutorial quickly and easily. This guide contains only nine very easy steps.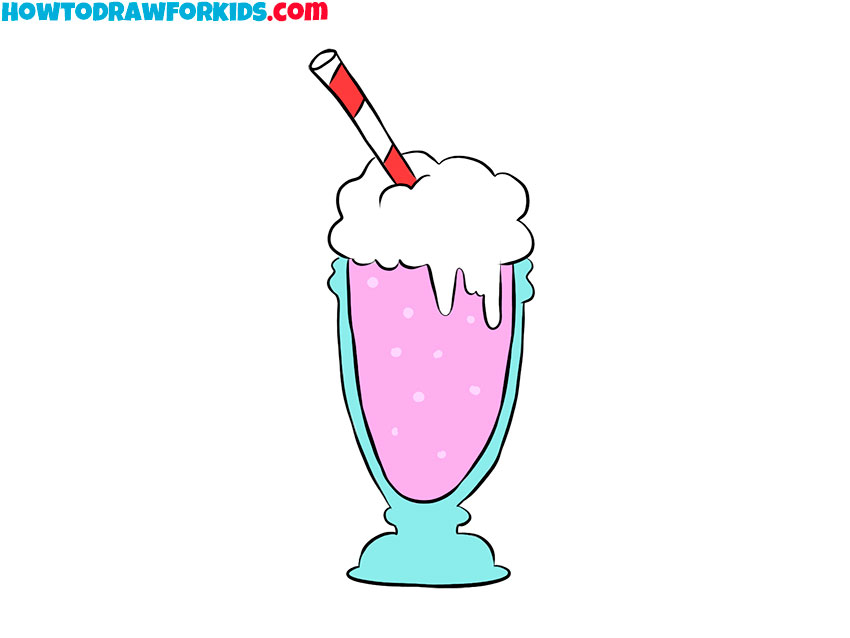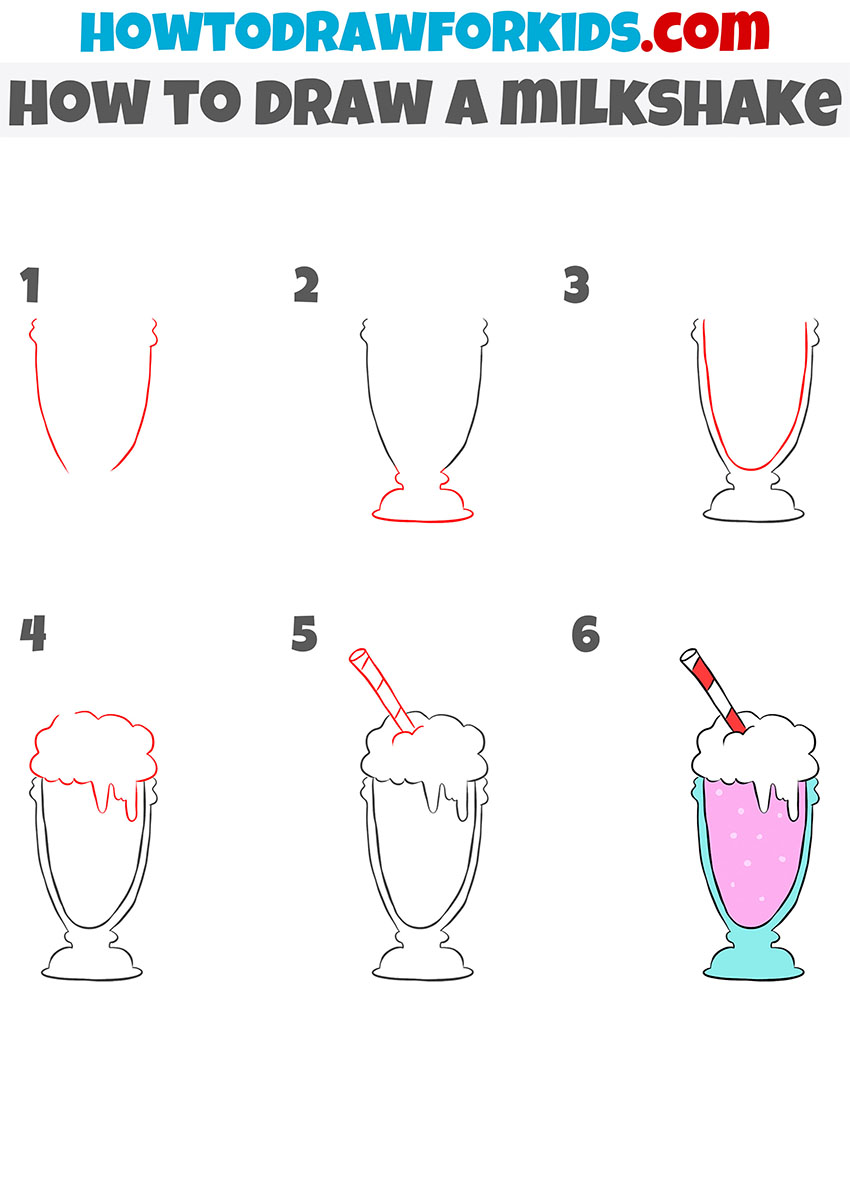 Now I will show you how to draw a milkshake. This is a great object for drawing because it's always nice to draw some delicious food. In addition, you will gain new useful skills that will be useful to you in the future if you want to develop your creative abilities.
In the picture, you see a milkshake in a tall transparent glass through which the contents are clearly visible. There is a lot of white foam at the top and there is a straw for convenience. There is probably a fruit additive in the cocktail, so the cocktail has a nice pink color. Thus, the cocktail looks very appetizing.
With this step-by-step guide, you will quickly and easily draw a cocktail. The lesson consists of six simple steps that any child and aspiring artist can easily repeat. At each stage of drawing, you are offered a small hint. Use it for great results.
Materials
Pencil
Paper
Eraser
Coloring supplies
Time needed: 20 minutes
How to Draw a Milkshake
Draw the outer outline of the glass.

Depict two smooth lines as shown in the example.

Add the bottom of the glass.

Using curved lines draw the bottom of the glass.

Depict the inside of the glass.

Draw a smooth rounded line to make an inner contour.

Add the foam.

At the top of the glass, draw the foam using a jagged, wavy line.

Draw the cocktail tube.

Depict two parallel lines and connect them together.

Color the drawing.

You will need blue for the glass, pink for the cocktail, and red for the tube.
By tradition, I have prepared a PDF file for you, which contains a short version of this guide. You can download this file and enjoy drawing at any time without even using the Internet.