If you want to learn how to draw a lantern, then you will really like this guide. This lesson is simple and suitable for all novice artists.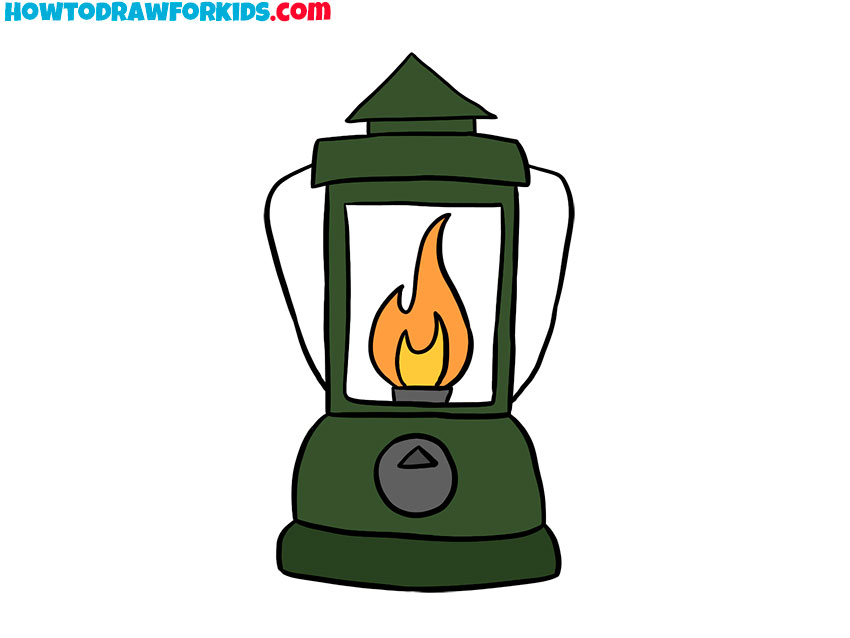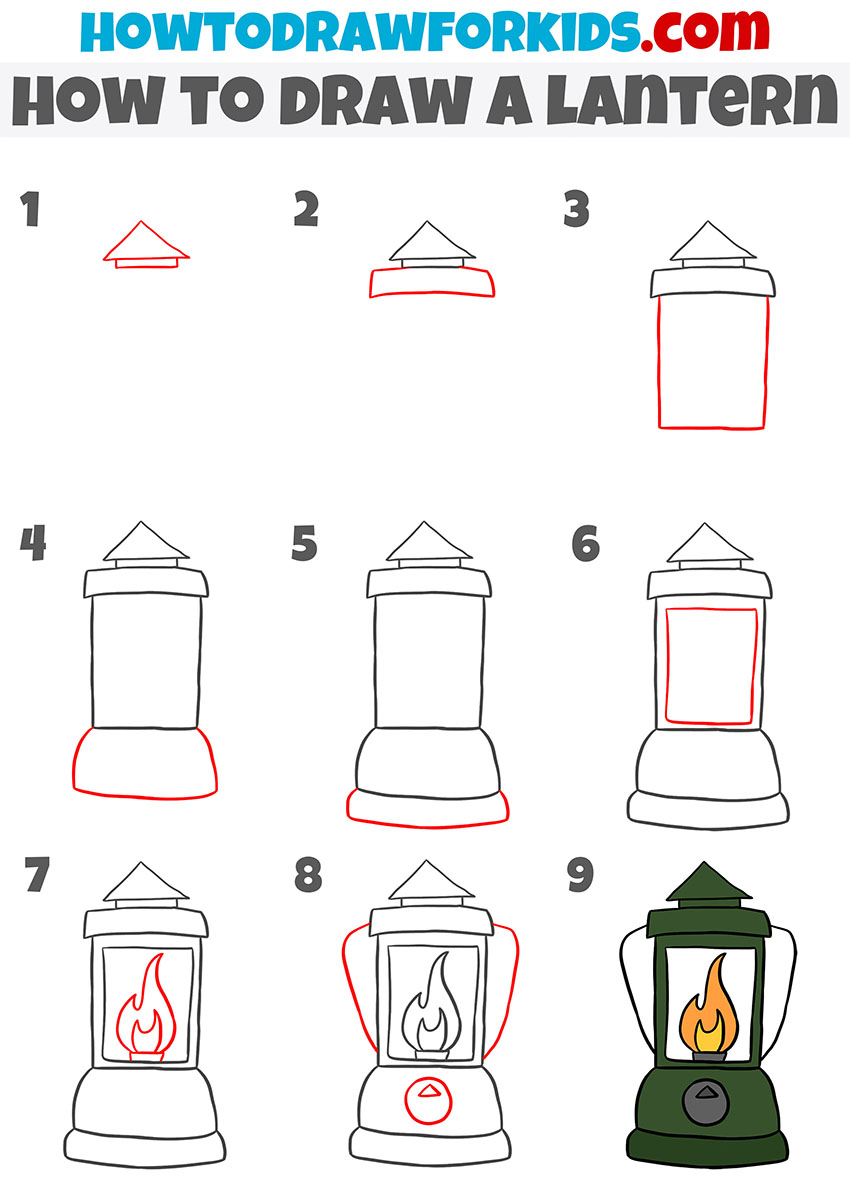 In this lesson, you will learn how to draw a lantern. This is a great drawing object. The lantern illuminates the surrounding space and you cannot do without this item in the dark.
In this picture, you see a kerosene lantern, which has a very simple design. There is an upper part here, which is usually protected from the wind by the glass. There is also a lower part – this is a container into which kerosene is poured. At the bottom there is a small round lever – this is the mechanism that ensures the movement of the wick.
Also, the flashlight has comfortable handles on the sides, for which it is convenient to hold. You must depict all these elements in your drawing. With this step-by-step guide, you will do it easily and quickly, since this lesson is adapted for beginners.
Materials
Pencil
Paper
Eraser
Coloring supplies
Time needed: 25 minutes.
How to Draw a Lantern
Draw the top.

The lid has the shape of a triangle, draw a narrow horizontal strip just below.

Depict the neckline.

Below, draw the wide part of a rectangular shape.

Add the body of the lantern.

Using a few straight lines, draw a large rectangle.

Draw the container for kerosene.

Below the main body, depict a trapezoid shape.

Depict the base of the lantern.

Sketch out a stand with a smooth line.

Add an inner outline.

Draw a rectangle inside the lantern.

Add details.

Depict the handles and the lever.

Color the drawing.

You will need dark green, grey, yellow, and orange to color the lantern.
Finally, I suggest you download a short version of this manual in PDF format. Use this helpful content whenever you feel like drawing, even if the Internet is not available to you.