This tutorial will show you how to draw a bench in just nine easy steps. Start this guide and get new useful skills!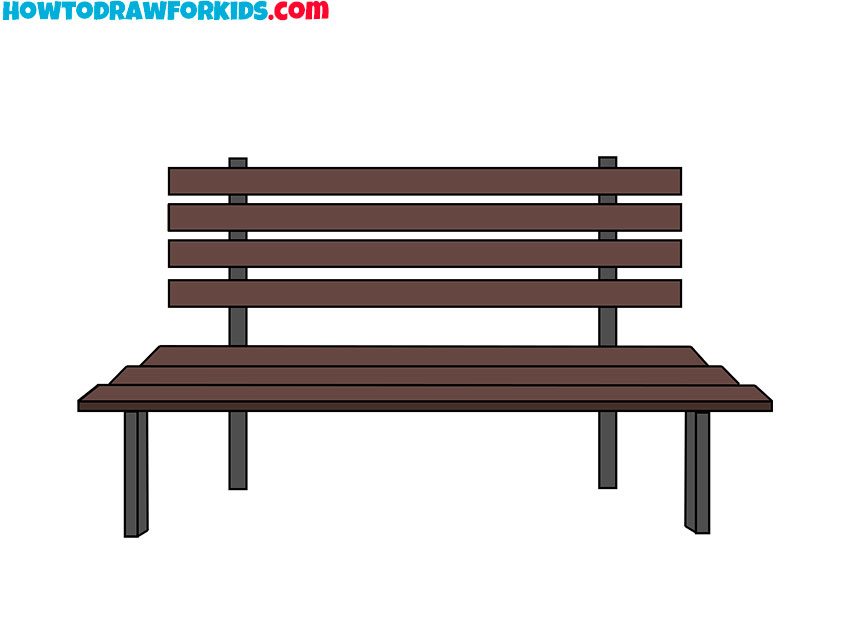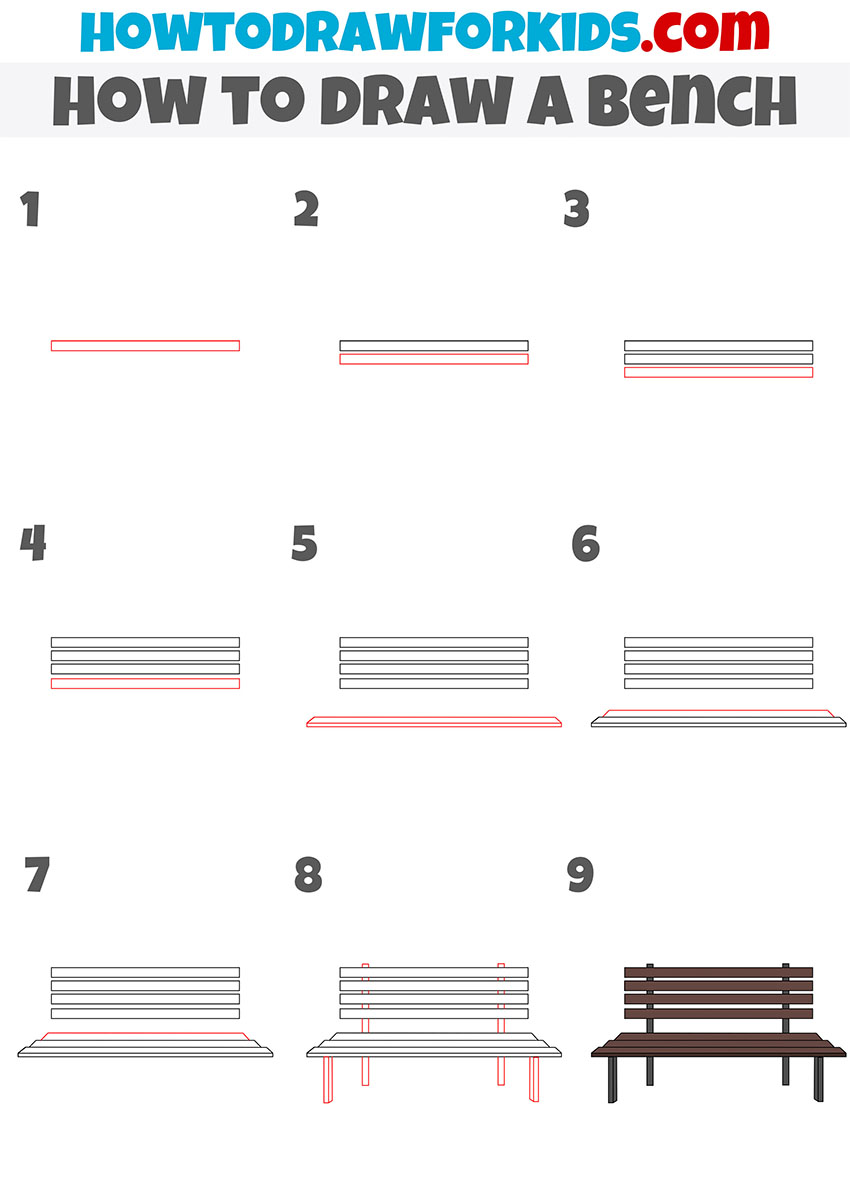 Now I will show you how to draw a bench. I am sure that this lesson will be useful for you, and you will once again train your artistic abilities.
In this tutorial, you will learn how to draw a standard-shaped bench. Such a bench can be located in a recreation area or near a residential building. You can see that the bench consists of several thin boards and has a seat and back.
In this lesson, you will need the ability to make smooth, straight lines. Try to do without improvised tools and do all the lines yourself.
These skills will come in handy for any aspiring artist. In the future, you will be able to draw a drawing of any complexity if you learn how to draw even straight lines and use your spatial imagination.
Materials
Pencil
Paper
Eraser
Coloring supplies
Time needed: 25 minutes.
How to Draw a Bench
Start drawing the back.

Draw two straight lines and add connecting segments along the edges.

Depict the second plank.

Draw the same lines below to draw the second rectangular plank.

Add the third plank on the back.

Keep the same distance between the planks and add another plank.

Draw the bottom plank on the back.

Repeat the previous step and depict the fourth plank of the same size.

Start drawing the seat.

With the help of straight lines draw the first plank, which is closer to us.

Depict the next plank on the seat.

From above, draw the next plank, but smaller.

Add the third plank.

With the help of straight lines draw the last plank, which is located further from us.

Sketch out the legs.

Using straight lines draw four legs.

Color the bench.

You will need brown.
It was a fun lesson in which you learned how to draw a bench. Try to improve your drawing and add some environment. For example, such a bench can stand in a park, and there will be trees and flowers around.
Now I suggest you download a short version of the lesson in PDF format. Save this file so that you can always return to this lesson if necessary.