In this lesson, I want to show you how to draw a candle. I am sure that you will quickly cope with this creative task.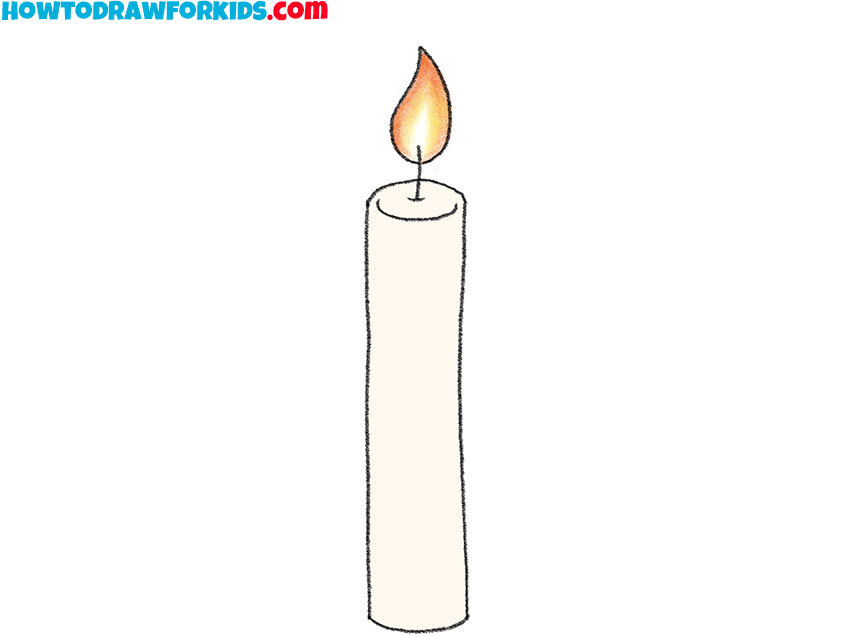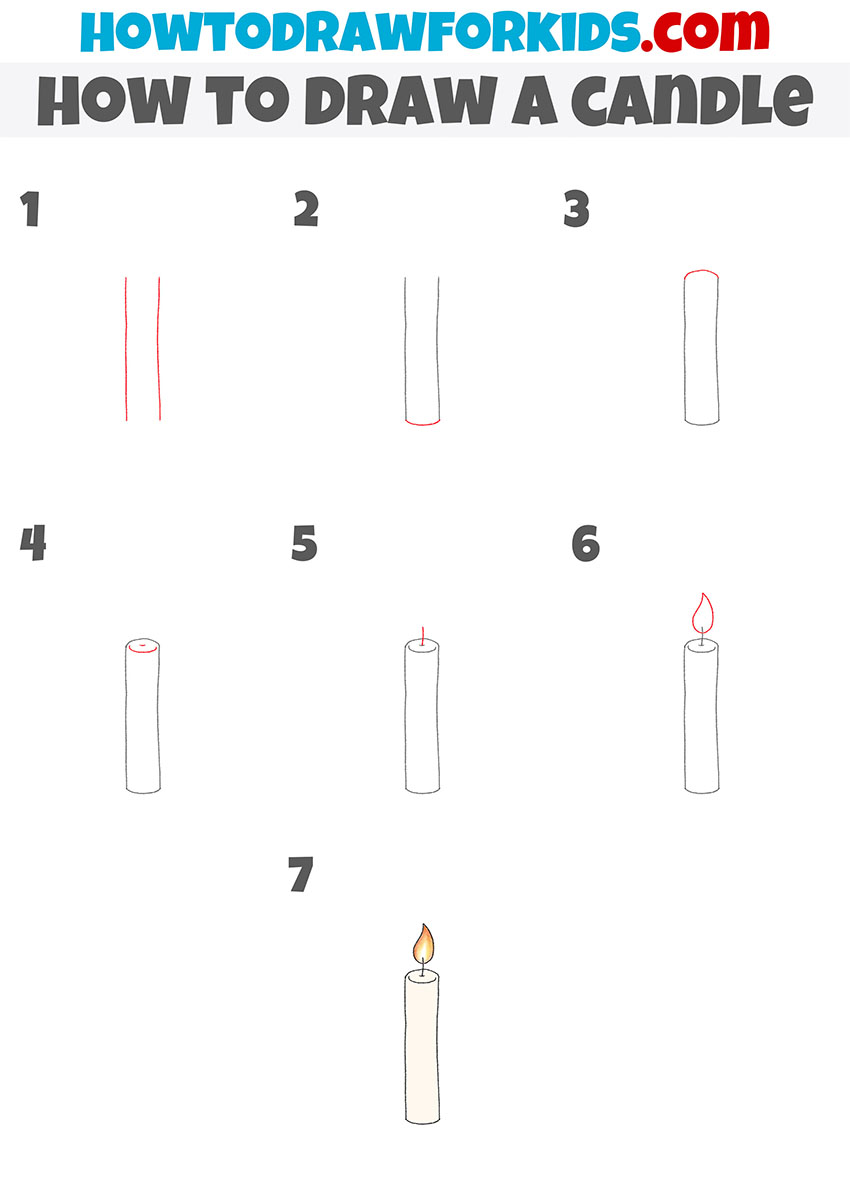 Now you will draw a well-known object from our daily use. This step-by-step tutorial shows you in detail how to draw a candle.
A candle is a cylinder of combustible material, inside the candle there is a wick. Usually, wax, paraffin and other substances are used as a combustible material, which have suitable properties—hardness and fusibility.
Candles were ubiquitous in the early days when there was no electricity. Currently, candles serve only as an alternative source of light, used as decoration or for performing rituals. Modern candles can have a different shape and color.
The figure shows a standard cylindrical candle, at the top of the candle you see the end of the wick and a small flame. The instruction contains only seven simple steps that any novice artist can easily repeat.
Materials
Pencil
Paper
Eraser
Coloring supplies
Time needed: 30 minutes.
How to Draw a Candle
Draw the sides of the candle.

Sketch out two straight vertical lines.

Add the bottom.

Draw a smooth, slightly curved line at the bottom.

Sketch out the top.

Depict a smooth curved line at the top to end up with a closed outline.

Depict the surface of the candle.

With a smooth line, draw the edge that is closer to us and add the middle.

Draw the wick.

This is a very simple step in which you draw a short vertical line.

Sketch out the flame.

At the end of the wick, add the flame of the same shape as shown in the example.

Color the candle.

Use any light shade for the cylinder and color the flame with bright colors.
By tradition, at the end of the lesson, a link is available for you to download a short version of the lesson in PDF format. This will help you return to the lesson at any convenient time, even if the Internet is not available.