Today in this lesson you will learn how to draw cartoon hair. I hope you enjoy the lesson and have a good time.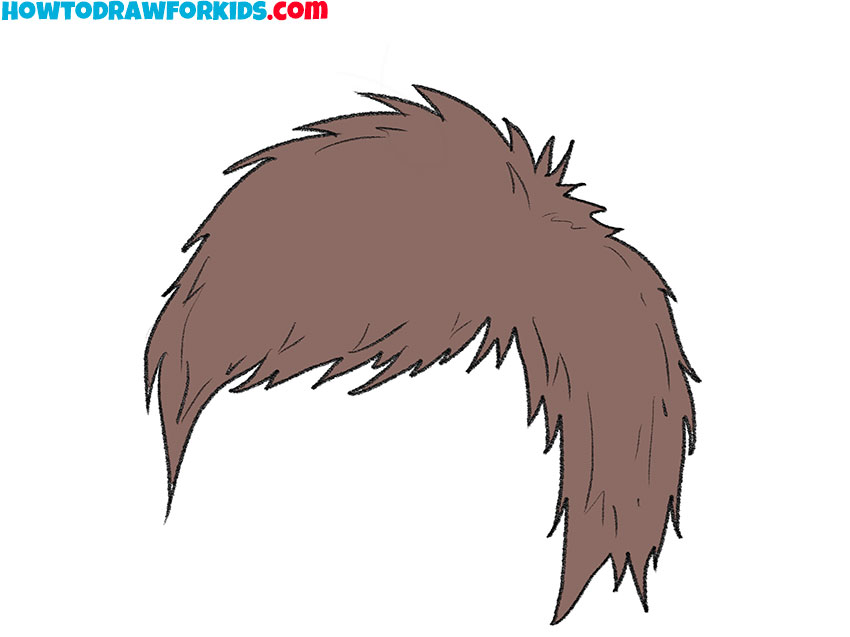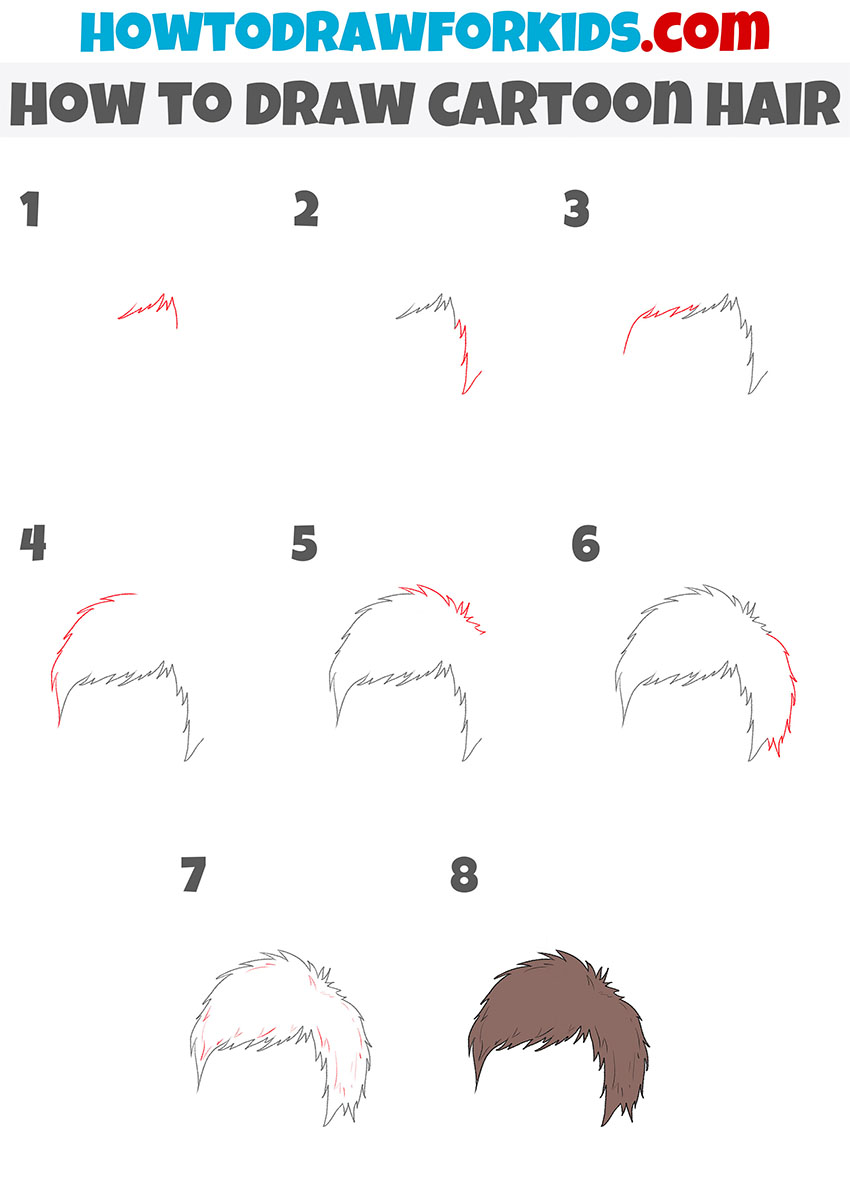 I suggest you complete a new interesting lesson in which I will show in detail how to draw cartoon hair. This lesson will be useful for you, and you can use the acquired skills when you want to draw any cartoon character.
The picture shows short hair that has many spiky strands. Thanks to such small strands, the hairstyle looks very funny. Freehand lines are allowed in this tutorial, so the size and placement of the strands may differ from my example.
For coloring, you can use the same color that is suggested in the instructions, or you can use any other shade. During the lesson, make sure to correctly depict the direction of hair growth.
Materials
Pencil
Paper
Eraser
Coloring supplies
Time needed: 30 minutes
How to Draw Cartoon Hair
Draw the hair above the forehead.

Depict a few short lines that form spiky strands.

Add the hair on the temple.

Start drawing the side hair and draw a few strands on the right side.

Depict the strands on the other temple.

At this stage, on the left side, sketch out a few strands.

Start drawing the top part of the hairstyle.

Continue the lines and draw some spiky strands at the top of the head.

Draw the hair on top.

Add a few strands of hair that have different shapes and are directed in different directions.

Add the rest of the hair.

In this step, draw the hair at the back of the head to end up with the closed outline.

Detail the hair.

Add short, thin strokes in different parts of the head.

Color the hair.

Use dark brown or any other shades.
As usual, I prepared a PDF file in advance, which contains a brief instruction and additional useful materials. Download the file and complete the lesson at any convenient time.