How to Draw Male Curly Hair
Step-by-Step Tutorial on How to Draw Male Curly Hair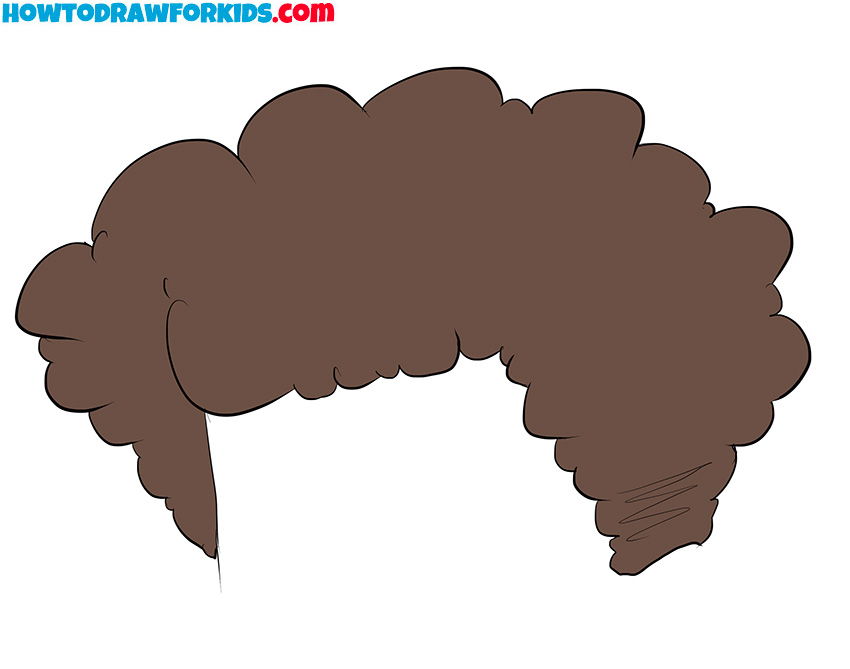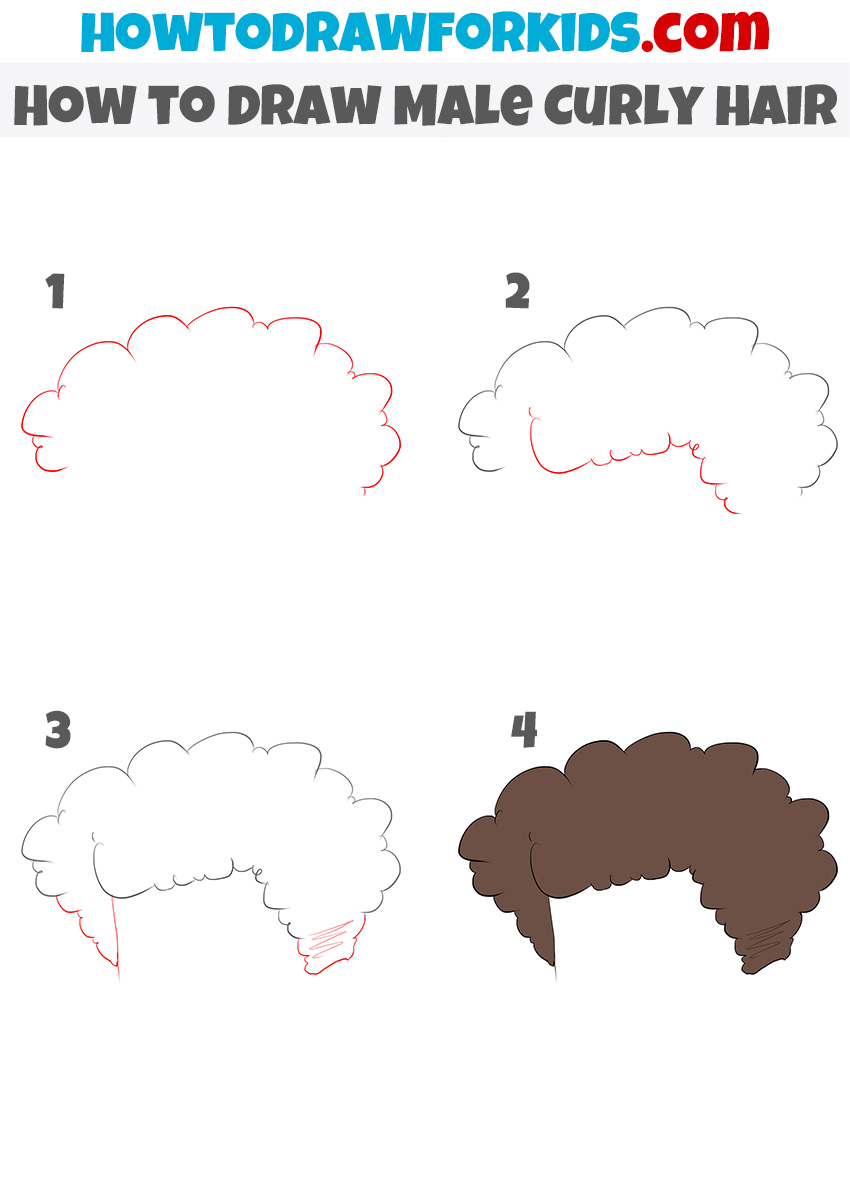 In this tutorial on how to draw male curly hair, I will show you the most generalized version of the hair. Using the stages below, you can create any other curly hairstyles by slightly changing certain details.
Earlier I showed you how to draw a cloud. If you look at that instruction, you will see that the process of drawing curly hair and a cloud is very similar. In both cases, it is necessary to create a specific shape using a large number of short, curved lines.
This lesson will also be useful for those who want to draw a face portrait or a whole person.
So, get your art supplies ready and let's get down to the lesson!
Materials
Pencil
Paper
Eraser
Coloring supplies
Time needed: 20 minutes
How to Draw Male Curly Hair
Draw the top of the hairstyle.

Do this using a wavy line made up of lots of short and curved lines.


Draw the bottom of the hairstyle.

Using the same curved lines sketch out the part of the hairstyle that frames the face.


Draw the sides.

In my example, the hairstyle tapers towards the bottom, but you can make it more voluminous.


Color the hair.

I used a brown for my example, but you can use any other colors.

So this was a hair drawing lesson. As I said above, you can try to draw a person and add a curly hairstyle to him as in this tutorial. Don't forget to download and print the PDF version of this tutorial. It contains not only the steps of the lesson but also some interesting and useful additions.