How to Draw an Eight-Ball
Simple Step-by-Step Eight-Ball Drawing Tutorial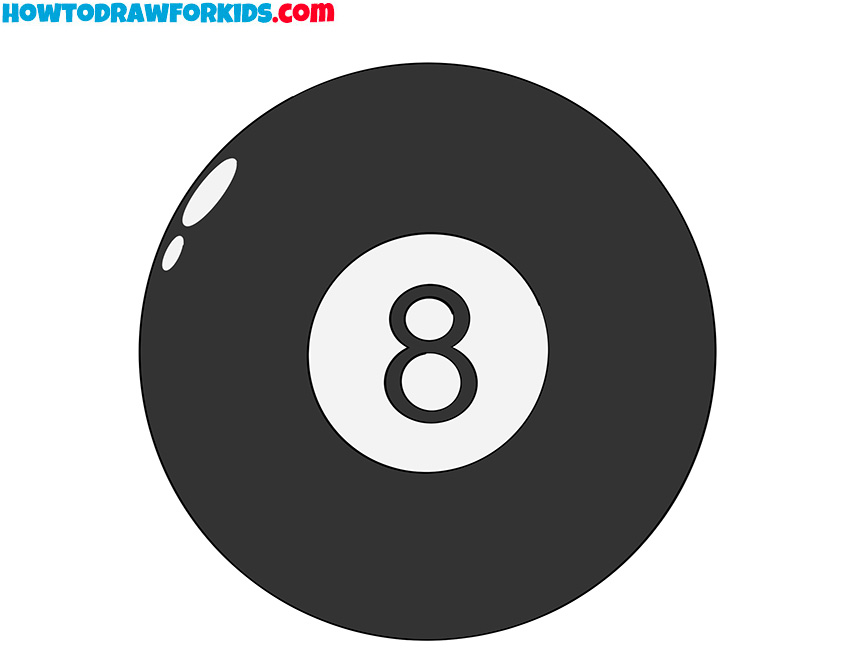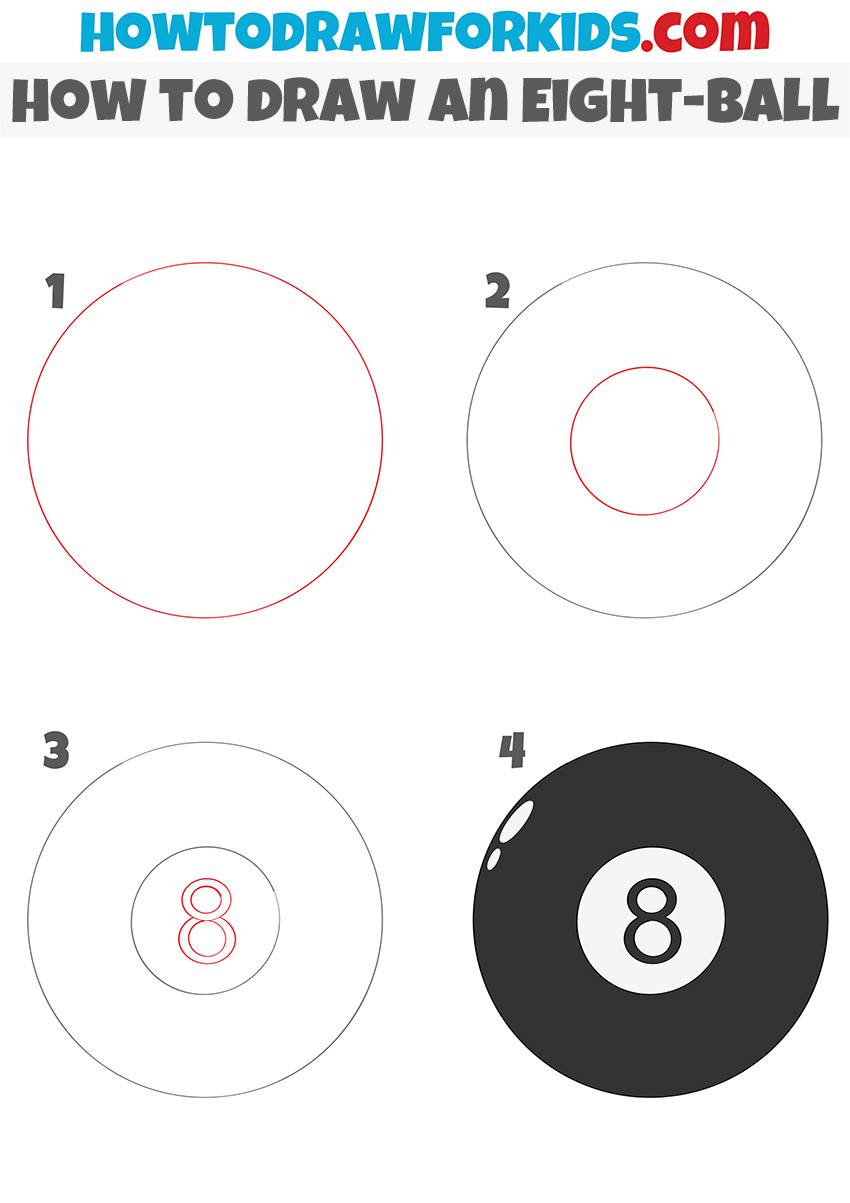 This tutorial on how to draw an eight-ball is going to be very easy and consists of four really simple stage. You can perform all actions with a compass, or try to do without it.
This tutorial is perfect for teaching a young artist how to create circles and balls. By drawing circles inside each other, the young artist will also learn how to correctly position geometric shapes on a plane.
In order not to be mistaken in drawing the details of the eight-ball, you can check the correctness of the parts from time to time by looking at the ball through a mirror.
If you are ready, then let's get down to the drawing process!
Materials
Pencil
Paper
Eraser
Coloring supplies
Time needed: 25 minutes
How to Draw an Eight-Ball
Draw the outlines of the 8-ball.

Try to achieve a perfectly round shape. You can always check the correctness of the drawing with a mirror.


Draw another circle inside the first one.

This circle should be exactly in the center of the first and have exactly the same shape.


Draw the number eight in the center.

As you can see, the number eight is made up of four circles arranged in a certain order.


Color the 8-ball drawing.

Use a dark gray or black color. Leave the highlights at the top to make the ball look three-dimensional.

So, the lesson the eight-ball drawing tutorial has come to an end, and it's time to remind you about the PDF version of the instruction. Download or print it to have access to the lesson and interesting extras outside the Internet. In this PDF you will find the steps of this instruction, coloring page, a tracing worksheet, and a grid drawing worksheet.