Learn how to draw Ender Dragon quickly and easily with the help of my guide, which consists of just nine simple steps.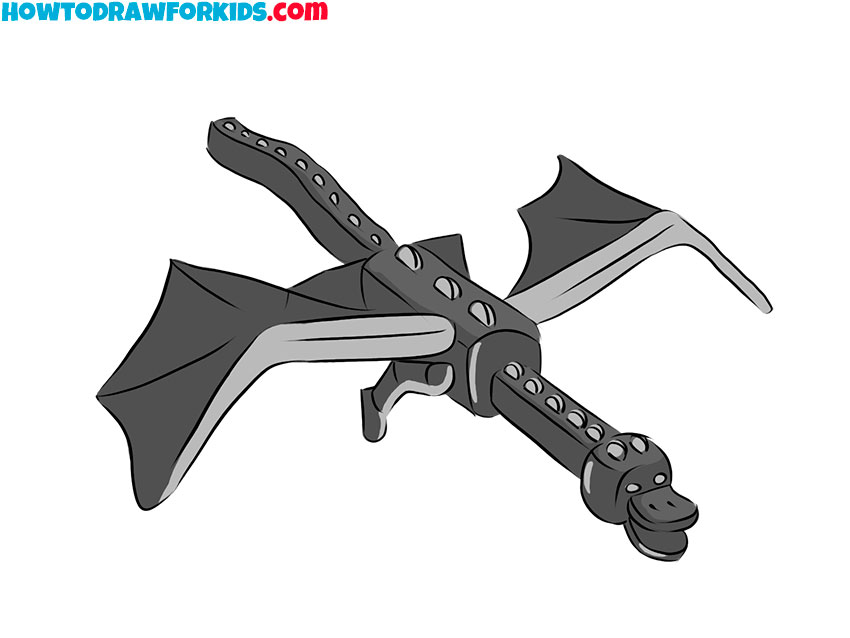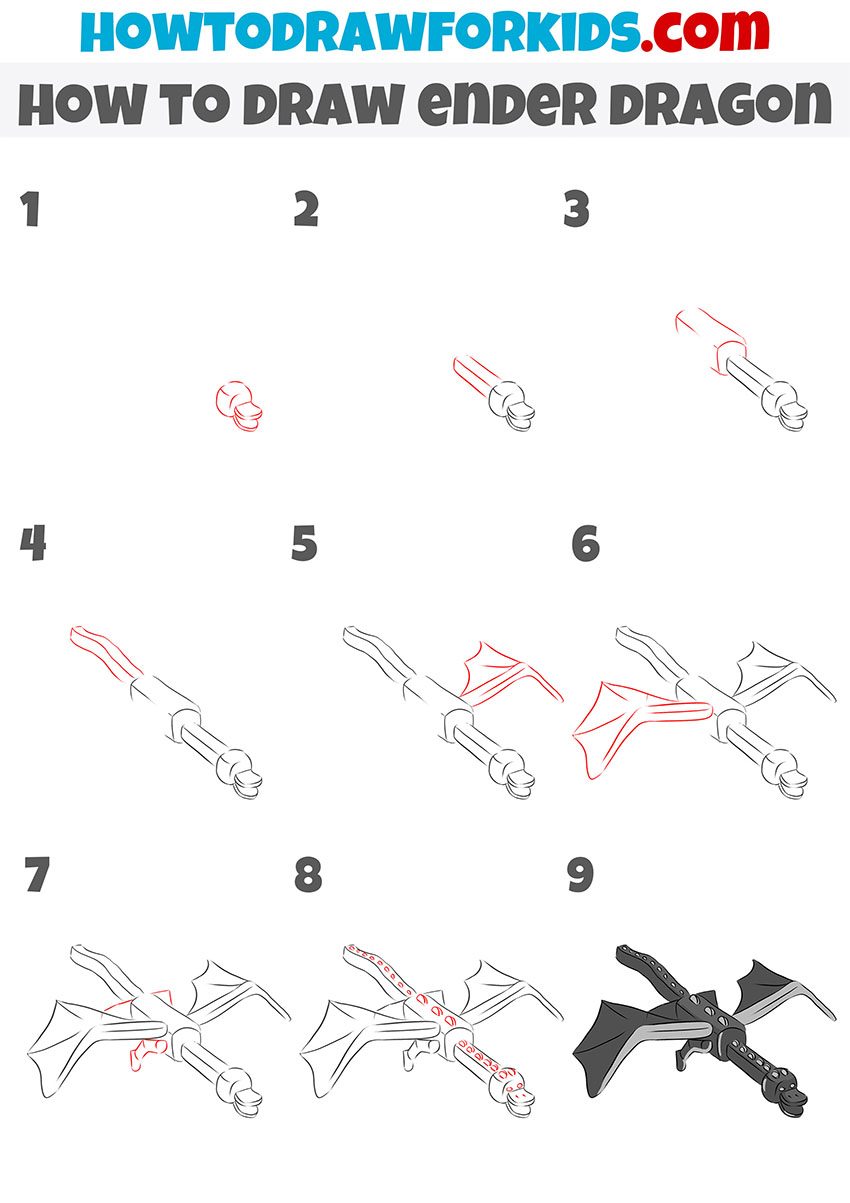 In this tutorial, I will show you how to draw an Ender Dragon. This creature is well known to those who are fond of Minecraft. But even if you do not play this game, you will still enjoy the lesson, and you will have a good time doing this creative activity.
The Ender Dragon is a vicious creature that can destroy blocks in its path. The Ender Dragon consists of separate square segments, like all other objects in the Minecraft game.
But in this lesson, some elements have a smoother shape, for example, these are wings. Therefore, in this lesson, you will need the ability to draw both straight and curved lines. I think that you can easily cope with this task because the guide is designed specifically for beginner artists.
Materials
Pencil
Paper
Eraser
Coloring supplies
Time needed: 35 minutes
How to Draw Ender Dragon
Draw the head.

The head has a rounded shape. With the help of a few smooth lines depict an open mouth.

Depict the neck.

Sketch out three straight lines.

Add the torso.

Draw several smooth lines of the same shape as shown in the example.

Draw the tail.

Depict three parallel curved lines and connect these together with short lines.

Sketch out one wing.

On one side, draw a large wing, as in the example.

Add the second wing.

On the other side, draw the second wing

Depict the paws.

With a smooth line draw small paws on the sides.

Add details.

Draw small raised elements on the neck, on the back, and on the tail.

Color the drawing.

Use black as the main color. Color in gray curly elements, some parts of the wings and paws.
The Ender Dragon is ready! Now you have learned how to draw another character. If you liked this lesson, then you can leave your feedback in the comments. I also remind you that a PDF file with a short version of this guide is available for you. Download this file and complete the drawing lesson at any time convenient for you.