In this drawing lesson you will learn how to draw a pineapple. This lesson is quite simple and consists of only nine steps.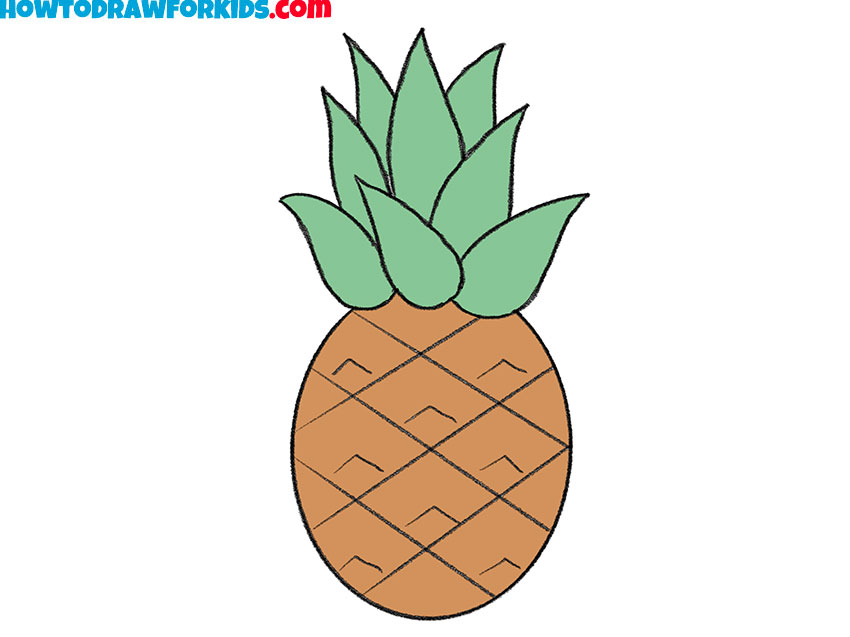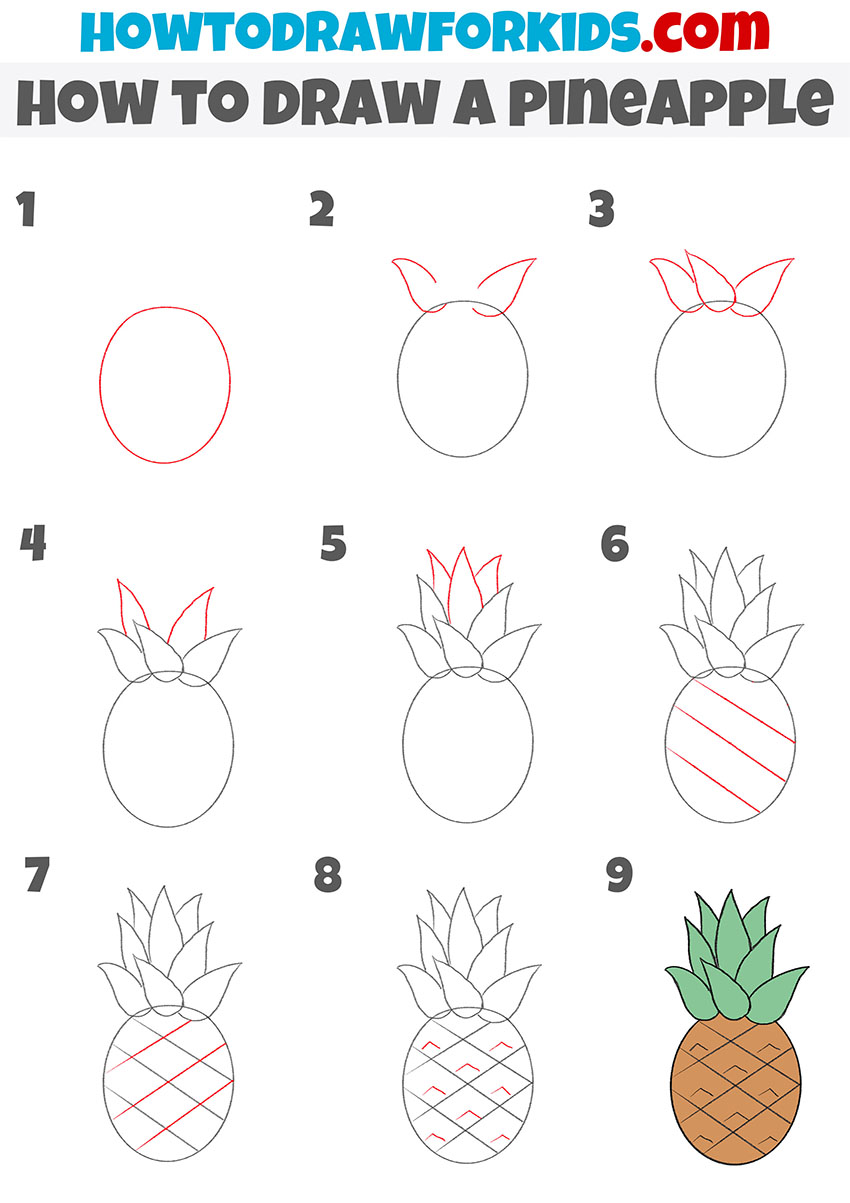 This tutorial will be useful for you if you want to know how to draw a pineapple step by step. This step-by-step guide is created especially for aspiring artists and children, so you can easily draw this food with its help.
I think every one of you has ever tasted or seen a pineapple. Although many of us think of the pineapple as a fruit, it is still an herbaceous plant. The pineapple consists of 80% water, however, it is rich in vitamins, minerals, and enzymes that are good for human health.
If you like pineapple too, then let's get to drawing this delicious food.
Materials
Pencil
Paper
Eraser
Coloring supplies
Time needed: 20 minutes
How to Draw a Pineapple
Draw the outline of the pineapple.

I'm sure you can easily do this step, all you have to do is draw one big oval.

Add the leaves.

Above the previously drawn oval, draw two pointed leaves.

Draw one more leaf.
Between the two previously drawn leaves add one leaf similar to them.

Outline a few more leaves.
In the background, add two more pointed leaves partially covered by the previous ones.

Draw some more leaves.
Now draw three more leaves on top of the pineapple.

Depict the hatching.
To draw a pattern on the pineapple, outline three straight diagonal lines.

Complete the pattern drawing.
Add three more straight diagonal lines crossing the previously drawn lines.

Add the decorative elements.

In each rhombus, draw an angle by using straight lines.

Color in the drawing.

To color the pineapple you have drawn, you should use green and brown.
So you have learned how to draw a pineapple step by step. I hope you have found this lesson useful and enjoyable to do. If you enjoyed this lesson you can share it with your friends and draw with them. I also suggest you download the PDF file which contains a short version of this drawing tutorial then you will not lose this lesson and can return to it whenever you want.